The Ghosts of Dauphin Island
When French explorers arrived in Mobile Bay and found sun-bleached bones stacked on an island, they didn't realize that they had "disturbed a sacred Native American burial ground that is rumored to be watched over by supernatural specters at night. (See story: Have you ever heard of Massacre Island in Mobile, Alabama?) "Since that "spirited" beginning, the whispers and shadowy folklore surrounding Dauphin Island, Alabama and its resident apparitions have grown and continue to this day……Legend says that late at night you can hear Indian maidens singing to the beat of tribal drums and haunting flutes as they dance around the sacred "inner circle" of this ancient cemetery. A regular destination for séances and paranormal investigations, these burial grounds seem to be a gathering place for entities from many periods in the Island s colorful history."(Gulf Coast Specters)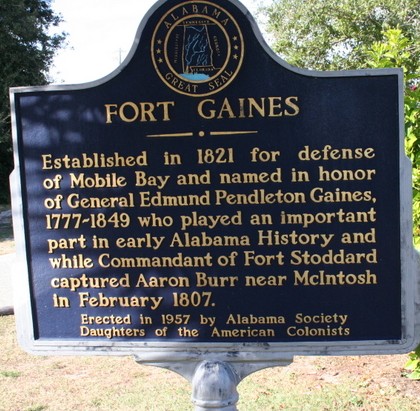 Ghosts of Fort Gaines
Across the main channel from Fort Morgan on Dauphin Island was Fort Gaines. Fort Gaines contained 26 guns, and a garrison of about 600 men during the Civil War and today it is considered by many to be the most haunted spot on Dauphin Island. There have been tales of wandering apparitions dressed in Civil War attire at the red brick facility on the extreme East End of the Island and atop nearby bunkers on the walls. Others have seen a woman in a long, flowing skirt appear and then fade away. Local legends state that when two mid-to-late-1800s homes that sat near Fort Gaines were moved , the restoration of the homes was slowed because contractors often left. The contractors reported that they were scared away by spirits who visited them. One of the remaining houses still remains which is falling into deep decay.
Other ghosts on Dauphin Island
Dauphin Island seems to be a haven for ghosts such as the following reported by locals.
A man dressed in military garb on the east beach looking at the waves who sometimes drifts across the road into oncoming traffic
A young bride left alone on the island by her husband who never returned. She walks at night along the beach whistling for her husband.
A woman who wears a bag tied over her head and digs in the park looking for something.
A lighthouse keeper who fell to his death from a catwalk high above the floor who walks the island smoking his foul-smelling cigar.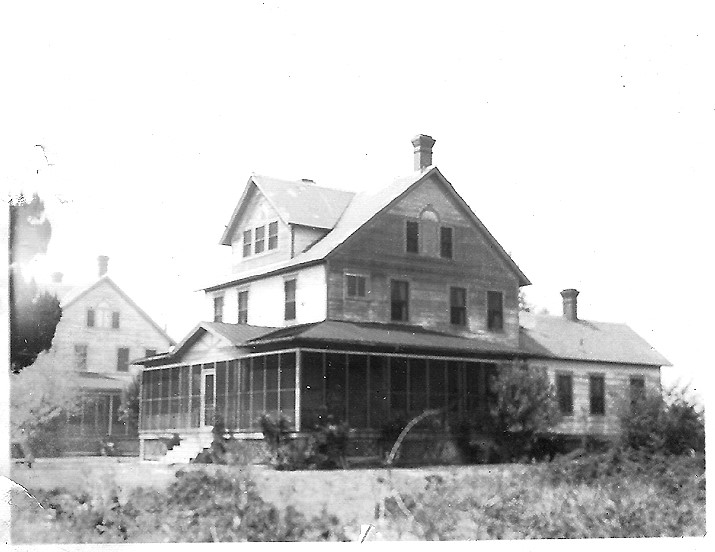 Fort Gaines Officers Quarter (dauphinislandhistory.org)
SOURCE
Some stories include:
The true story of the first Mardi Gras in America and where it took place
The Mississippi Bubble Burst – how it affected the settlers
Did you know that many people devoted to the Crown settled in Alabama –
Sophia McGillivray- what she did when she was nine months pregnant
Alabama had its first Interstate in the early days of settlement