Glennville Plantation also known as Elmoreland is truly a beautiful mansion. Click on this link and scroll to the bottom of the page to see more vintage pictures of Glennville and click to learn about the area's connection to Auburn University.
GLENNVILLE PLANTATION
(Also called Elmoreland)
Glennville, Russell County, Alabama
Amazing staircase
Glennville Plantation was built 1842-44 by Columbus Americus Mitchell. He married Mary E. Billingslea on Sep. 4, 1841.
The interior of Glennville Plantation mansion is as elegant as the outside with the beautiful curved stairway and dramatic entrance.The photographs below taken by photographer Alex Bush around 1935 and 1936 show the grandeur of the interior.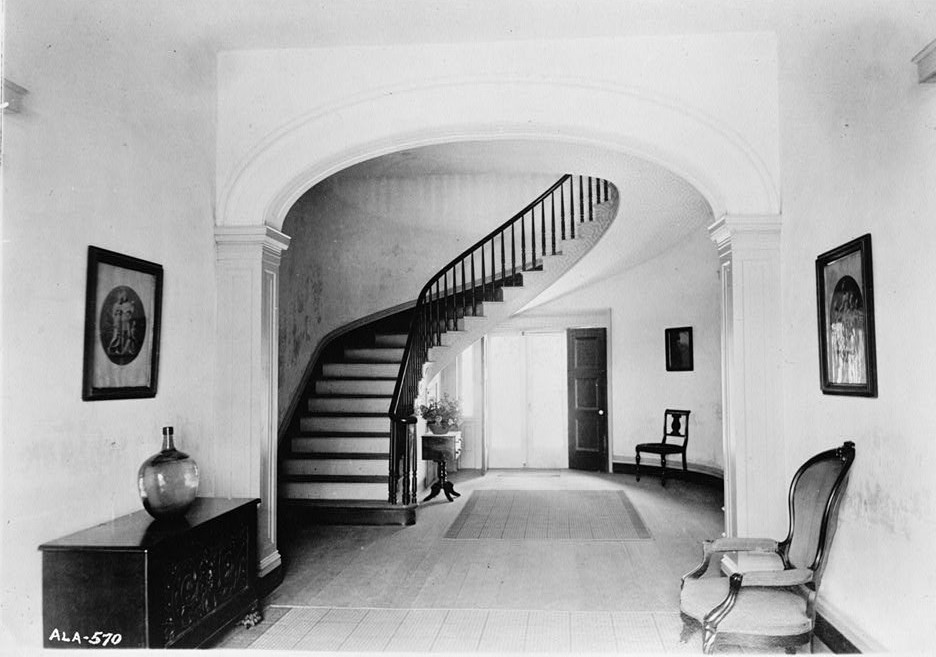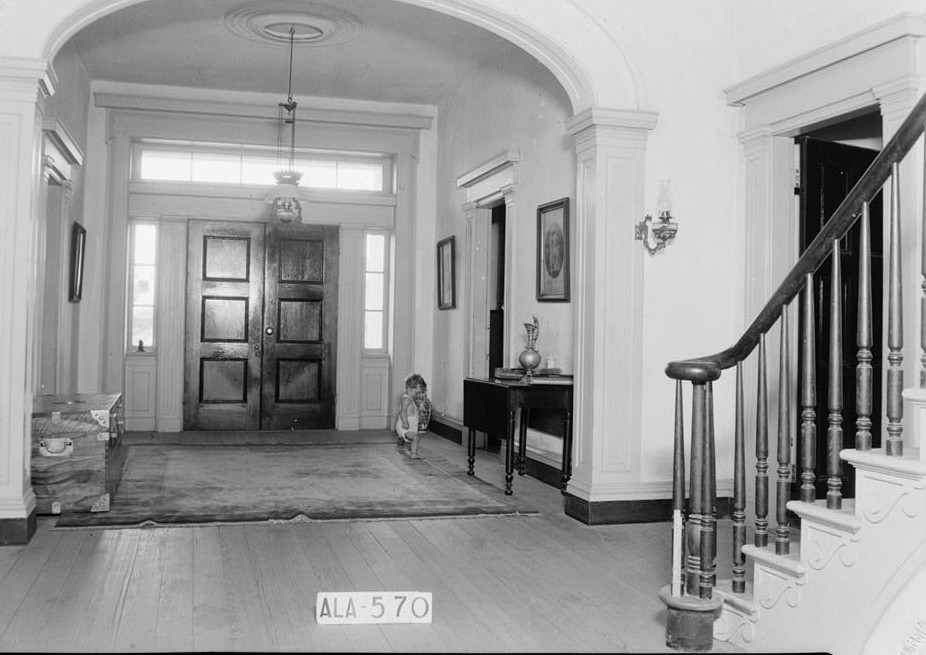 Below is the Parlor of the plantation.This is a closeup view of the Mantel in the sitting room next to the Parlor.The photograph below is a view in the upstairs hall of the front hall door and two side doors. Below are photographs of the mantels in two upstairs bedrooms.
The Mantel below is in the front reception room downstairs.
This photograph shows the detail of a medalion in the ceiling.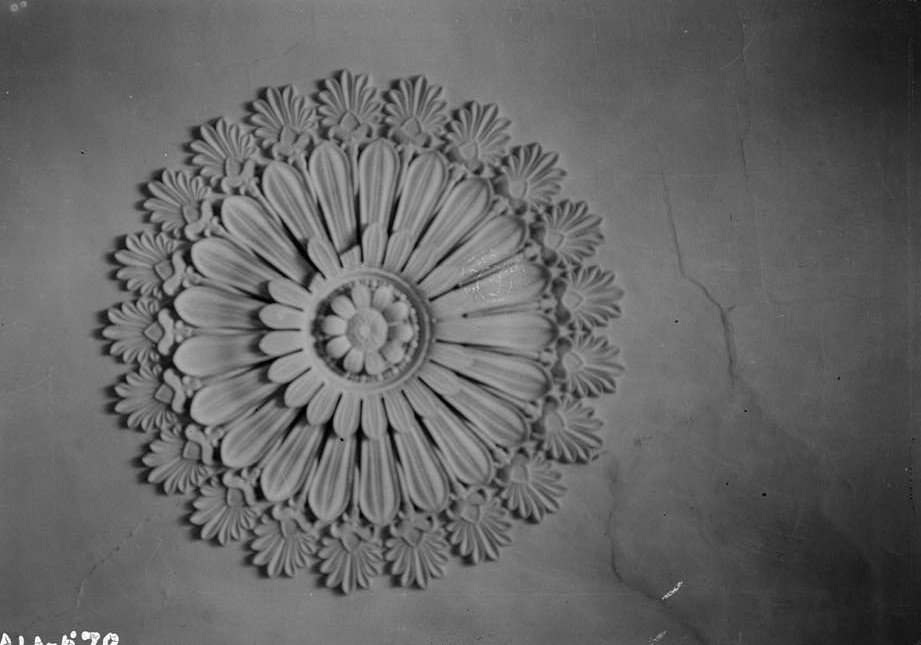 ALABAMA FOOTPRINTS: Statehood  – presents the times and conditions they faced in lost & forgotten stories which include:
Who Controlled And Organized The New State of Alabama?
Tuscaloosa Had Three Other Names
Chandelier Falls & Capitol Burns
Alabama Throws Parties For General LaFayette
Francis Scott Key Was Sent to Alabama To Solve Problems