Haunting of Crommelin Estate
During the 1930s, Great Depression era, many writers were employed to interview people around the United States, so their experiences and life history could be recorded The program was named the U.S. Work Projects Administration, Federal Writers' Project and it gave employment to historians, teachers, writers, librarians, and other white-collar workers. This is a transcribed unedited interview
by
O. O. Lowrey
10/21/ 1936
On the corner of North Hull and Columbus Streets once stood a handsome residence which belonged to the Crommelin Estate.
After the death of Mr. and Mrs. Crommelin the home remained furnished, for rent. Many families moved there at different times, but were unable to remain more than a week or two.
Often after midnight weird noises were heard, sometime like the breaking of dishes; then again like stones were being thrown against the house, or windows being rattled. The people were never able to ascertain just what made this dreadful noise. The house stood vacant for many years before it was razed to make room for a city playground.
Consultants:
Hattie Davis (colored)
Mrs. W. E. Dughan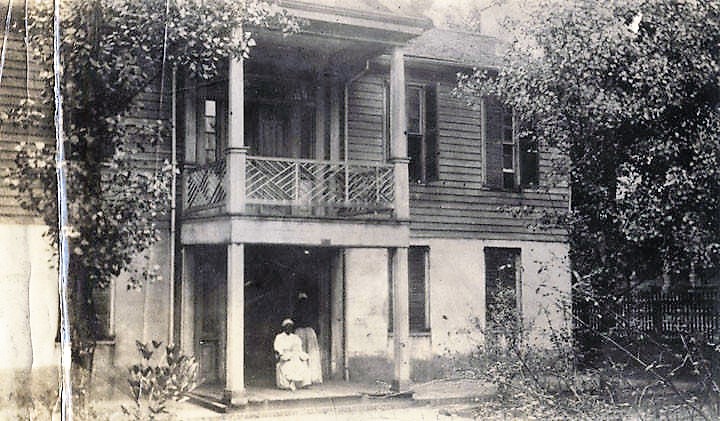 The photo above may be a picture of the house and was taken before 1936. It is identified as Crommelin House in Montgomery, Alabama according to the Alabama Department of Archives and History. Please comment if you know the Montgomery location of the photo.
ALABAMA FOOTPRINTS Statehood presents the times and conditions they faced in lost & forgotten stories which include:
Who Controlled And Organized The New State of Alabama?
Tuscaloosa Had Three Other Names
Chandelier Falls & Capitol Burns
Alabama Throws Parties For General LaFayette
Francis Scott Key Was Sent to Alabama To Solve Problems