THE DUMB SUPPER
(Transcribed and unedited story from a WPA (Works Projects Administration author from Pike County, Alabama)
Written by Lois Lynn
11/12/1936
The Dumb Supper was one of the popular past times of earlier days and one still enjoyed in certain rural sections of the state.
Where three or four girls are having a spend the night part, the supper is prepared by them with the expectation of their future mates coming and eating the supper. If he fails to come to the supper that is a sure sign she will be a "maid".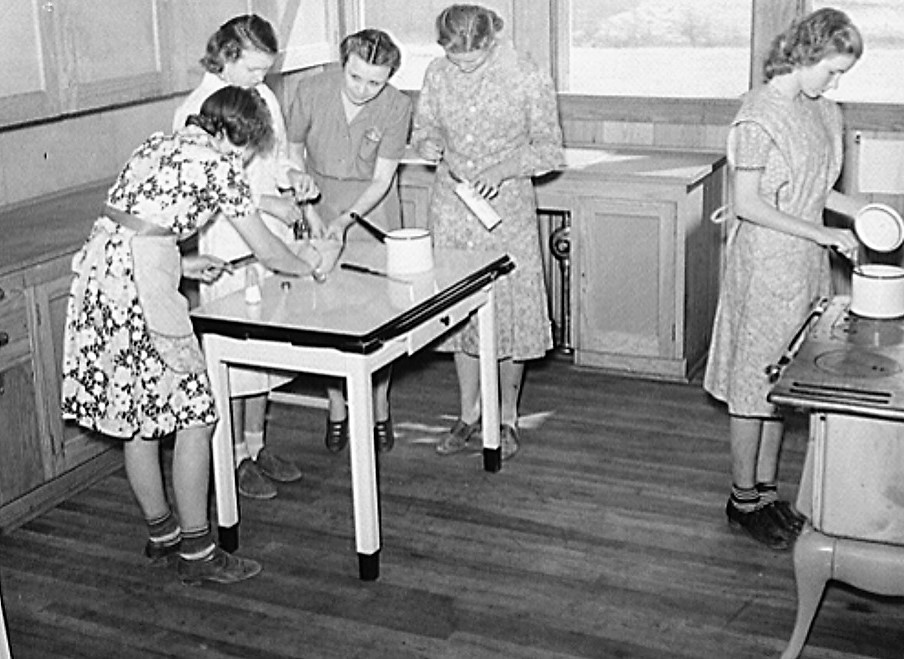 Group of girls Cooking Coffee County, Alabama 1939 Marion Post Wolcott (Library of Congress)
Never opened her mouth
The art of preparing the supper is for each girl to participate in everything that is done and not to utter a word. In fact, if one even opens her mouth the spell is broken and the expectant guest is kept away.
When the supper is placed on the table, each girl hides behind the door; then the visitors arrive and when the supper is finished the girls come out of hiding, each taking her own beau by the arm, and as is the custom he proposes before the entire crowd.
Prior to statehood, Alabama was a vast wilderness with a large Native American population. It is only natural that when new immigrants from other states arrived, conflicts over the land would arise. Soon, these small conflicts exploded into war.
Alabama Footprints Confrontation is a collection of lost and forgotten stories that reveals why and how the confrontation between the Native American population and settlers developed into the Creek-Indian War as well as stories of the bravery and heroism of participants from both sides.
Some stores include:
Tecumseh Causes Earthquake
Terrified Settlers Abandon Farms
Survivor Stories From Fort Mims Massacre
Hillabee Massacre
Threat of Starvation Men Turn To Mutiny
Red Eagle After The War