Masonic Lodge of Greensboro, Alabama1
Published in 1908
The Masonic Lodge now in existence in Greensboro (in 1908)— known as Lafayette No. 26—dates back to the year 1826, though it would appear from the minutes of the Lodge that it was the successor to one which had formerly been organized in the town.
Records date back to 1826
From an old, faded and dim minute entry the following is taken:
"By virtue of the foregoing Dispensation from the Right Worshipful John B. Hogan, Deputy Grand Master of the Grand Lodge of Alabama, a special communication of the Lafayette Lodge No. 26, was begun and held at the store house of Samuel Reed & Co., in the town of Greensborough on the 19th of August A. L. 5826, A. D. 1826."
There were present at this first communication the following: Josiah Downing, Worshipful Master; Franklin Shaw, Senior Warden; Ebernezer Whiting, Junior Warden; Nathan Baker, Treasurer; Thomas B. Childress, Secretary; James B. Scott, Senior Deacon; Benjamin H. Mann, Junior Deacon; Lathan Cooper, Tyler; also visiting brethren J. B. Stickney, James C. Harrell and William T. Scott.
A committee was appointed "to collect the jewels and furniture of the former lodge held at this place, value them, and report at the next communication."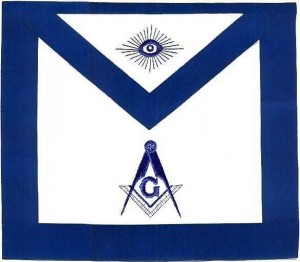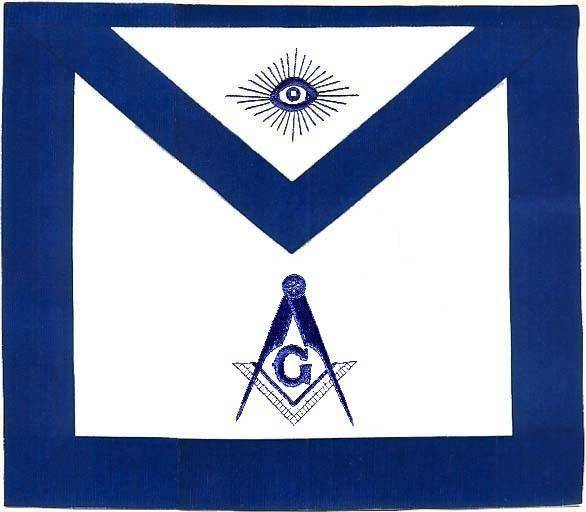 Letter written 1907
In order to ascertain something in regard to the "former lodge" referred to in the above, a letter was written to the Grand Secretary at Montgomery, the reply to which is here inserted:
Montgomery, Ala., March 18, 1907. Mr. William E. W. Yerby,
Greensboro, Ala.
Dear Sir & Brother: I am in receipt of your favor of the 16th instant and take pleasure in giving you the information we have concerning the first Lodge instituted in your city. The name of said Lodge was Washington No. 17. The petition on which dispensation was issued said Lodge January 8, 1822, was signed by Hiram Shortridge, Ina Nelson, Ebenezer Whiting, Samuel G. Briggs, Samuel Dickenson, Lawrence Carr, Joseph Middlebrooks, Joseph B. Stickney. Recommended by Rising Virtue Lodge No. 4. November 27, 1822 petition for Charter signed by Joseph B. Stickney, W. M., and blank date 1822, another petition for Charter signed by Thomas Sheridan, John L. Martin, James Means, Henry Halbert, Thomas Westbrook, Allen M. Donald, John C. Dunn, I. E. Norris, T. L. Jernigan, Wiatt Harper, John Thomas, John C. Whitsett recommending Thomas Sheridan, W. M., Henry Halbert, S. W., John P. Martin, J. W. A Charter was issued December 10, 1823 to Thomas Sheriden, Henry Halbert and John P. Martin, signed by Horatio G. Perry, Dep. G. M., David Moore, Dep. G. W., A Hutcheson, S. G. W., Thomas Owen, J. G. W., W. I. Adair, Grand Secretary, p. t. Returns—1822, 17 members, 1823, 12 members, 1824, 9 members and 1825, 14 members. The Lodge surrendered its Charter, Jewels, etc., June 10, 1825. The books, jewels, etc., were delivered to I. Downing, W. M., of Lafayette Lodge No. 26 in August 1826, with a petition to the Grand Lodge that its members be permitted to join Lafayette Lodge, signed by the W. Master Henry Halbert. As it may be of some interest to you. I enclose copy of letter written by Henry Halbert, W. M., protem of said Lodge. Yours fraternally, Geo. A. Beauchamp, Grand Secretary.
Old Letters
To the Most Worshipful Grand Lodge of Ancient Free Masons of Alabama:
Prior to the dissolution of Washington Lodge No. 17 held at the Orient of Greensborough the meetings were so thinly attended and the members so dispersed that it was not in my power to make a return to the last annual communication of the Most Worshipful Grand Lodge, and therefore solicit their indulgence for any omission of duty I may have reluctantly committed.
Agreeably to an order of the right Worshipful first deputy Grand Master dated in August last, I delivered the funds and furniture of the late Washington Lodge No. 17 to Brother I. Downing, Worshipful Master of Lafayette Lodge in this place, as also the books and papers. The funds of the late Washington Lodge were barely sufficient to defray the expenses and it was with some difficulty that I have been enabled to collect the necessary dues to the Grand Lodge forwarded here with: I therefore hope and trust that the restrictions, if any, may be removed so far as that: Every member of the late Washington Lodge who has paid up his dues and is otherwise thought deserving may be permitted to join Lafayette Lodge. (Signed) HENRY HALBERT, W. M. protem of the late Washington Lodge.
Greensborough, 11th Dec., A. L. 5826.
At a communication of Lafayette Lodge No. 26, held on February 20th, 1827, it was ordered: "that a petition for a Charter for this Lodge be forwarded to the Grand Secretary of the Grand Lodge of Alabama before the next regular communication." The Charter was promptly granted and bears the date of March 21st, 1827. It designates Franklin A. Shaw as Worshipful Master; Josiah Downing as Senior Warden, and Ebenezer Whiting as Junior Warden. The Charter is signed by Nimrod E. Benson, Grand Master, John B. Hogan, Deputy Grand Master, and John G. Acker as Grand Secretary. The sheepskin upon which the charter is written is now yellow with age, and has been in the lodge room for more than three-quarters of a century; yet, it is in a fairly good state of preservation and is likely to witness the coming and going of several more generations of Masons. No reference is made in the ancient minutes of the Lodge in regard to where the communications were held from August 1826, until January 1833, at which time the agitation of the question of building a lodge room was begun. From Some of the old inhabitants we have heard that the Masons met in the early days in a building situated somewhere near the present shops of George DeLaney—this location was probably where Washington No. 17 met. It would seem that the Lodge went to work in earnest on the lodge room proposition, for at a special communication held on February 15th, 1833, the following appears on the minutes: The committee appointed to select a lot on which to erect a lodge room reported "that the lot of Col. McAlpine cannot be obtained on the terms anticipated by the Lodge, and that Mr. Sanders' lot could not be obtained without restriction." Thereupon it was ordered "that Mr. Sanders' lot and Mr. Peck's lot be put in nomination, and the one which shall receive the greatest number of votes be taken as the site for a Lodge, whereupon it appeared that Mr. Peck's lot received the greatest number of votes."
The next week—February 22d, 1833—the Lodge met and "the brethren were formed in procession and marched to the Methodist church, where an eloquent and feeling address was delivered to them by Brother R. L. Kennon; from thence they proceeded to laying the corner stone of the new lodge, which being performed with appropriate ceremonies, they returned to the lodge room." The Masons participating in the dedicatory services were: J. S. W. Hellen, John Fife, V. T. Shell, John Cocke, Henry Webb, R. Shackleford, C. Jones, C. H. Cox, S. W. Webb, J. P. Hill, J. B. Scott, W. T. Scott, N. Pinkham, G. Goodrum, C. F. Stephens, John Craig, W. Earby, W. S. Harrison, Messrs. Noel, Halbert, Whiting, Stewart, Ocheltree and Garrett all of Lafayette Lodge; and visiting brethren R. L. Kennon, Thomas S. Abernathy, William Craig, James A. Beal, T. F. Moody, John Nelson, Joseph B. Stickney, J. Middlebrooks, J. Downing, James Chambers, J. E. Frierson, F. J. W. Nelson, T. Goodrum, W. D. Baldwin, J. D. Cash, Willis Nall, John P. Lipscomb, John McGinnis, O. Eddins, A. McMillan. At the meeting of the Lodge on September 16th, 1833, the following motion was passed: "Resolved that the site agreed on for the location of a lodge room be rescinded, and that a committee of three be appointed to circulate subscriptions for the purpose of raising sufficient funds to build a Lodge Room on the top of Mr. Dickens' house; when brothers Cocke, Hellen and Webb were appointed." This committee did not progress as rapidly with their work as did the first one appointed to select a site, for it was not until February 17th, 1835, that Mr. Dickens made the Lodge the following proposition:
To the Members of Lafayette Lodge at Greensboro:
Gentlemen:-
"Having had a conversation- with some of the members of your body on the subject of building a lodge room on my lot lying east of the Warrior House, I take this method of making you the following proposition:
I will erect a building of the same size of the one you now occupy on the street leading from Main street to Mr. Peck's family residence (Peck's residence was the W. W. Powers homestead) on the same terms that the one you now occupy was built, without the restriction that was laid on it. The lower room of the building is to be constructed so as to make a good Town Hall, and to be appropriated to that purpose, provided the citizens of our town will pay for it, if not, to be owned by myself. I am also willing to make a good title to the upper story on its being paid for, or to the whole building if the Lodge, or citizens, will pay the cost of the same, without any charge for the ground on which it stands; the room now occupied as a lodge room to be retained by the Lodge until the new one is finished, without any charge for rent, and then to be given up to me. I am, Gentlemen
Yours with respect,
Robert Dickens.
N. B. It will be understood that I will make good all the expense the Lodge has been at in furnishing a part of the materials for building the present Lodge room."
This proposition was accepted and Dickens built the lodge room now occupied by the Masons of Greensboro. The amount paid Dickens was $629.54, this being ordered paid at the communication held On September 15th, 1835. In the month of April, 1837, a bill from C. Jones was presented "for work in building the Masonic Hall." The amount of this bill was $460.64. This was nearly two years after the payment to Dickens. The minutes disclose nothing further on the subject.
The career of Lafayette Lodge has been a long and honorable one. Many distinguished men have been numbered among the membership. Scattered throughout the length and breadth of the land are those who have been within the precincts of its Hall and have taken part in the Masonic work.
It has a present membership of forty-five.
Worshipful Masters
Dr. Thomas R. Ward was for twenty-two years Worshipful Master of LaFayette Masonic Lodge.
The following is a complete list of those who have filled the position of Worshipful Master since the organization of the Lodge in 1826:
Josiah Downing, 1826; Franklin Shaw, 1827; Wm. S. Chapman, 1830; J. B. Scott, 1831; John Craig, 1832; J. S. W. Hellen, 1833; John Fife, 1834; Daniel H. Bingham, 1835; Charles Whelan, 1836; Robert B. Waller, 1837-38– 39; Volney Boardman, 1840; Robert B. Waller, 1841; Wm. Kerr, 1842-43; Robert B. Waller, 1844; Thomas Capers, 1845; Wm. Kerr, 1846; Thomas P. Chilton, 1847; Wm. Kerr, 1848-49-50; Robert H. Jackson, 1851-52-53; R. D. Huckabee, 1854-55-56; Thomas R. Ward, 1857-58-59-6061-62-63-64-65-66-67-68-69, 1871-72-73-74-75, 1880, 188687, 1894; Wm. Trice, 1870; John S. Tucker, 1876-77; Richard Inge, 1878-79; L. J. Lawson, 1880-81-82-83-84;
Elisha Young, 1885-86. (Note—From March, 1887, to June, 1890, there was a suspension of the Lodge. On June 17th, 1890, T. R. Ward, E. Young, R. U. DuBois, L. J. Lawson, B. Steinhart, J. P. Lieser and J. H. Young met, and under a dispensation of the Grand Secretary, elected officers.) L. J. Lawson, W. M., 1890-1891; John H. Turpin, 1892-93-94; D. P. Christenberry, 1895-96; J. A. Ellerbe, 1897-98; William Smaw, 1899-1900-01-02-03-04-05–06; L. J. Lawson, 1907. It will be noted that Dr. Thomas R. Ward served as Worshipful Master twenty-two years,—the longest in point of service of any of the Worshipful Masters. Wm. E. W. Yerby has served the Lodge as Secretary for fifteen consecutive years, i. e., from 1893 to 1908– the longest period ever served by any Secretary during the eighty-three years of its existence.