I HEAR OLD REUBEN MOANIN'
BY
WOODROW HAND1
written ca. 1939
The scene may be any place in Shelby County where there is a crew of men working. A foreman walks up and spots a loafer. He yells:
"I hear old Reuben moanin' so stop mashin' him."
It is the new method of telling loafers they'd better get the Hell back to work; or go home and stay there.
Expression was born in Helena
The expression was born in Helena after a cyclone in 1933. All the man power in town had to go to work rebuilding. Naturally, there had to be a goodly number of foremen.
One of these, Reuben Simmons, directed the trucking crews and spent most of his day riding a truck. He rode to the chirt pit to boss the loading; then rode back and bossed the unloading.
It was necessary that two men ride each truck. Therefore, with Reuben, it made three on the narrow seat and somebody had to sit on somebody.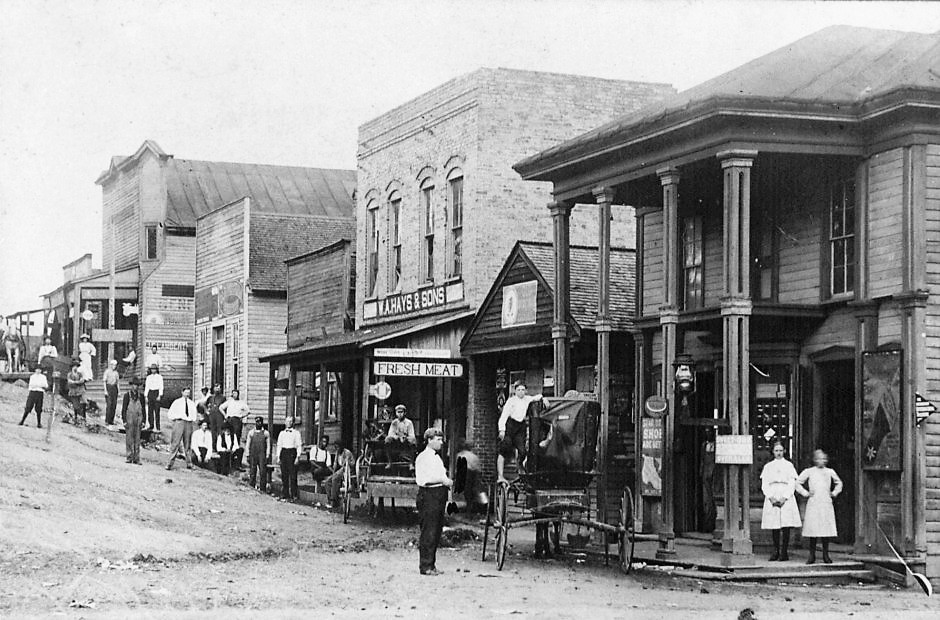 Helena, Shelby County, Alabama
Thus, when a foreman walked beside his crew of workers one day putting a tune to "I hear old Reuben moanin'" It was immediately understood that somebody was being more trouble than he was worth.
It took hold. Reuben, being a petty road official whose work carried him over the county, was well known by working men. The saying spread.
1During the 1930s, Great Depression era, many writers were employed to interview people and write stories about life in the United States. The program was named the U.S. Work Projects Administration, Federal Writers' Project and it gave employment to historians, teachers, writers, librarians, and other white-collar workers. The story above is a transcribed, unedited story from a WPA writer Woodrow Hand, Alabama.
Prior to statehood, Alabama was a vast wilderness with a large Native American population. It is only natural that when new immigrants from other states arrived, conflicts over the land would arise. Soon, these small conflicts exploded into war.
Alabama Footprints Confrontation is a collection of lost and forgotten stories that reveals why and how the confrontation between the Native American population and settlers developed into the Creek-Indian War as well as stories of the bravery and heroism of participants from both sides.
Some stores include:
Tecumseh Causes Earthquake
Terrified Settlers Abandon Farms
Survivor Stories From Fort Mims Massacre
Hillabee Massacre
Threat of Starvation Men Turn To Mutiny
Red Eagle After The War