Lawn Jockeys and the Underground Railroad
by
Shannon Hollon
Please read before passing judgement...Many folks have thought of these lawn jockey statues as racist icons of the the segregated south but they were used by the Underground Railroad as a guide to slaves north and freedom.
Clothing was coded
The clothing of the statue was coded. A striped jockey shirt meant this was a place to swap horses, while a footman in a tailed coat meant protected overnight lodging and food, and a blue sailors waistcoat meant the homeowner could take to a port and get you on a ship to Canada or a northern port. I always laugh when I hear folks talk how racist these are, because honestly the people who had them were probably the least racist.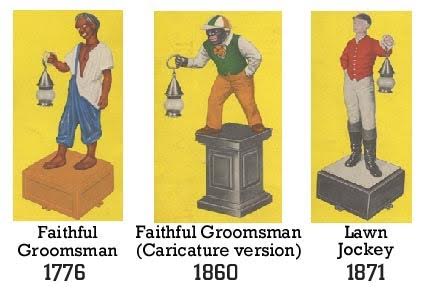 Knowledge is power
Later these came into popularity after World War II, and they were again coded to show that the white homeowners supported early civil rights efforts and were not affiliated with the Ku Klux Klan. Sometimes knowledge is power and helps dispels myths and rumors.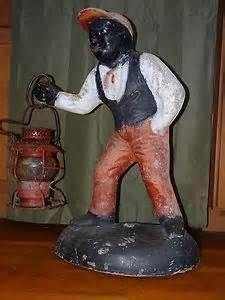 Alabama Footprints Confrontation is a collection of lost and forgotten stories that reveals why and how the confrontation between the Native American population and settlers developed into the Creek-Indian War as well as stories of the bravery and heroism of participants from both sides.
Some stores include:
Tecumseh Causes Earthquake
Terrified Settlers Abandon Farms
Survivor Stories From Fort Mims Massacre
Hillabee Massacre
Threat of Starvation Men Turn To Mutiny
Red Eagle After The War