There were many orphans in Alabama after the War Between the States and this is one of the Homes set up to provide them with a home. Rev. James Hazen, a Presbyterian minister, played the primary role in establishing the Tuskegee Orphans' Home. Later, Rev. James King Hazen was the pastor of the First Presbyterian Church of Prattville, Alabama. The Tuskegee Orphans Home was later moved to Talladega.1 Rev. Hazen attended Williams College in Williamstown, Massachusetts where he became friends with future president James A. Garfield.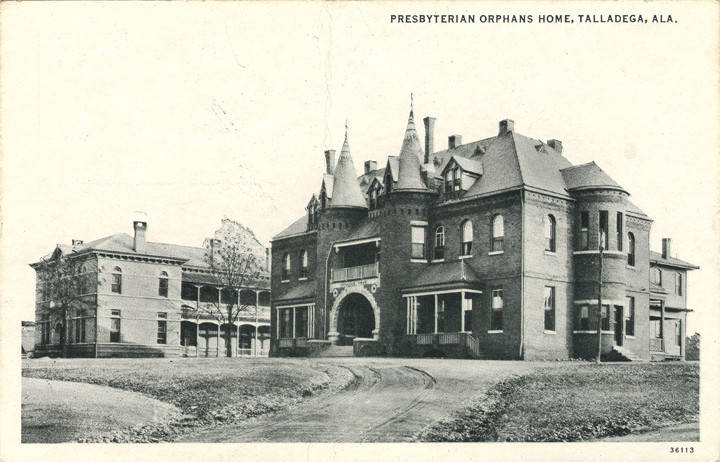 THE ORPHANS HOME AT TUSKEGEE
Transcribed from The Shelby Guide, Columbiana, Alabama May 4, 1868
The Executive Committee of the Orphans' Home of the Synod of Alabama having decided to open the Home for the reception of Orphans, at as early a day as possible, notice is hereby given that applications for the admission of Orphans to the Home will be received from now until the first of June.
Under Ten Years of Age
By the rules adopted by the Committee, the Orphans of Confederate soldiers under ten years who have lost both parents will have the preference, afterwards those who have lost only the father and those over ten years of age. Every application must state the age of the child or children – for whom it is made – the county of residence, the name of father, and whether he was an Confederate soldier when he died, whether the mother is living; and also the circumstances showing that there are no other means of support, and be addressed to Mr. A. R. Holderby, Superintendent of Orphans' Home, Tuskegee, Alabama, and be accompanied with assurances from one or more reliable persons, satisfactory to the Chairman of the Committee.
All persons having articles of any kind for the use of the Orphans' Home are requested to forward them either to Mobile, care of T. A. Hamilton, or to Montgomery, care of John Whiting, at the same time sending a list of the articles to the Chairman, Rev. J. K. Hazen, Prattville, Ala.
The different Ladies Associations are requested to communicate with the Chairman in regard to these operations.
By order of the committee, Jas. K. Hazen, Chairman.
1http://www.ourprattville.com/religion/early-pastor-once-president-garfields-classmate