The Mobile National Cemetery was established as a cemetery in 1865 after the Port of Mobile fell into Union hands under the assault of Rear Admiral David Farragut during the Civil War.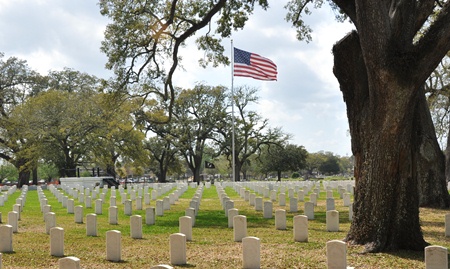 Mobile National Cemetery
It contained 116,736 square feet of ground, situated in the City of Mobile. Part of this plot was deeded by the City of Mobile, to the United States, May 31, 1866, conveying squares numbered 20 and 24, in what is known as the "New Graveyard."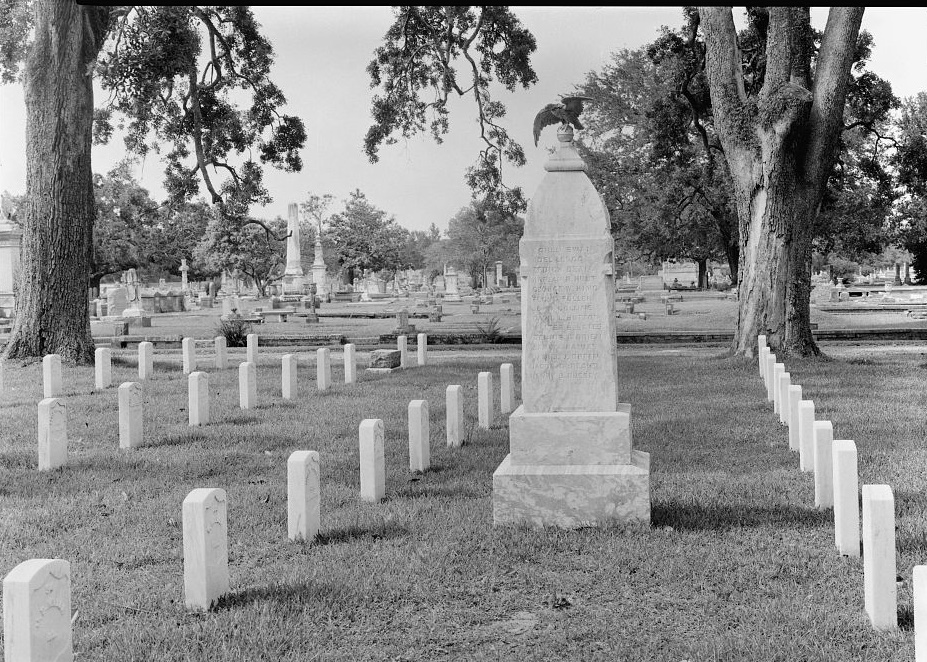 76TH Illinois Volunteer Infantry Memorial, Section 1. View to North. – Mobile National Cemetery
A small strip south of, and adjoining the original tract, was conveyed on July 30, 1894. The State of Alabama ceded all rights and title to the original enclosure by an Act approved March 6, 1875. The lot is an irregular figure, 440 feet east and west, by 28.0 feet north and south, containing about three acres of level sandy land.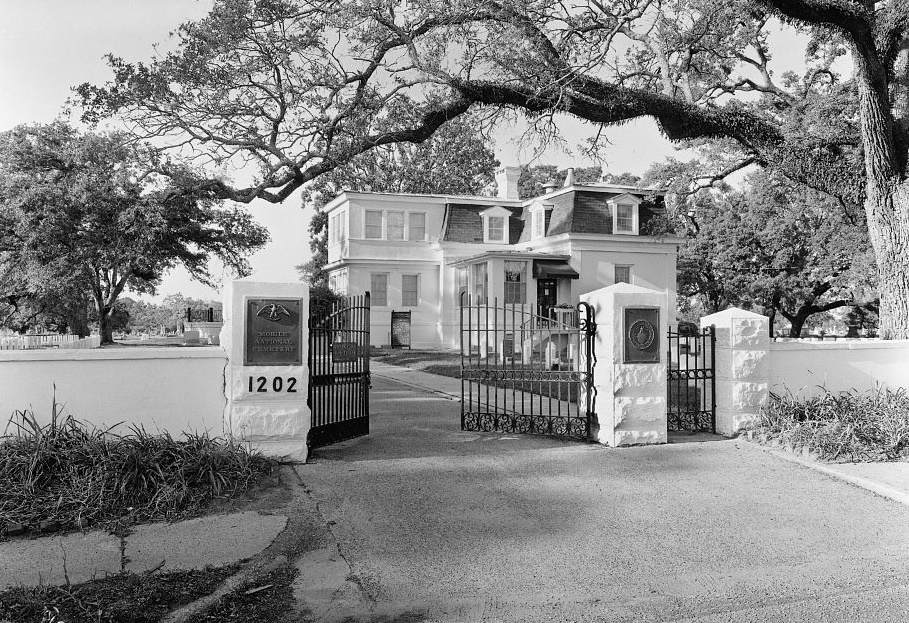 Mobile National Cemetery Entrance Virginia Street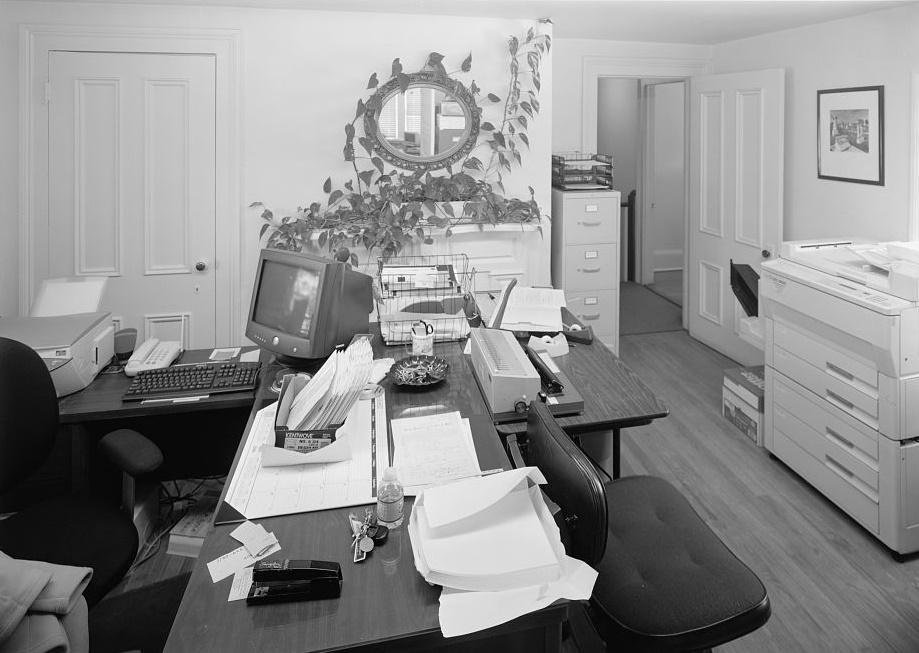 Interior view of Lodge Building, 2nd Floor Chamber,  Mobile National Cemetery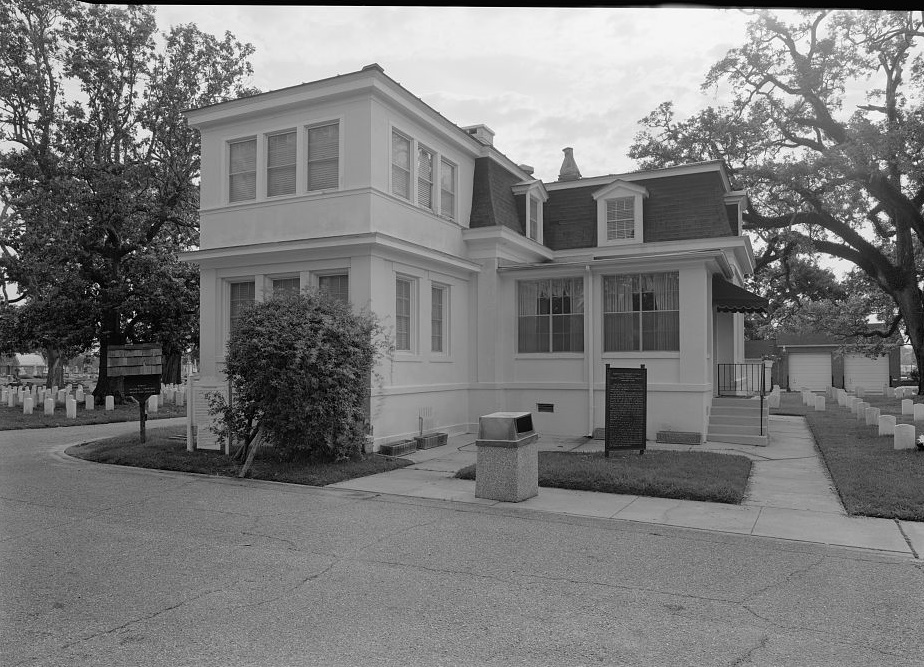 West side and Front of Lodge Building,- Mobile National Cemetery
The known interments, on June 30, 1913, were 874. The unknown interments at that time were 238. While the cemetery contains bodies of a number of men who were killed or died in service, during the War of Secession, and whose original interment was at Forts Morgan and Gaines, and at Pollard and Conecuh, there are 66 bodies of unknown soldiers from Fort Jackson Military Cemetery, transferred here during the '90s of the last century.
These men were all soldiers, killed during the Indian War of 1813-14, and had been exhumed from various places in the northern and eastern parts of the State, and interred at Fort Jackson.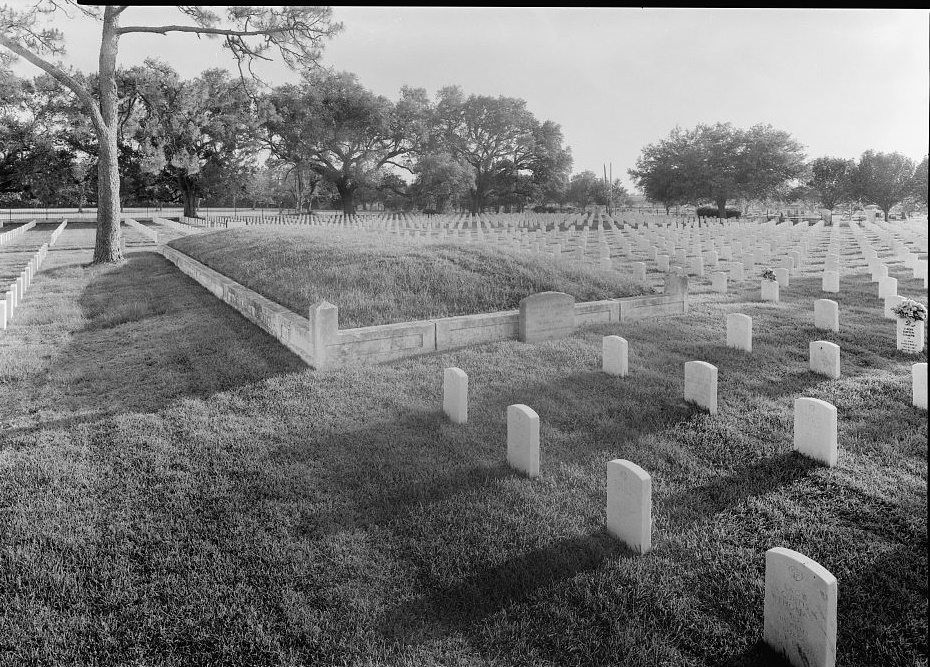 Confederate Breatwork in SE Section of Cemetery, View ot SW- Mobile National Cemetery
A number of Apache Indians are also buried in the cemetery. "After Geronimo's surrender, members of the Apache nation were first sent to Florida, then transferred to Vernon Barracks. During their time at the barracks, 13 fell ill and were subsequently buried here, including Chappo, the son of the great Apache leader Geronimo."
A Superintendent and one assistant were stationed there in 1904. There is a lodge or chapel and the grounds enclosed by a brick wall.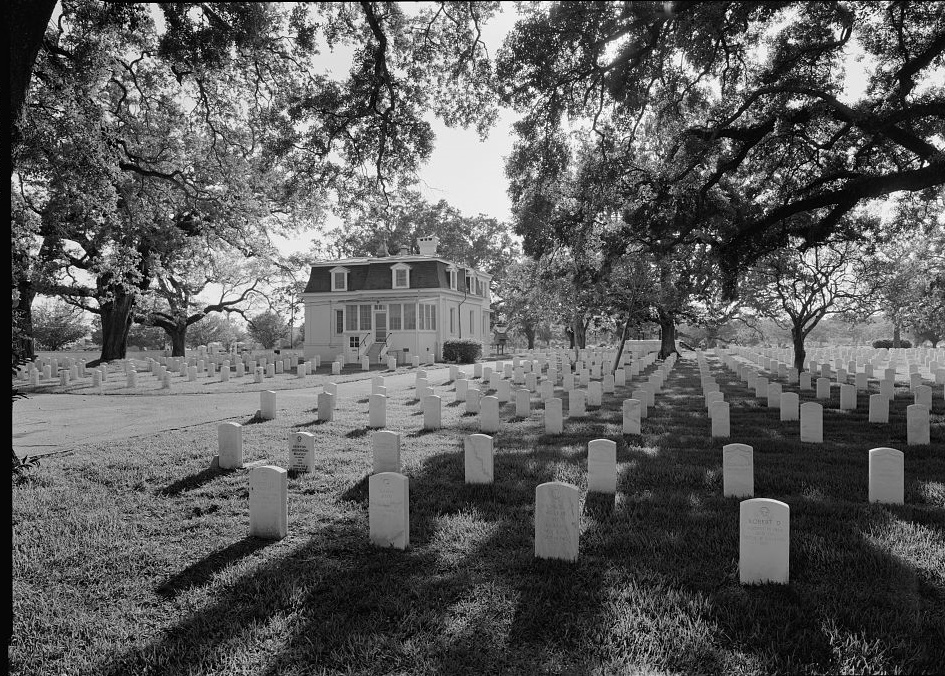 Mobile National Cemetery, Lodge Building, Mobile, Mobile County, AL
Today, this cemetery is administered by Barrancas National Cemetery and is closed to new interments. It was placed on the National Register of Historic Places in 1986.  The only interments that are being accepted are subsequent interments for veterans or eligible family members in an existing gravesite.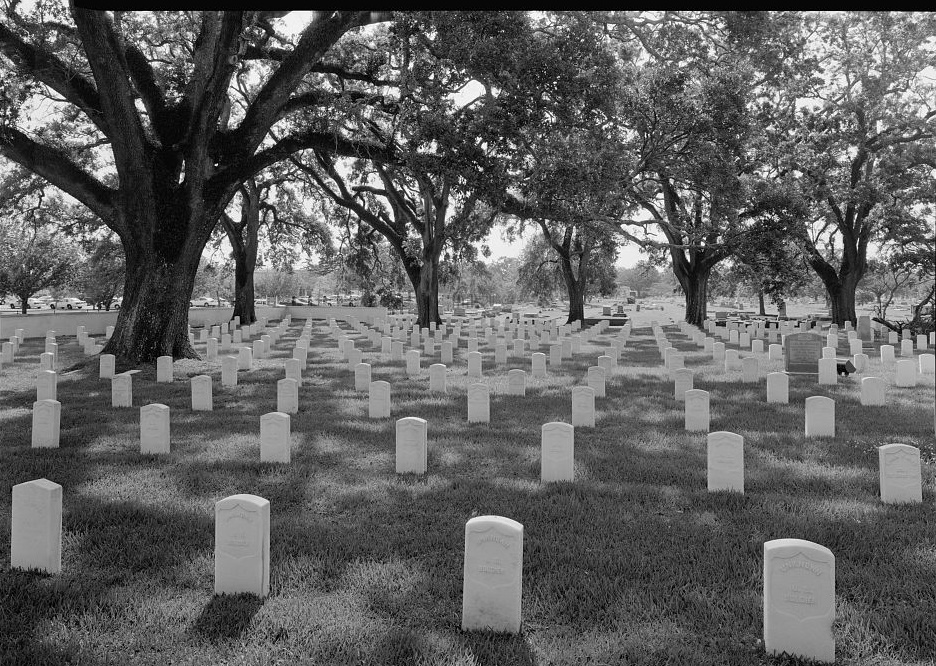 Overall View of Cemetery Section 3. View to West  Mobile National Cemetery
Periodically however, burial space may become available due to a canceled reservation or when a disinterment has been completed. When either of these two scenarios occurs, the gravesite is made available to another eligible veteran on a first-come, first-served basis. Since there is no way to know in advance when a gravesite may become available, please contact the cemetery at the time of need to inquire whether space is available.
SOURCES
Alabama Department Archives and History; U. S. War Department Reports.
Some stories include:
The true story of the first Mardi Gras in America and where it took place
The Mississippi Bubble Burst – how it affected the settlers
Did you know that many people devoted to the Crown settled in Alabama –
Sophia McGillivray- what she did when she was nine months pregnant
Alabama had its first Interstate in the early days of settlement