Do you remember when all computers looked like this?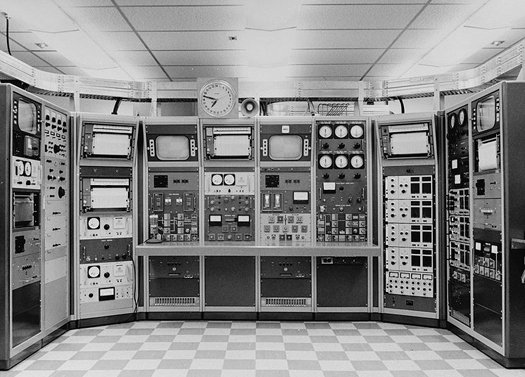 Early computers looked something like this (Library of Congress)
I remember the first IBM Ramac computer installed at State Farm Insurance Company in the late 1960s. I was one of the first key punch operators for it. Later, I operated the manual inquiry station which "allowed direct access to stored records," for the insurance underwriters. The Ramac broke down frequently and there were many days when I had to sit at my desk, biding my time, while I waited for it to be repaired.
Computers have really changed, improved and become much smaller since then. Now, we carry computers with us as part of our smartphones.  Cell phones have even replaced the need for telephone booths.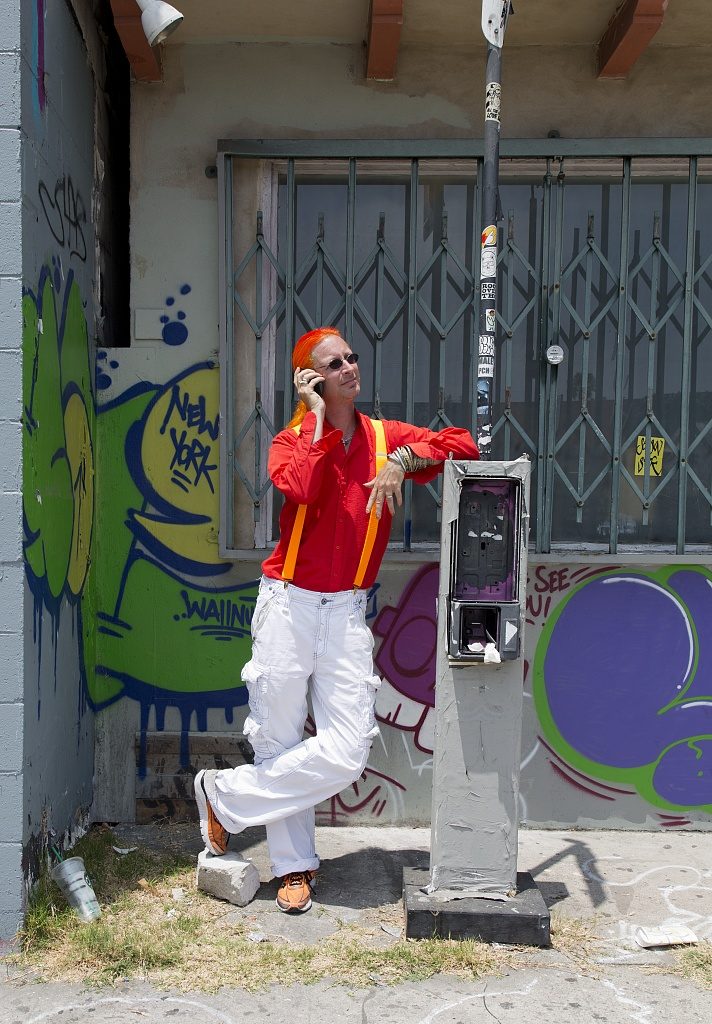 Bryan Jordan makes a call on his cell phone next to an empty phone booth, Melrose Avenue, Los Angeles, California 2012, by Carol Highsmith (Library of Congress)
Technological changes are hard to embrace sometimes, especially since something new seems to be introduced every day.
Personally, I wish the progress in technology would slow down a little. Every new device requires a learning curve to properly use it and I rarely have the opportunity to learn all the 'great new features' before the 'new improved version' comes out.
But I couldn't do without my smart-phone today and now I'm becoming attached to another device. The AMAZON ECHO was a gift and I was hesitant about using it at first. But it is so simple to operate and I now have found that I truly could not do without it now. It's like having a personal secretary. All I have to do is talk to it, and the AMAZON ECHO  remembers for me.
From timers, alarms, shopping lists, birthdays, and "to do" lists, it remembers them all and even alerts me if I ask it to remind me. Now I don't forget to purchase items, burn meals or forget as many birthdays.
I no longer have to write grocery or shopping lists. When I discover I need to purchase something, I just say out loud,  "Alexa put milk on my shopping list." and Alexa (the speaker for AMAZON ECHO flashes a blue ring and responds "I have put milk on your shopping list." Then, when I am out shopping, I go to my Alexa App on my smart-phone and see my list, purchase the item, and delete it from my shopping list with a touch on my phone. My husband also has the Alexa App on his phone and can purchase from the same shopping list.
Of course, occasionally there are some mistakes in communication when Alexa doesn't understand my southern accent and I have some strange items on my shopping list. Once my husband brought home a huge bunch of parsley instead of the potatoes I had on the list. Since then, I've learned to listen to Alexa when she tells me what she put on my list. They say that it takes time for Alexa to learn my voice and I can see she is getting smarter each day.
Since I have my AMAZON ECHO in my kitchen and am sometimes too far away for it to hear me, I bought the Amazon the 2nd generation, and less expensive Echo Dot (only $49)  when I am not close enough to my original Echo, but they still use my Alexa account and I can make a 'to do' list with my voice or I can listen to the news, listen to audible books or music in another room. Alexa even tells me jokes. I'm discovering more free apps everyday.
There are some technological things that are fun to embrace and this is one I enjoy. It makes me feel like I am on Star Trek or I stepped into the world of the future.