(Excerpts transcribed from Crenshaw County News, Luverne, Alabama January 16, 1908)
EXECUTORS SALE
Under and by virtue of an order and decree of the Hon. F. M. T. Tankersley judge of the Probate court of Crenshaw County, Ala. We J. M. Cody and J. D. Cody Executors of the Will of F. M. Cody deceased, will sell at public outcry to the highest bidder for cash in front of the Court House door of Crenshaw County, Ala., on Monday January the 6th, 1908, within the legal hours of sale the following described real property towit belonging to the estate of F. M. Cody deceased: 5 acres in the South east corner of Sw ¼ of Se ¼ Sec. 19. And Ne ¼ of Sec. 30 less 3 acres in the Ne corner and 15 acres in the Sw corner of Nw ¼, of Nw ¼ and Sw ¼ of Nw ¼ less 10 acres in Ne corner, and w ½ of Sw ¼ Sec. 29, all in Township 9 Range 18 Crenshaw County, Ala. This sale will be for the purpose of a division between and among the several heirs and distributees as follows, towit:
J. M. Cody and J. D. Cody, Cuba E. Haycraft, Aldine Horn, W. R. Sikes, Myrle Fundaburk, J. B. Sikes and Frank Sikes, Ellie Verne Sentell and Mildred Sentell, and Emma Cody and Lomax Cody.
J. M. Cody and J. D. Cody, Executors of the Estate of F. M. Cody deceased.
Dec. 18, 3t.
This sale continued till Monday January the 13th, 1908.
This sale continued till Monday Jan. 20th, 1908.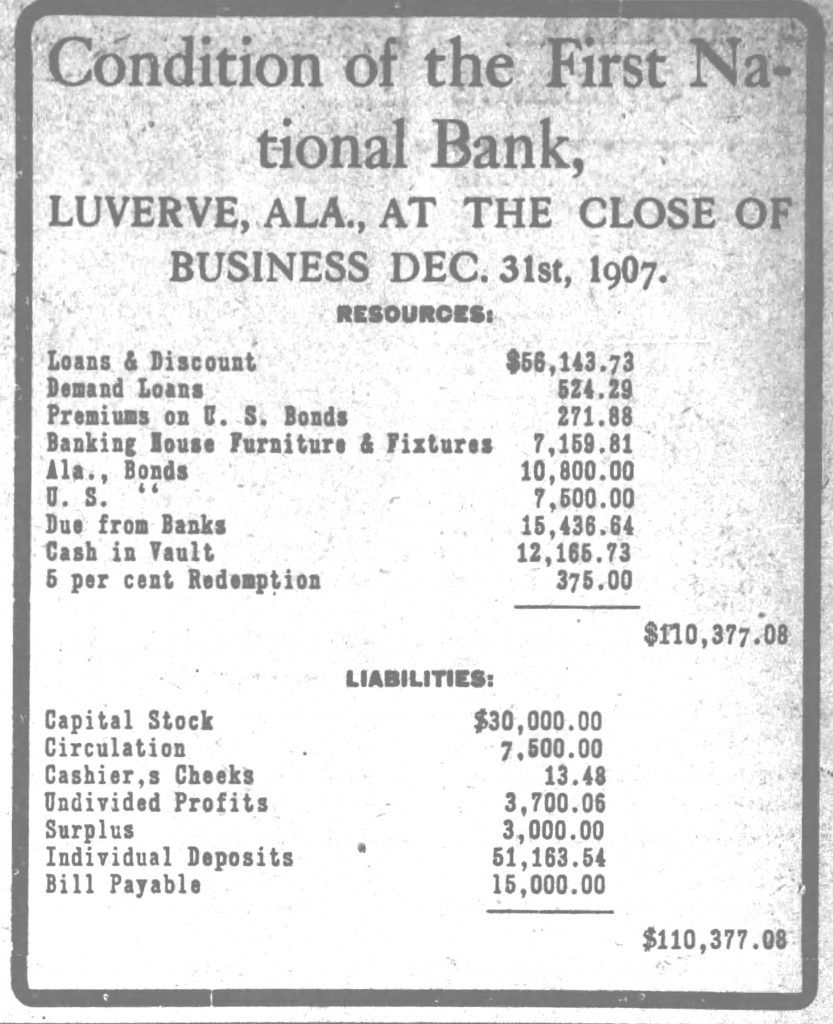 Death of Mrs. Nancy Hill (nee Harbin)
In memory of Mrs. Nancy Hill (nee Harbin) who died at the residence of her father-in-law Mr. H. L. Hill, Nov. 30th. 1907. Was born June 30th, 1885, aged, 22 years and 5 months. Was married to E. O. Hill, February 5th, 1903, she was a consistant member of the Christian Church.
The news of the death of Nancy Hill unexpected as it was, caused a shock throughout the country in which she lived and where she numbered her friends by the hndred.
In the very prime of life another heart has ceased to beat. Night came at noon day and she passed over the desert of death into the unknown. It would be hard to find a more lovable woman than shie, or one more ready to make friends and hold them.
It is difficult to understand, as we stand face to face with the great mystery that shrouds the world in sorrow that one so full of life and usefulness should be summoned to eternity in the prime of womanhood.
But the safest and surest test of the genuine nobility of any woman's nature is to be found perhaps in the family circle.
Measured by this exalted standard our deceased cousin was an illustrious example of Christianity worthy of the emulation of ourselves, and all who live after her.
In her home there was an inexhaustible fountain of love whose pure streams of peace, happiness, and pleasure nourished the highest and best aspirations of the human heart, surrounded by a true and loving husband, father, mother, three brothers and two sisters.
Her home to her was the gem of the earth and the companion-ship of those loved ones.
But the charms of that blessed relationship has broken. Distressing and appalling then to her family and friends as was and has been the sad event of her death we doubt not that she has been crowned with honors the world could not give, and wreathed with laurels that fadeth not away.
No pain or doubt or fear annoys her, no disappointment or failure threatens her, no weariness of body or brain can reach her, calmly and peacefully she slumbers and earthly ills and earthly cares are not about her. Her rest has come. While we miss you, and need you we would not if we could, interrupt the peace and happiness you have so fairly won, we would not bring you back to toil and strive again, you have kept the faith and paid the debt, and the crown of immoraltality (sic) is yours, we bid you wear it, while we mourn your absence.
Bright be the place of thy soul,
No lovlier spirit than thine,
Ere burst from its mortal contral,
In the realms of the blessed to shine.
J. D. H.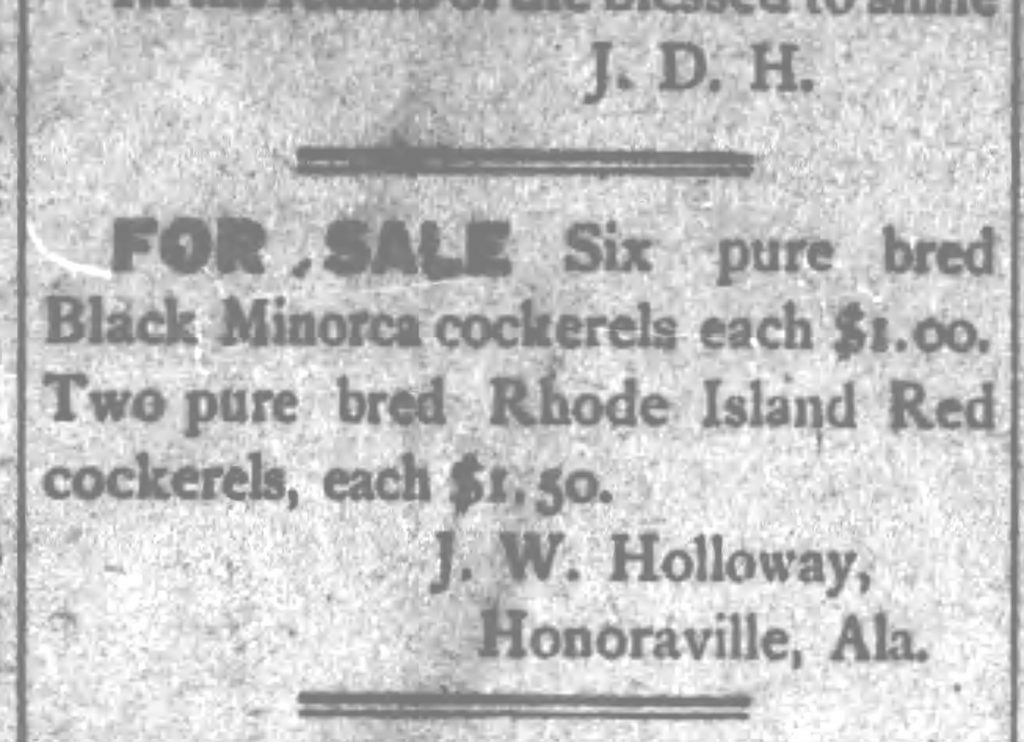 Where Do I Start?: HINTS and TIPS for BEGINNING GENEALOGISTS with ONLINE RESOURCE
READER REVIEW Donna shares how she "got bitten" by the genealogy bug. She imparts her amazement at how much can be learned about the history of this country as well as one's own family by researching one's family tree. And what's more amazing is that she was able to go back with her family to the 1600s in England, over 400 years. The author has a website where she is asked many "how to" questions by the participants. She advises one to use a computer for their research and seems to describe the use of genealogy software as an easy task and quite intuitive. She identifies many excellent genealogy websites for the new user, some of which I hadn't known about despite my history of 20 years of searching for my family tree, much of it on the internet. The author provides sample interview questions for eliciting past stories from family elders. She gives quite a few tips on how to organize your materials to make the best use of your time. She includes everything a "newby" to the genealogy research field will need to get started and more. And for those with more experience, she includes tips on how to break down the "brick walls" that researchers inevitably encounter and she advises readers to challenge the assumptions in family lore and stories when the brick wall is hit. She also identifies many of the pitfalls inherent in requested records. And if you've ever gone to a courthouse to search without preparing yourself for the kinds of questions you'll need to ask, you will appreciate the author's advice about getting ready first. You'll save yourself time in the long run.