True genealogy is more than a just documenting facts. The facts we discover tell a family story which breathes life into all who have passed on. The combined lives of our ancestors are the sum of who we are and family details help explain why we do the things we do.
Daycare Ellarae Pratt Bryan owned and operated in West End, Birmingham, Alabama ca. the early 1950s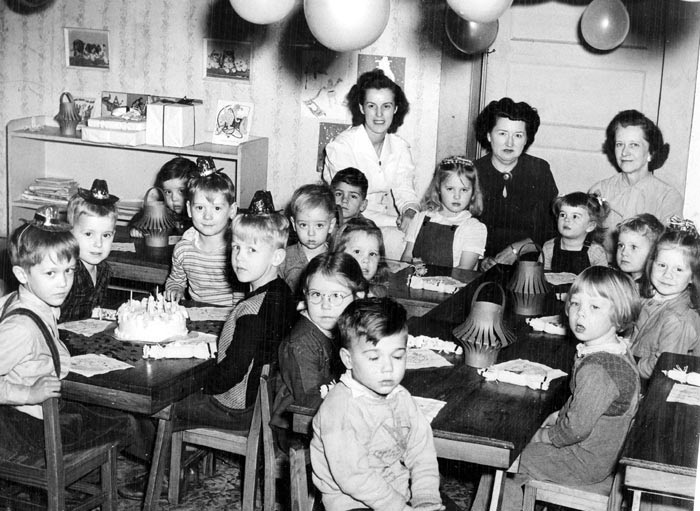 Understand our ancestors
Sometimes all it takes is the mention of a name in a local newspaper or court record to guide us as we trace the life path an ancestor took. By following these minute clues within a historical context, we gradually gain a better understanding of our ancestors' lives and the decisions they made along the way.
As I conducted research for interesting stories to publish and/or post on my alabamapioneers.com, I continually found buried genealogy information, such as marriages, deaths, etc. and stories that I knew would be of great benefit to family researchers, but it was so deeply hidden that most search engines would not find it.
EBooks available
I decided to collect this data and transcribe it into a form that a search engine on any electronic device could find it.
I am now publishing this genealogy information in a series of short Kindle books entitled ALABAMA GENEALOGY NOTES which can be downloaded to almost any electronic device with a FREE Kindle Reading App. Currently, nine Kindle books have been published.
All books are also available in the Kindle Unlimited program so they can be borrowed and read for FREE and later purchased if found beneficial.
Click here for a FREE UNLIMITED 30-DAY FREE TRIAL.
TABLE OF CONTENTS
Introduction
Birmingham Iron Age February 1874
Birmingham Iron 1st edition, 1874
February 12, 1874
February 19, 1874
February 26, 1874
Birmingham Iron Age March 1874
March 1874
March 5, 1874
March 12, 1874
March 19, 1874
March 26, 1874
Birmingham Iron Age April 1874
List of Jurors Drawn for the Spring Term 1874
April 2, 1874
April 9, 1874
April 16, 1874
April 23, 1874
April 30, 1874