Some great household tips from our ancestors. . .
Candles last longer if placed in the refrigerator for a few days before using. They hold their shape better and burn slowly after this treatment.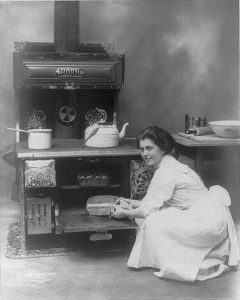 The blade of a knife passed through a flame will slice fresh bread more smoothly and easily than a cold blade.
For Cleaning Glass Bottles – Crush egg-shells into small bits, or a few carpet tacks, or a small quantity of gunshot, put into the bottle; then fill one-half of strong soapsuds; shake thoroughly, then rinse in clear water. Will look like new.