Recently, I asked readers to send in their personal serendipity moment to Alabama Pioneers. This is William W. McCollum's moment.  Donna
Serendipity Moment told the whole story
by
William W. McCollum
My McCollum ancestors descend from a Scottish exile who arrived in the colony of East Jersey in 1685. His descendants made their way south via Rowan County, NC and the Old Pendleton District of SC where one line removed to Alabama by 1800 and my line removed to north Georgia in 1826. They ended up in Cherokee County, Georgia by the 1840s.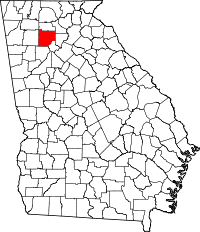 I began researching them in 2000 and had very little to go on because my father never knew his grandfather, who died two years before he was born. I only knew that there was a family tradition of naming the first born male William. It's true for my son, for me, for my father and for my grandfather, so my research focused on finding a William McCollum born between 1860 and 1870.
The census proved that he was William E. McCollum born in 1867. But who was his father? He first appeared in the 1880 census as the grandson of a John McCollum, but no one was in the household who could have been William's father.
I made a trip from my home in Maryland to Cherokee County, Georgia to do some research. The local library had a wonderful area dedicated to the family history of local families, but hours of research turned up nothing. I reluctantly gave up and packed up to leave. I got to the door and something made me go back to the reference librarian and ask if they had any other resources not on the shelf. She took a 1000 page indexed cemetery survey out of her drawer and told me I could copy the index and directions to the cemeteries.
Nothing in the index was helpful. As I was taking the heavy book off the machine it slipped and I caught it with both hands. The index had turned to the letter "E" and what leapt off the page was an entry, "F.E. Ellison, mother of W.E. McCollum." F.E. Ellison turned out to be Frances Evelyn McCollum, daughter of John McCollum. William E was her illegitimate son.
William became a popular Baptist minister who was mourned by thousands when he died of pneumonia at the age of 52. I would never have known his full story were it not for that serendipity moment.
Start researching your family genealogy research in minutes for FREE! This Ebook has simple instructions on where to start.

Download WHERE DO I START? Hints and Tips for Beginning Genealogists with On-line resources

immediately and begin your research today!