EXCERPT FROM JOURNAL OF MRS. GOVERNOR JOHN GAYLE 1
(Mrs. Gayle, wife of John Gayle, Alabama's seventh Governor, left a journal which her descendants preserved for more than a century before publishing it. Governor and Mrs. Gayle were the parents of Mrs. Amelia Gayle Gorgas, who was for many years librarian of the University of Alabama and for whom the new University library is named. They were also the grandparents of William Crawford Gorgas, the world's greatest sanitarian, a native Alabamian, who was decorated by King George, while lying on his deathbed in London. Mrs. Gayle was very talented in writing prose and formed a close kinship with Francis Scott Key when he was appointed to assist in resolving the crisis with the Indians in Alabama. This excerpt reveals some of her education and literary talent)
A DAYDREAM
"It was in the summer of 1816 that I sat upon the bank of the Alabama to enjoy the cool breeze that brought the water in gentle ripples to my feet. A slight noise made me look up and a little bark came gliding by with but a single occupant—a girl not more than fourteen. My first impression was fear that she was in danger; the next, admiration of the skill with which she guided the frail vessel, and at the novelty of her appearance.
Alabama River, Monroe County, Alabama (Carol Highsmith, 2010, Library of Congress)
A fouling-piece with the usual accoutrements, and a fishing line were laid across the boat, and I observed wild flowers scattered at the bottom. The young voyager had dropped her bonnet upon her shoulders and a profusion of dark glossy black hair sometimes fell over her face, obscuring a pair of dark laughing eyes that glanced at me mischievously, after the first surprise had worn away.
Exercises had given a fine glow to her somewhat sunburned countenance, and an arched smile lurked around her mouth, with an expression frank, artless and one would say bold, had her appearance not told that the customs of cultivated life had taught her to veil the feelings of nature.
The boat dropped down the stream and was lost to my view; yet long after I remained thinking of the young creature whose life, I could not but hope, might be as gentle and quiet as the waters over whose bosom she floated. Years passed, and chance almost brought me back to the same spot with the object fresh in my recollections. I looked up the river and started, to see the canoe again coming to me. But the sound of childish glee now came upon the air, mixed with accents I knew to be childish. It came along and a female sat upon the seat with a blooming little girl at her feet; one still younger lay sleeping in the nurse's arms, and a boy, his mother's very image, hung over the edge, dipping His hand in the current, questioning her, who with her replies mingled cautions lest he might fall over. Her cheek was pale and thin, her hair braided, and simply confined around her head; her eye was dark and in place of its joyous mildness a calm tenderness, a touching indescribable something shown out. It was the same, the very same young being who ten years before had come across my vision like a thing of fancy. I knew her, though changed, so as to make me sad to contemplate—and she knew me too, for she bent her head and smiled while she said—'my cargo is now a treasure, sir'. Daughters of my heart, that girl was thy parent; those precious children thee, my Sarah and Amelia.
Her daughter Amelia Gayle Gorgas (Alabama Department of Archives and History)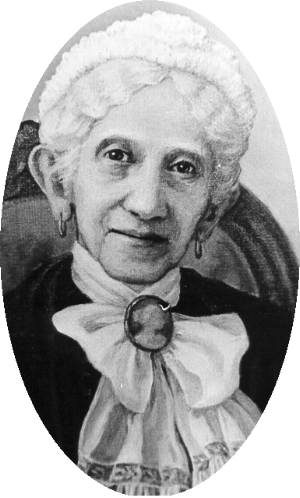 My Instructors
"Mr. Mayhew was my instructor; he seemed partial to me and I paid it back double. I never feared him—a covert expression in his dark eyes was encouragement enough for me when I had my lessons better than my class, and mischievously wanted to show off a little. He summoned me, too, when strangers came to hear the girls read and I remember well how proudly I walked the floor when his 'view well indeed'sent me to my seat.
He was a man of ardent feelings and the only time I ever stood as a culprit before him, they overcame him, when he told me how my parents looked to my exertions and conduct then, as a reward for the anxiety they experienced on my account, he had been absent from his family two years and when he said 'You cannot know half a father feels for his child', the tenderness of the parent gushed from his eyes, and forgetting what I stood there for, I pulled my bonnet over my face, and cried heartily with him.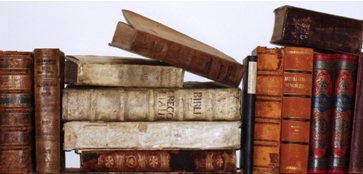 My escape was complete, and maybe the sympathy I showed then contributed to it often afterwards. He, too, my excellent friend, has mouldered near the scene of his former usefulness, on the edge of the same path he trod times without number, on his way to the academy. So it is—my father, my mother my idolizing mother, my friends Amelia and Sarah, my good tutor,—all are buried, yet I am happy—the recollection of them has no bitterness in it, it only melts me, rouses all that is good in my nature; makes me turn with the more intense delight, to the good yet left, and with subdued hope to the moment when those I possess, and those I have lost, will be secured to me forever.
Mrs. P. looked singular with a veil that did not suit her age. A veil looks over the beaming features of youth—of glowing smiling fifteen—but fifty! This is doubtless owing to the different ideas my mother encouraged; nothing but her raven hair was parted on her forehead; and a plain cap and a plain bonnet were her only headgear. But nothing should have been veiled that was in her countenance—her black eyes express her pure inborn nobleness. —they would sparkle with indignation, with pleasure, with hope; but oh! how eloquently did .this gentle glance speak to the heart of her child, while listening to her tales of happiness or fearing or deprecating for her, those several ills to which even the most fortunate are liable. Blessed Heaven, never let me -forget when she laid her head against my bosom, in the agony of her last dreadful sickness, and pressing me feebly said, 'My child is my guardian angel'. Will not this be balm for any woe which may be in store for me? It will, it will.
1Transcribed from The Alabama Historical Quarterly Vol. 05, No. 02 Summer Issue
The Journal of Sarah Haynsworth Gayle, 1827–1835: A Substitute for Social Intercourse 

Astonishing, tragic, and remarkable, the journal of Sarah Haynsworth Gayle, wife of early Alabama governor John Gayle, is among the most widely studied and seminal accounts of antebellum life in the American South. This is the first complete edition of the journal in print.