This is the 4th part of seven in the Skyline Farms photographs series. Skyline Farms was a farm resettlement community in Jackson County, Alabama as part of the 'New Deal' by President Franklin D. Roosevelt to provide for many homeless farmers. The programs like these were considered to be too much like socialism in the 1940s and stopped. The photographs below were taken by Carl Mydans in 1936 after the school was built.
School photographs at Skyline Farms in 1936
It looks like this class is enjoying a game of Dodge Ball.

I imagine it was hard for the children to sit on hard benches with no backs for long periods of time.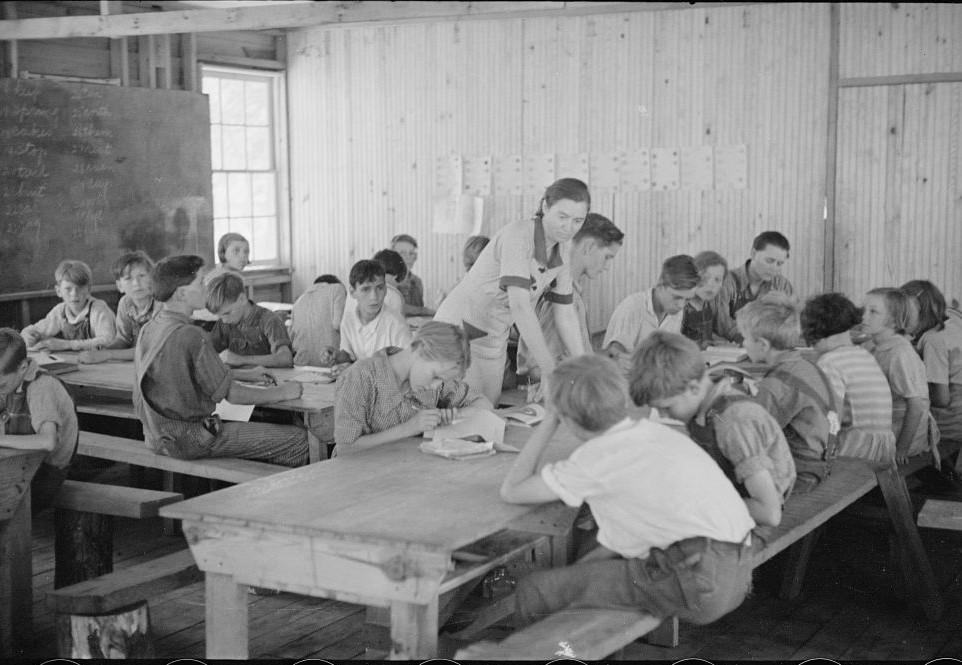 Studious student!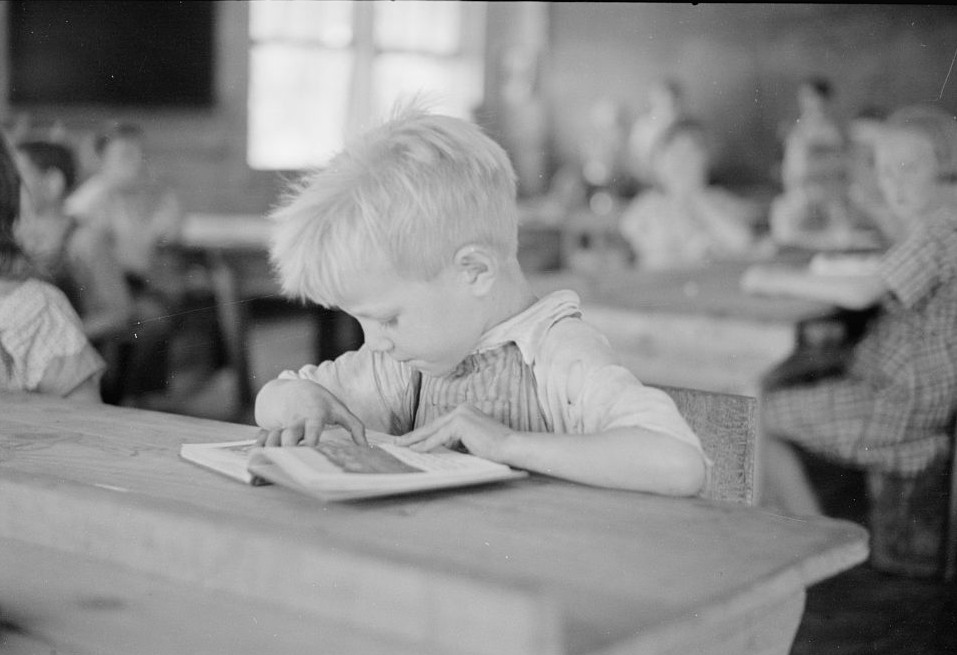 Notice the difference in ages in this math class. Looks like they're learning algebra.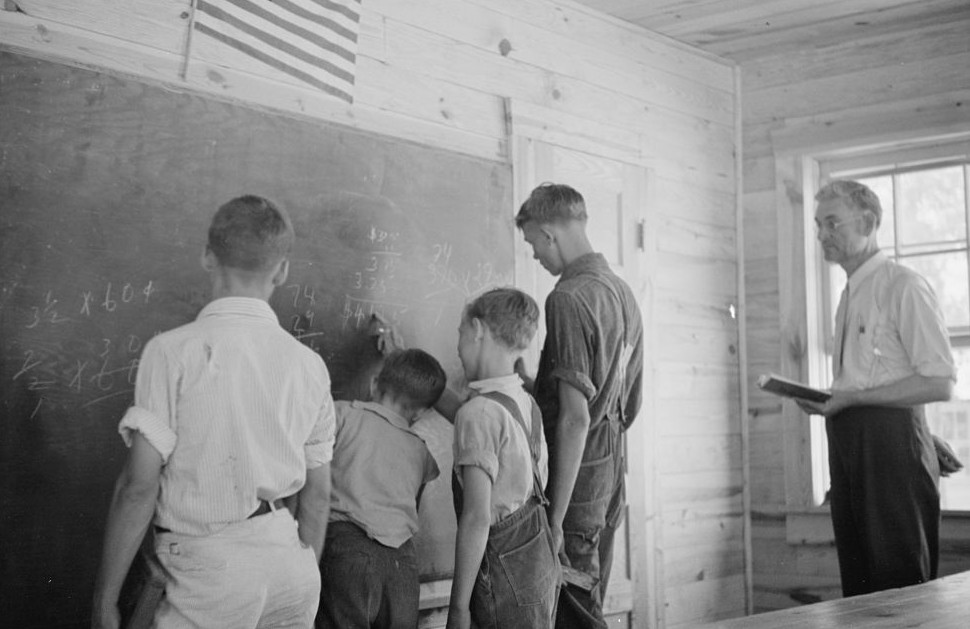 Cute little girl!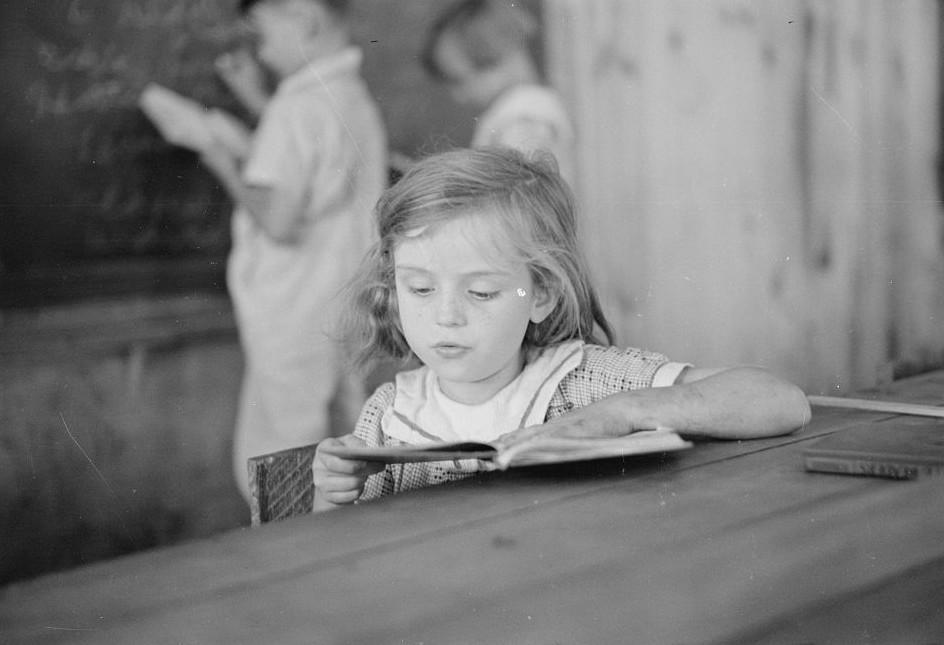 Someone was creative and invented some unique chairs with backs. I wonder why they are only outside?
She looks a little sleepy.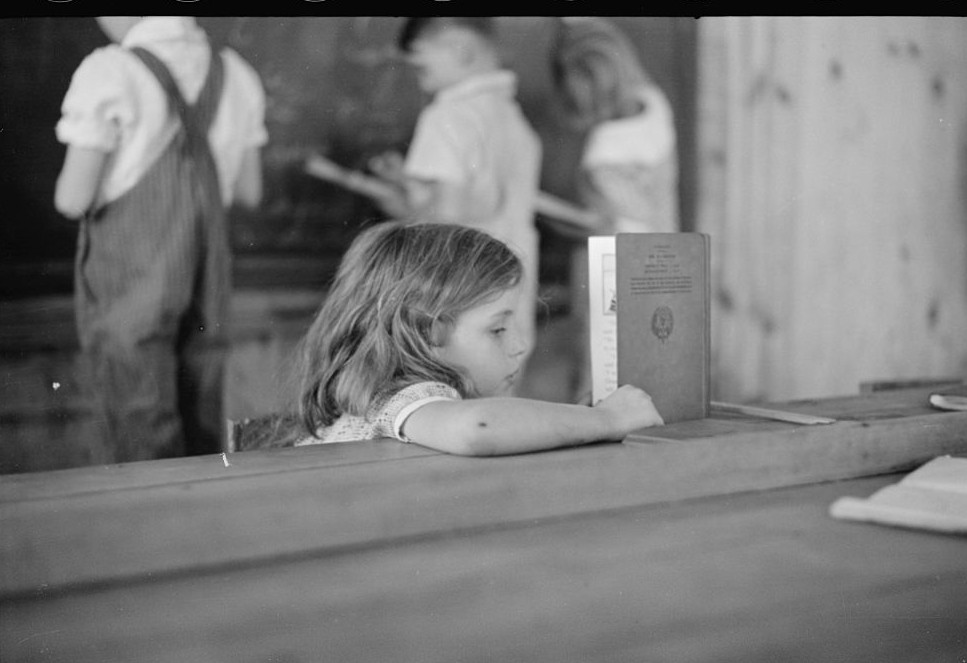 This is a lot of students for one teacher.  Look at her small desk. Quite a number of boys but few girls.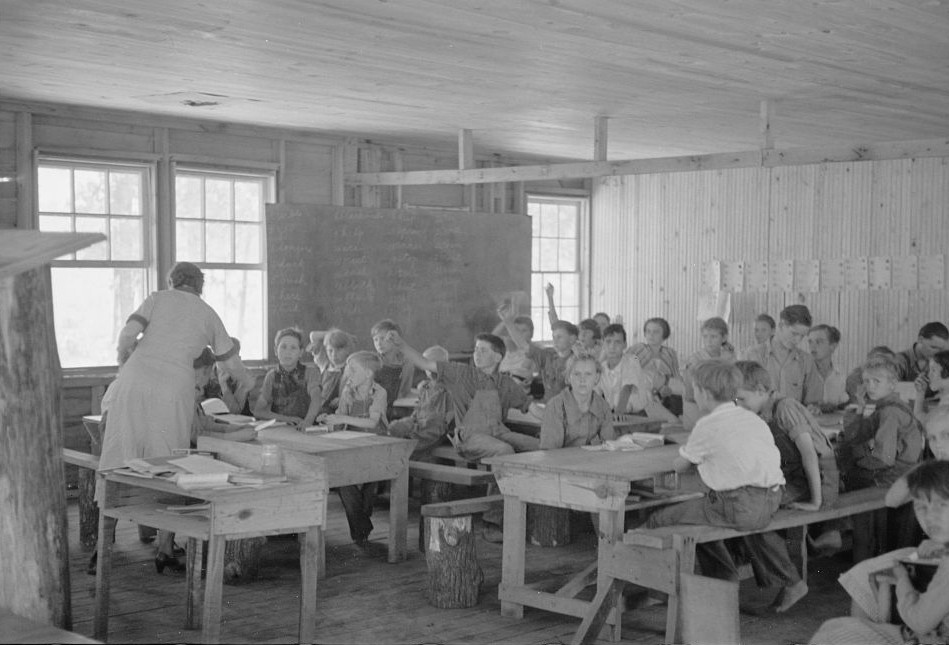 Look at the boy with the book against his face. I wonder if he had problems seeing. Most do not have shoes.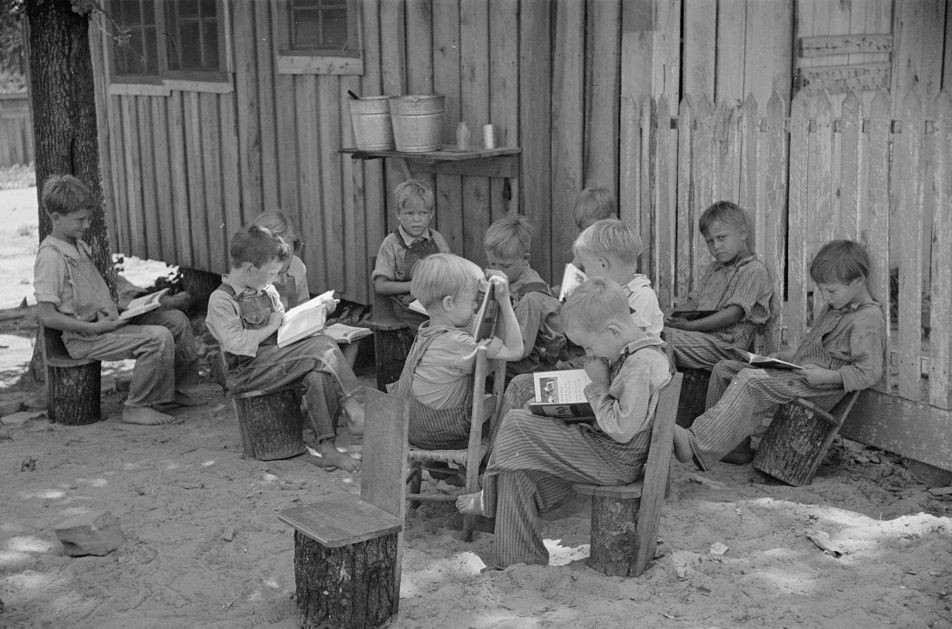 Small class with mostly girls. I wonder why?

This classroom doesn't look well-insulated. I bet it was cold in the winter.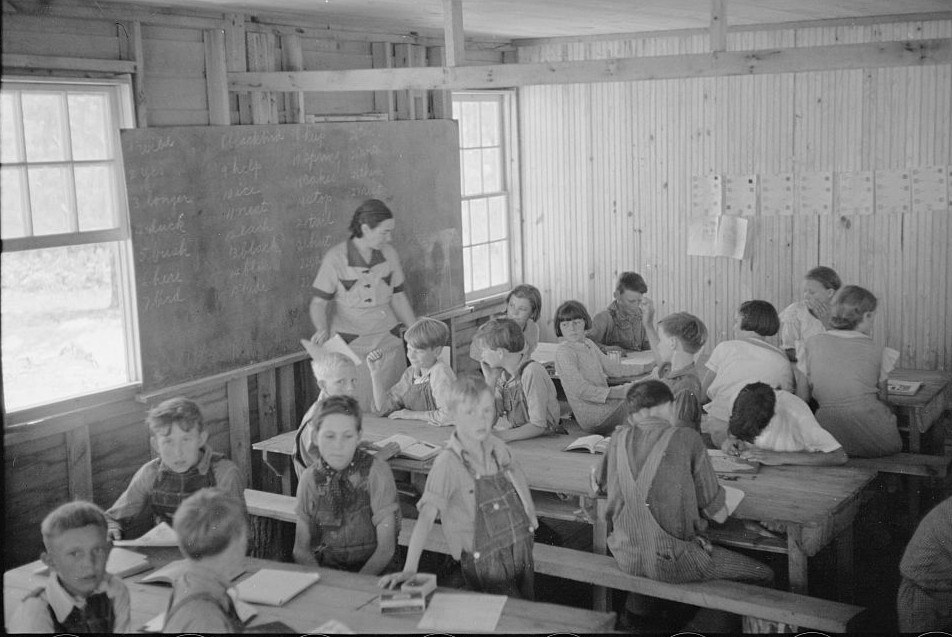 Vinegar of the Four Thieves was a recipe that was known for its antibacterial, antiviral, antiseptic and antifungal properties for years. It was even used to cure the Bubonic Plague.