When I travel around the state, many people share wonderful stories with me that I'd love to include on this website, but I simply cannot remember and do not have the time to write them all. Instead I frequently encourage each person to write the story themselves and submit it to [email protected]. It saddens me that often the stories are never submitted and they frequently give the reason that they are unable to write well. When people tell me this, I wonder if they had a bad experience in high school similar to mine.
SCROLL DOWN TO CONTINUE .
I was reminded of my high school experience recently when I received a blistering review on one of my books. While I appreciate the time this person took to write the review, this one sounded so much like an old English teacher I had in high school that for a moment it really bothered me.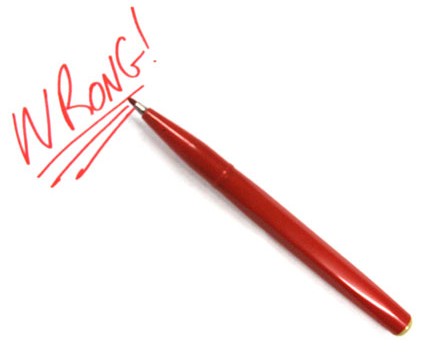 I pictured the English teacher again (who shall remain nameless) with her wired spectacles, pointed chin, hawked noise and trusty red pen and I laughed. I let this teacher thwart my desire to write for years. Thank goodness she no longer has that power over me.
Always loved books
I love books. My mother taught me to read before I entered first grade and I've had a passion for both reading and writing all my life. Many happy hours in my childhood were spent writing stories and poems derived from something I read. I was always attracted to historical novels, and when I read Gone With the Wind, I remember the emotions I felt as I cried over Margaret Mitchell's powerful words. I wanted to write a novel that would 'move' people as strongly as this novel affected me.
When I entered the high school classroom of the notorious strict English teacher I described above, at first I had hopes she would help me achieve my dream. However this was not to be. I can still see her pensive face as she encircled errors in writing assignments with a flourish and wrote discouraging remarks beside them. Sometimes a glimpse of a smile would flit across her face as she drew her circles and I believe she actually enjoyed finding mistakes. My self-esteem dropped tremendously that year. Writing was no longer fun and by the end of the year I gave up on my desire for a writing career. I wonder how many writers her teaching method discouraged. Of course, I realize it is important to "get it right", and I spent many hours proofreading and editing, but I'm not perfect and I knew I would never be good enough to reach her standards so I gave up trying.
Experiences had positive result
The experience in her class did have one positive result. I decided to become a teacher, but I was determined to be the extreme opposite of her and I graduated with honors and began a career teaching in elementary education. (I did not choose a career in English or Journalism because of the teacher mentioned above.)
No child should ever experience a fear of reading
Another experience during my student teaching days resulted in a slight career change. While conducting my first reading class with a group of third graders, I noticed that one young boy was hiding under a round table in the back of the room. I asked the supervising teacher about him and she stated that he had a learning disability and could not read. He was hiding because he did not want to be called on to read aloud. No child should ever experience such a fear of reading! My heart went out to him and I knew I had to find a way to help him so I began working on my masters in Learning Disabilities.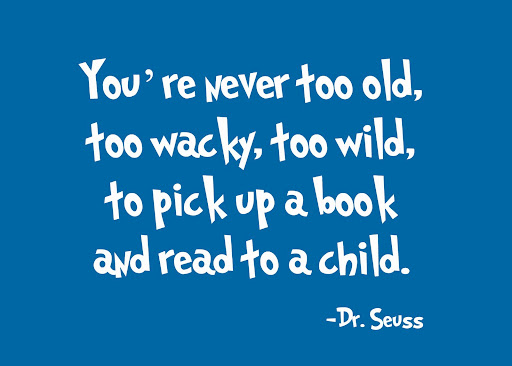 Through this curriculum, I learned that building on success rather than always pointing out errors results in greater progression in learning. An added advantage is that a child's self-esteem is 'built-up' using this method. I had a long and rewarding career and will always cherish my time spent in this field.
Teacher's word no longer impacts my life
I guess, wisdom comes with age. After retirement I realized how much that one English teacher's words had impacted my life and career choice. I decided she would no longer have this control. I began writing in earnest again and have not stopped since. I even attempted my first historical fiction novel, Ribbon of Love (Tapestry of Love Series) and since people seemed to enjoy it, I wrote three more of the family saga. (Faith and Courage, FreeHearts and Discordance) and my best-selling Alabama Footprints Series. I have stories to tell and I want to share them with those who enjoy them.
Teaching career a two-edged sword as an author
Anyone who has written a book knows that no matter how much time is spent editing and proofreading, errors do slip through. (You will probably find some in this article).
Believe it or not, I debated whether to reveal that I was a former teacher in my biography because I have discovered that when errors are found in books by former teachers, criticism is most often directed toward the teaching profession as a whole.
For some reason in our society, we expect teachers to be super-human and not make mistakes, especially in the area of writing. In the teaching profession, just as in other profession such as doctors, lawyers, and etc., there are specialties. Each teacher's expertise varies according to the course-work and majors they acquired while attending college. While some may be great mathematicians, the same teacher may be only a "so-so" writer. This is especially true of high school teachers. (I knew some math teachers who never wrote notes home to parents unless other teachers read them.) For some reason the general public still requires excellence in every area and grade level of educational study from teachers though this high standard is not expected of any other professions. For example, you would not expect an neurologist to answer questions about potty-training your child, instead you would consult a pediatrician. However, most people expect a high school teacher should be able to teach a first grader to read and a first grade teacher should teach chemistry.
I am proud of my teaching career so in the end I did include this fact in my biography, but I was not a English teacher and never majored in English so please forgive my mistakes with the "King's English" and do not blame errors you may find on my former profession as a teacher. Mistakes belong with the publishing process which in today's age of ebooks, audio books, etc. is becoming increasing complicated. Teacher's work hard in this country under many hardships and are not paid nearly enough for their dedication to our children.
Never perfect-enough
When I decided to start writing again, I realized that I would never be 'perfect enough' for people like my old English teacher and it was only important that I am doing what I love before it is too late. Now my only regret is the time I wasted when I abandoned my first passion for writing because of this one teacher. If I had not abandoned my writing in my earlier years and followed my original dream, then I would be a much more polished author now.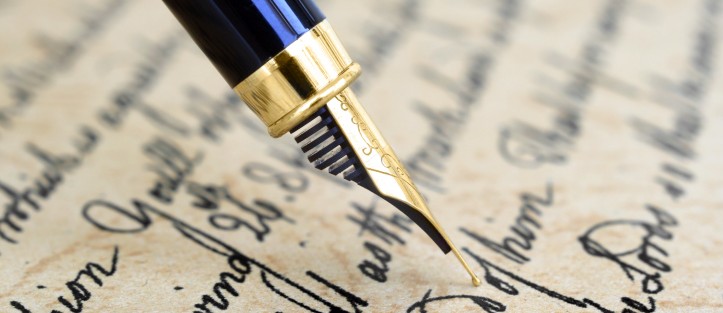 Follow your dreams
Don't let someone shatter your writing dreams. Every person has as least one story to tell and share with others and it's important to leave it behind for future generations. In a way, one becomes immortal with their writings. Think about have much we value forefathers like Thomas Jefferson, George Washington, and even personal ancestor's letters. I'm sure your children will appreciate the time you took to record your stories.
Don't get hung up on making your story perfect and become a victim of "paralysis by analysis". Some of the most popular stories on the website are the excerpts from journals left behind by early settlers such as Jeremiah Austill and they certainly have many spelling and grammatical errors, but these errors also reveal the personality of these settlers that a 'perfected' historical account cannot convey.
No one is marking red circles on your paper! Share your stories today by emailing them to [email protected] and they might be published on the website. Check the requirements here.
Who knows?
Perhaps you will become an author too.