Do you agree with at least ten of these statements? Then you must live in a small town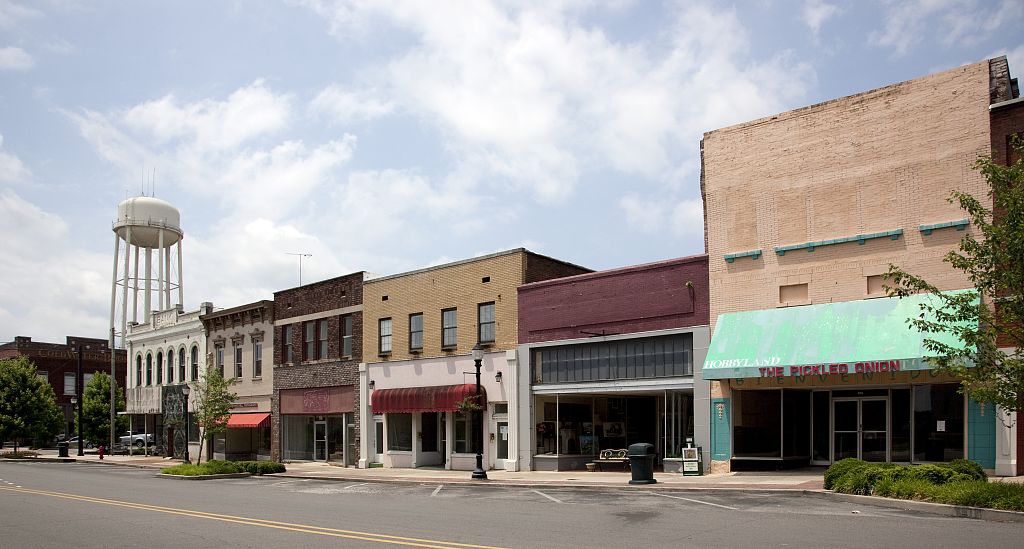 Historic Tuscumbia, Alabama 2010 by Carol Highsmith
You can't walk for exercise because every car that passes offers you a ride.
You dial a wrong number and talk for 15 minutes anyway.
The local paper devotes half of the front page to your wedding.
Someone asks how you feel and listens to what you say because they really want to know.
There are more people standing in front of the stores talking than there are inside shopping.
You can name everyone you graduated with.
You went to parties at a pasture, barn, or in the middle of a dirt road.
It was cool to date someone from the neighboring town.
The ice cream store has only two flavors, chocolate and vanilla
The only traffic jam's are caused when a farmer drives down Main Street on his combine.
Hardware, Dry Goods, Groceries, Clothing and Farm Supplies are all sold at the same store.
No social events are scheduled when the school gym floor is being varnished.
The town is named after Everyone's distant relative.
You don't signal turns because everyone knows where you're going anyway.
For fun on Saturday nights, people drive up and down main street.
You call a wrong number and the person who answers supplies you with the correct one.
Everyone knows all the news before it's published and people read the paper to see if the publisher got the facts right.
The city limits signs are both on the same post.
There's no place to go that you shouldn't.
A night on the town takes only 10 minutes.
The only road crossing Main Street is a dirt road.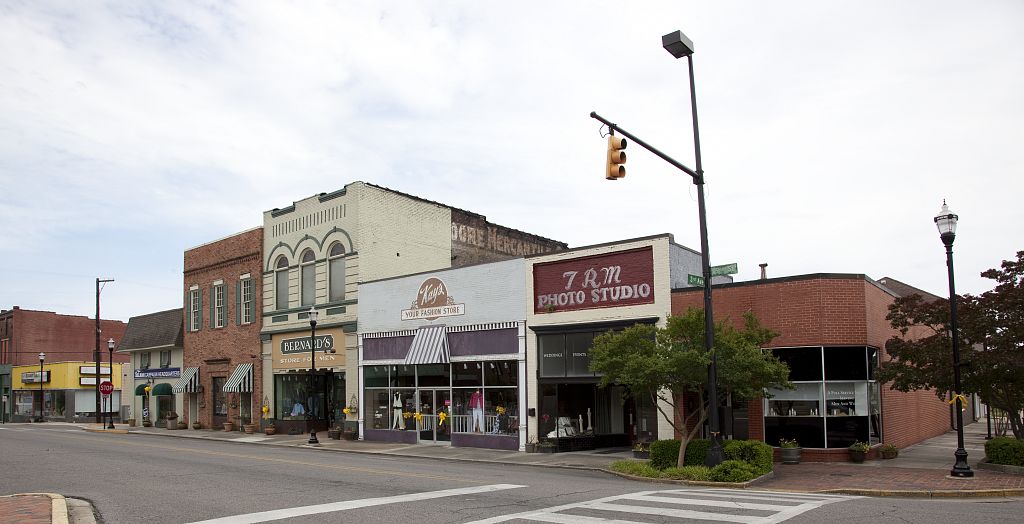 Historic Jasper, Alabama by Carol Highsmith 2010
Some stories include:
The true story of the first Mardi Gras in America and where it took place
The Mississippi Bubble Burst – how it affected the settlers
Did you know that many people devoted to the Crown settled in Alabama –
Sophia McGillivray- what she did when she was nine months pregnant
Alabama had its first Interstate in the early days of settlement