In my personal genealogy research, I often spent days in courthouses, libraries, and cemeteries, as well as considerable expense copying, records only to discover that I was following in another researcher's footsteps. I could have saved myself time, effort, and a lot of money if I'd only known of this research earlier.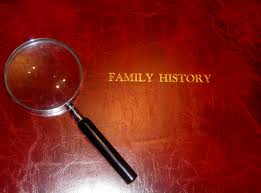 Don't waste time and money completing genealogy research others have done! Take advantage of what other genealogy researchers have discovered and download SOME SOUTHERN STARR FAMILIES Compiled Genealogy Records, Notes, Biographies, Census & Sources
E-books in minutes to your computer or smart phone today. E-books can be easily downloaded directly to your computer with FREE APPS. Click below to see how.
Most of the families in SOME SOUTHERN STARR FAMILIES Compiled Genealogy Records, Notes, Biographies, Census & Sources are related to John Wesley STARR but some records of the Cherokee Indian descendants of Caleb STARR with source are included in this compilation. Other SURNAMES included in this EBOOK include: ACORN, ADAIR, ADERHOLD, ADKINS, ANDERSON, ANDREW, ANDREWS, ARNOLD, ASHBRIDGE, BALLARD, BANCROFT, BARKER, BARNES, BAXTER, BEAN, BELL, BENNETT, BIRD, BLACKBURN, BLYTHE, BOOKOUT, BORING, BRADLEY, BREEDLOVE, BRITTON, BROOKHEART, BROWN, BRYANT, BULLOCK, BUSHYHEAD, BUTTERLY, BYERS, CAMP, CAMPBELL, CAPEL, CARR, CARRELL, CARTER, CHADWICK, CHAMBERS, CHATFIELD, CHICKEN, CLARK, CLEMENTS, COCHRAN, COFFEE, COLE, CONNCE, COTTINGHAM, CONLEY, COOPER, COTTON, COX, CRAIG, CRAVEN, CRAWFORD, CRISBET, CRITTENDEN, CRUISE, DABNEY, DALTON, DAMERON, DANIEL, DAVIS, DAWLING, DEANING, DISWAKE, DIXON, DOOLIN, DORMAN, DOROUGH, DOSS, DOUGLAS, DREWRY, DUNCAN, DUVALL, DYSON, EADY, EDWARDS, ELDEE, ELDER, ELLIOTT, ELLIS, ELSBERRY, EPPS, EVANS, EVERETT, FAIRE, FANNIN, FARRINGTON, FAVOR, FENTON, FERGUSON, FIELDS, FINCHER, FINDLEY, FISHER, FOREMAN, FOWLER, GAFFORD, GELMORE, GOODE, GORDON, GRAY, GRIFFIN, GRISSOM, GUINEYHEAD, HACKNEY, HAMILL, HANSBERGER, HARDWICK, HARLAN, HARPOLE, HARRIS, HARTLINE, HELTON, HENRY, HICKS, HIGHTOWER, HINDLEY, HOPPER, HOUSON, HUGHES, HUNTER, HURST, HUTCHINS, IRBY, JARRETT, JENKINS, JENNINGS, JOHNSON, JONES, KAIN, KARR, KIMBALL, KIMBROUGH, KOZY, LANGSTON, LEAK, LEE, LEVERITT, LOVELESS, LUCKIE, LUNCEFORD, LUNSFORD, LUTZ, LYNCH, MALEAR, MALTBIIE, MANLEY, MARTIN, MASSEY, MATHEWS, MATTHEWS, MATTHIS, MAW, MAYFIEDL, MCCOY, MCCRAY, MCDANIEL, MCKEIG, MCMILLOR, MCKINNEY, MEANS, MELEAR, MERRILL, MILLER, MITCHELL, MONEY, MOORE, MORGAN, MOSELEY, MURPHY, NESBET, NEWLAND, NEWMAN, NICHOLSON, NOLEN, OGLETREE, OSBURN, PATTELLO, PATHKILLER, PATRICK, PAYMER, PENNINGTON, PHILLIPS, PINKSTON, POINTER, PORTER, POTTS, POWELL, POYNER, PRATT, PRICE, PRIMM, QUE-DI, RAMSEY, RANDOM, RATLIFF, RAY, RAYNOR, REDDICK, REYNOLDS, RIDER, RIDGELY, RILEY, ROBERTSON, RUSH, SAGE, SANDERS, SAPPINGTON, SASNETT, SCHARF, SESSIONS, SHELL, SHIELDS, SHUPTRINE, SILKWOORD, SIMMONS, SIMPSON, SIXKILLER, SLOAN, SMITH, SNEAD, SPARKS, SPRINGSTON, STARES, STARRE, STEELE, STEGALL, STEWART, STORRES, STRICKLAND, TATNALL, TATOM, TAYLOR, TEPPER, TERRELL, TOWNSEND, TRUCKS, TURNER, UPSHAW, VANN, WATTS, WENZEL, WEST, WHALEY, WHITBY, WHITE, WICKETT, WINN, WOFFORD, WOLF, WOOD, WOODS, WRIGHT, ZEIGLER, ZIMMERMAN
SOME SOUTHERN STARR FAMILIES Compiled Genealogy Records, Notes, Biographies, Census & Sources