Skyline Farms, a resettlement community in 1935, to provide help to farmers in the Great Depression was built by the resettled farmers in Jackson County, Alabama. New houses were built with timber cut on the project in Jackson County, Alabama. Here are several at work at the sawmill and sandstone quarry.
The photographs below were taken by Arthur Rothstein in 1935.  See more photographs
 Men working at the sawmill – they built their own houses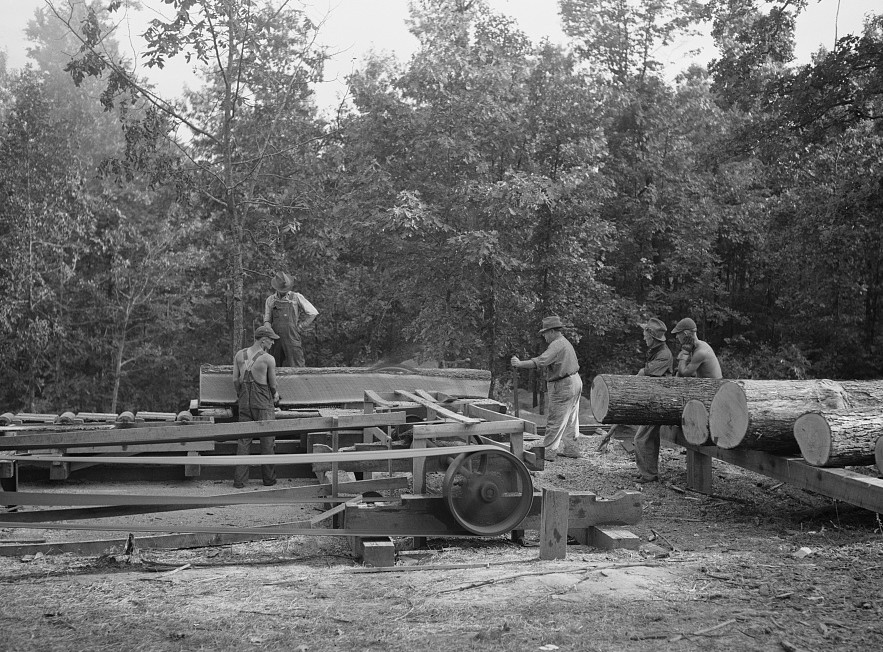 A close-up photograph of the men working in the sawmill at Skyline Farms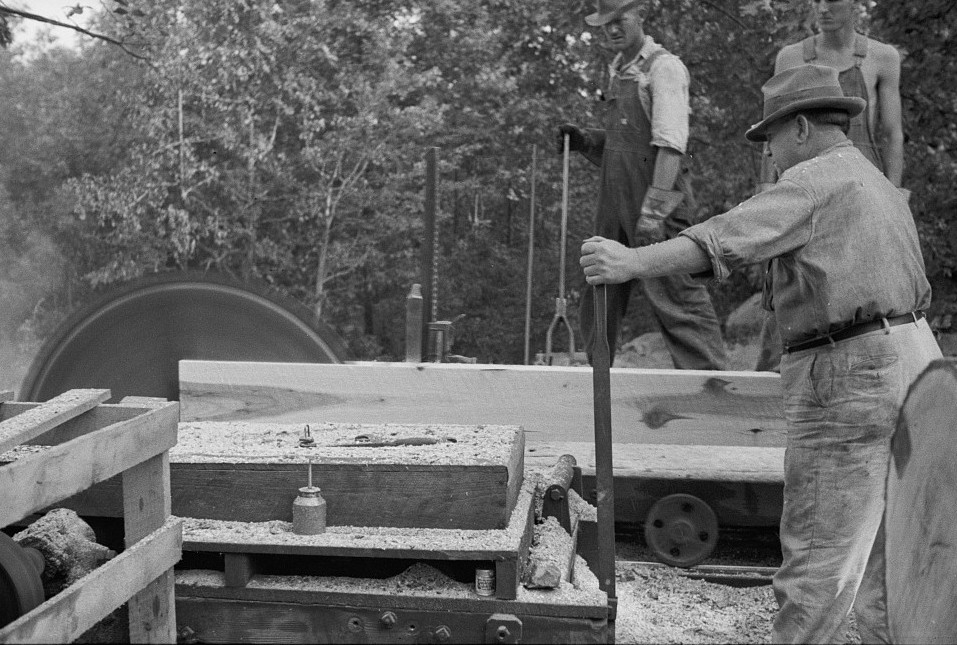 The man below seems to be enjoying his break while a problem on the sawmill is being fixed.

In the photographs below, farmers are working in the sandstone quarry with the Project Supervisor looking on. I imagine it was hard, hot work.
Below is a photograph of some of the resettlement farmers working in the sandpit. It was hard work, but I imagine they were happy to at least be working since it was 1935, still during the Great Depression.

Another close-up picture of men working in the sandpit. Their shoes look awful thin and not made for such hard work.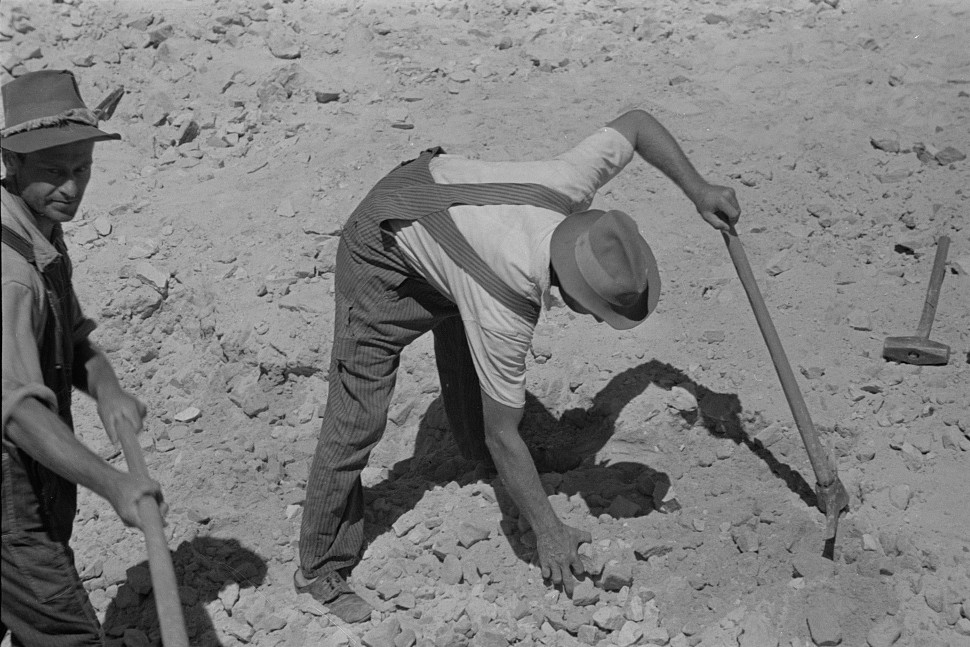 The man on the far left has a very small tool in his hand. I wonder what he was doing with it? He seems to have a different task from the other men.
Sometimes they encountered very large stones
All their work resulted in a new house to come home to.All their work resulted in a new house to come home to.
And watch their children play
It's always great to 'set' and 'chew the fat' after a hard day's work.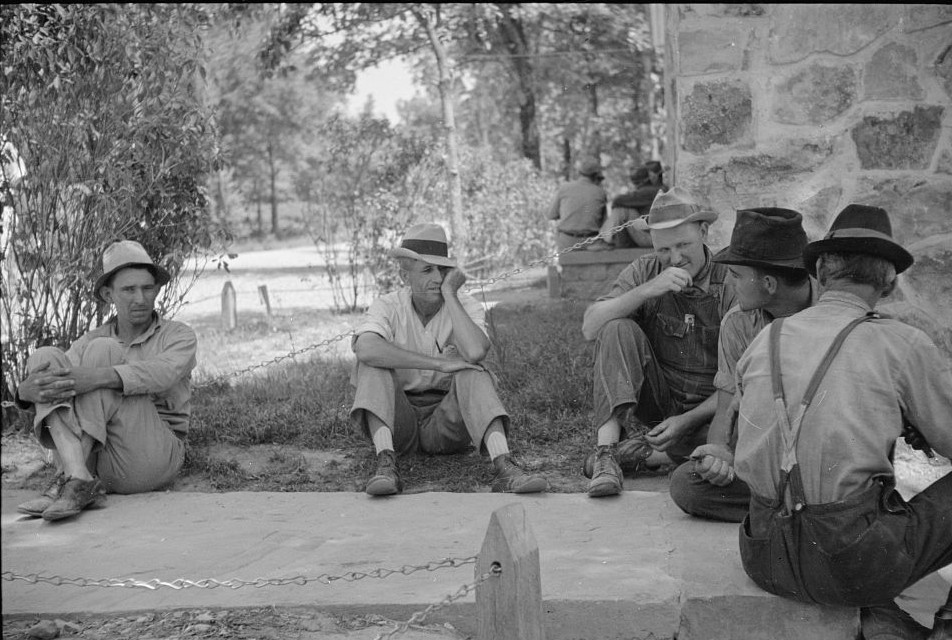 If you know the names of any of the people in the photographs, you can add them in the Reply section below.