Did you know that Switzerland has a tourist destination called the Alabama Room?
The Alabama Room is one of the most famous rooms in the history of international law. The first-ever Geneva Convention governing the sick and wounded members of armed forces was signed in Geneva, Switzerland in 1864. It was one of four treaties signed there that became "the basis on which rest the rules of international law for the protection of the victims of armed conflicts."1
Alabama Room, Geneva Switzerland (TOWN HALL – ALABAMA ROOM)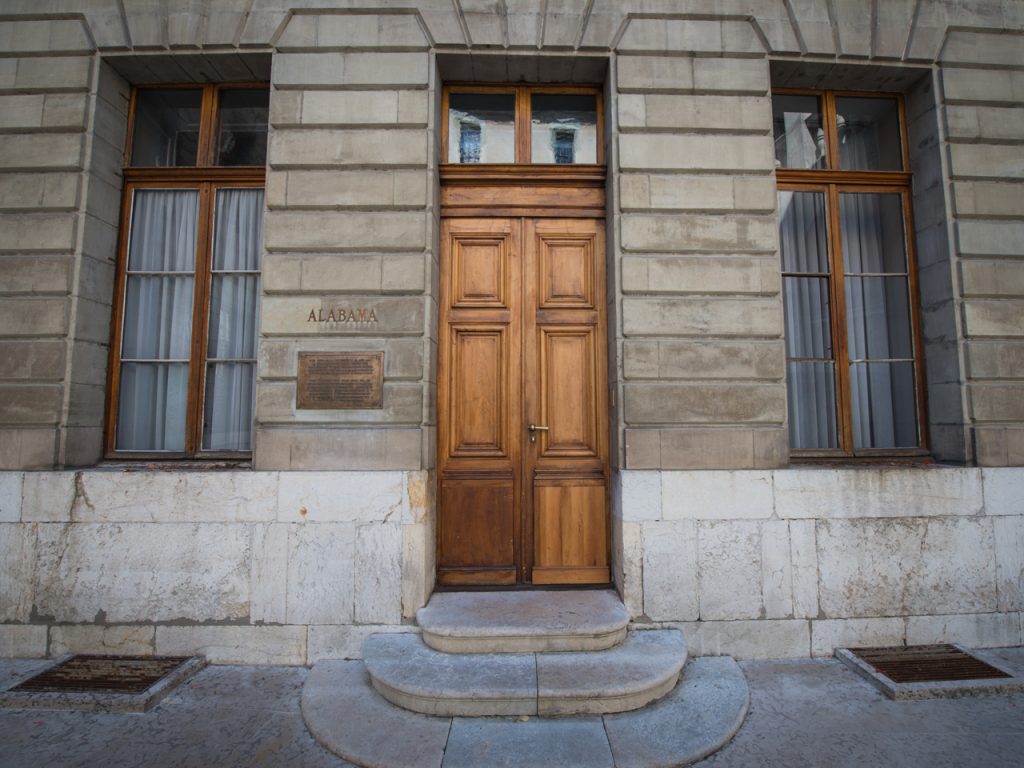 Alabama Room is where the Geneva Convention started
After many wars between countries, a movement for the care of wounded and prisoners of war began by activist Henri Dunant of Switzerland. When he returned to Geneva, he urged the calling together of an international conference and in 1863 he assisted in founding the International Committee of the Red Cross. To ensure that the mission of the Red Cross was widely accepted, a required a body of rules to govern its own activities and those of the involved belligerent parties was needed.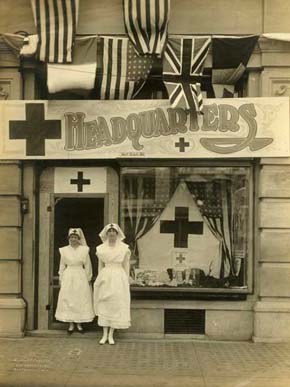 On 22 August 1864, several European states congregated in Geneva, Switzerland and signed the Geneva Convention rules for the Amelioration of the Condition of the Wounded and Sick in Armed Forces in the Field.
First claim involved Alabama
The first claim brought to the Geneva Convention was to address a claim that involved the Confederate ship, the Alabama.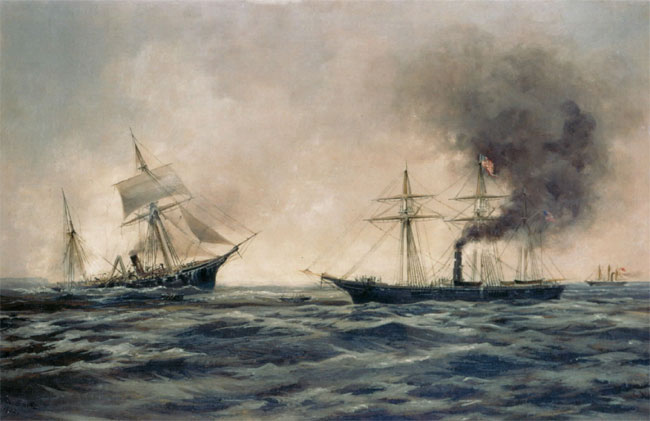 In 1869, after the Civil War ended in American, the United States claimed in what later was called the Alabama Claims "direct and collateral damage against Great Britain for not remaining neutral. During the Civil War, officially, Britain declared they were neutral between the two sides. The United States claimed that Britain had violated neutrality by allowing five warships to be constructed, especially the Alabama, knowing that it would eventually enter into naval service with the Confederacy.
Claims were brought to a tribunal in Geneva Switzerland.
The United States claims were brought to a tribunal composed of representatives from Britain, the United States, Italy, Switzerland, and Brazil. The tribunal session was held in a reception room of the Town Hall in Geneva, Switzerland and this historic room has since been given the name "Alabama."
Today the Alabama Room is at the Hotel de Ville in Geneva, Switzerland. Portraits of Captain Semmes of the Alabama, and Captain Winslow of the USS Kearsarge, the ship that sunk the Alabama are on display.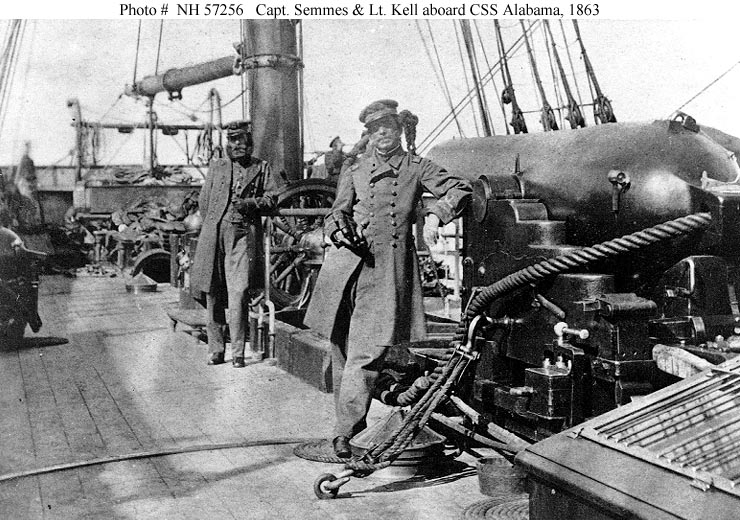 Eventually led to the United Nations
The tribunal ended the conflict between the United States of America and Great Britain and closed with an agreement signed on 14 September 1872. The final award of $15,500,000 formed part of the Treaty of Washington and was paid out by Great Britain in 1872. This was balanced against damages of $1,929,819 paid by the United States to Great Britain for illegal Union blockade practices and ceded fishing privileges.
"The arbitration of the Alabama claims was a precursor to the Hague Convention, the League of Nations, the World Court, and the United Nations."(Cook, Adrian. (1975). The Alabama Claims. Ithaca, N.Y.: Cornell University Press., the standard scholarly history)
1Jean S. Pictet, "The New Geneva Conventions for the Protection of War Victims", The American Journal of International Law, 1951
The first four Alabama Footprints books – Volumes 1-IV have been combined into one book
ALABAMA FOOTPRINTS Exploration

ALABAMA FOOTPRINTS Settlement

ALABAMA FOOTPRINTS Pioneers

ALABAMA FOOTPRINTS Statehood