THE NIGHT I WENT TO THE YACHT CLUB IN A TABLECLOTH
by
Dorothy Graham Gast
I was just ending my Blue Birds reading group when someone knocked on the door of my second-grade classroom. "There is a telephone call for you in the office." I put extra assignments on the blackboard (really green) and hurried behind the messenger to the school office. Who would disturb me at school? My family knew not to call during school hours short of a dire emergency.
Can you get someone else?
"Hello, Mrs. Gast, Just calling to remind you that you are to do the invocation at the District 5, Business and Professional Women's banquet tonight at the yacht club. That means you will be sitting with our guests from the state executive board."
"Can you get someone else? I don't see how I can make it." I pleaded.
Report cards go out the day after tomorrow and committee meetings every day this week meant it would be 5 o'clock before I could drive home and get back to Tuscaloosa by 7. My husband's patience was wearing thin since we'd been putting extra time preparing for accreditation.
"You are already in the program. You'll have to be there. Don't forget you'll need an evening dress at the head table."
"But I can't-."
The voice on the phone interrupted. "Be there 10 minutes until 7." Disconnected.
Northriver Yacht Club (www.northriveryc.com)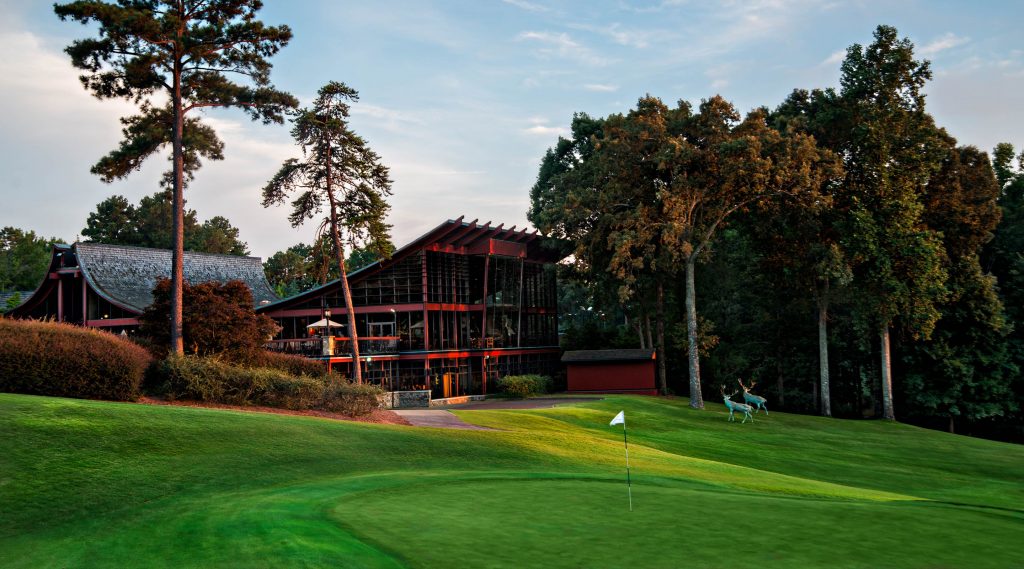 How did I ever get into this fix?
I knew I shouldn't have missed that planning committee meeting last week, but my daughter had a school program and I had to be there. I grumbled as I hurried back to the classroom before chaos erupted.
Evening dress!! Oh, no. Nothing that fit that description would fit since that last 15 pounds. No money in checking for a dress for one event. How did I ever get into this fix?
As I opened the door to my room the talking ceased suspiciously. Why did other occupations assume that teachers could answer the phone at any time? The caller must have been very persuasive or insistent to have me called away from class. Elementary teachers are on duty all day even during lunch.
As we tackled borrowing and carrying, I tried to think. Could I borrow a dress form one of the other teachers? How could I find time to get this done, drive 15 miles home, cook for my family, and make it to the banquet? That minor headache was becoming a migraine.
The faculty committee was short. We handed in our reports and left school by 4.
"Evening dress? Where? Who?" My thoughts whirled as I met a highway patrolman and hoped he hadn't clocked my speed. He kept going. He must be on a call. I breathed a sigh of relief, but slowed to the speed limit.
"Hey, kids, how about hot dogs tonight. You can make them yourself." I asked hopefully.
"Do we have to have vegetables, too?" the youngest said.
"No, tonight surprise Daddy with a picnic. No veggies."
I look for something formal
I ran a hot bath and frantically looked for something that could be formal. At the top of the closet, there was an aquamarine tablecloth the kids had given me for Christmas a size 60 by 90 inches. It's the same color as my ankle length nylon nightgown. Um-m. I place the tablecloth and gown side by side. They matched perfectly. I folded the lace cloth in half lengthwise and again sidewise. I slit the lace in the center along the design of the fabric just enough to get my head through. I can zigzag it back together tomorrow.
When I put on the gown, put my head through the slit and checked out the reflection in the full-length mirror, I was surprised… I thought."Not bad. It looks like a fancy caftan."
After a hot bath with lots of bubbles, I realized my headache was gone. By the time my husband arrived, makeup and hair style was complete.
"Looking good," he said. "Where did you get the dress?"
"We'll talk later. I've only got 30 minutes to get to the banquet." I said as I attached the glittering pin that matched the dangling earrings, sprayed on perfume, and slid my feet into silver slippers.
At 5 until 7 I pulled into a parking space, checked my makeup, and entered the ballroom.
"Wow, you are looking GOOD," a guy I had worked with said. His wife turned and smiled.
"Pretty dress," she said.
Dear Lord, thank you for the provisions you make for us
This was becoming fun. I was seated three chairs down from the microphone. The place was packed and I had a secret. Everyone liked my dress and I hadn't paid a penny for it. My confidence level was sky high and the smile was hiding a wonderful secret.
"Dear Lord, thank you for the provisions you make for us. Guide us with your wisdom and give us understanding that we may accomplish those responsibilities that are assigned to us. Bless this food to our bodies and us to Thy service. Amen"
Two hours later my husband said, "Don't sew it up. Even if you never wear it again, it will be nice to know you had a night to remember."
Faith and Courage: 2nd edition -A Novel of Colonial America (Tapestry of Love Book 2) 

Inspired by real people and actual events, the family saga of colonial America continues with Ambrose Dixon's family. Faith and Courage

presents the religious persecution of Quakers in Pre-Revolutionary War days of America intertwined with a love story.
Dorothy Gast lives in Romulus, Alabama on the Graham family farm. She taught in Tuscaloosa County Schools for nearly 30 years. She has a "Mine, yours, and Ours" family. She has volunteered in numerous organizations after her husband's eight year struggle with Alzheimers' ended. She helped organize a volunteer fire department after she was 60 and served as board secretary and nationally certified firefighter after extensive training. Her attempts to get the community reading failed, but she contributed books to the new Sipsey Valley high school from the library in her home friends helped her establish. She is known locally by the silhouettes she cuts free hand of children. She began to write nostalgia stories after a grandson asked her to write down the stories often told at family events.