The majority of the population of Macon County, Alabama was African American in the 1880s when Lewis Adams, a former slave, was an important businessman and leader in the Tuskegee area.
Could read, write and speak several languages
Despite lacking formal education, Lewis Adams could read, write, and speak several languages. He was an experienced tinsmith, harness-maker, shoemaker and a member of the Prince Hall Freemasons. He was an acknowledged leader of the African-American community in Macon County, Alabama when W. F. Foster, W. F. Foster, a former Confederate Colonel, solicited Adams help to get the black vote for his election to the state legislature. Lewis Lewis Adams said he would Foster if he would get support from the legislature to start a school for black students in his county. Foster kept his promise and helped persuade the state of Alabama to start the school.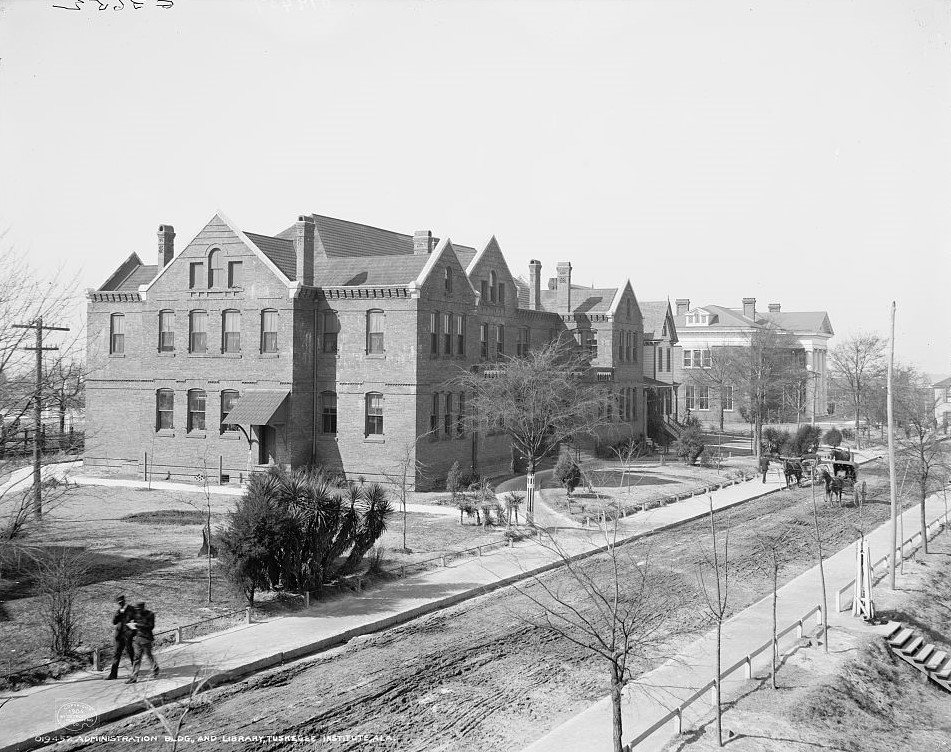 Administration bldg. and library, Tuskegee Institute, Ala. ca. 1906 (Detroit Publishing Co., Library of Congress)
Commitment to the education of blacks
"George W. Campbell, a banker, merchant, and a former slaveholder who lived in Tuskegee shared Adams' commitment for the education of blacks. Adams and Campbell had secured $2,000 from the State of Alabama for teachers' salaries but nothing for the land, buildings, or equipment." At the time, the state gave money for teacher's salaries, but no money for land or buildings.
Founded on July 4, 1881
Two days after President Garfield was assassinated on July 2nd, the school was founded on July 4, 1881, as the Tuskegee Norman School for Colored Teachers. Booker T. Washington, an alumnus, and teacher at Hampton Institute, a historically black college in Virginia, became the first principal. Tuskegee. The school was opened with 30 students in a rundown church and shanty. "The following year (1882), he purchased a former plantation of 100 acres in size," for the school to expand.
Since Prof. Washington thought it was most important for African-American students to learn a trade so they could become independent—the school was largely built by them.
The first students learned many trades such as construction, farming, brick-laying and cooking by doing them. They helped build Tuskegee from the ground up. Land was cleared, bricks made, buildings built, crops to feed students planted, and they even cooked the food.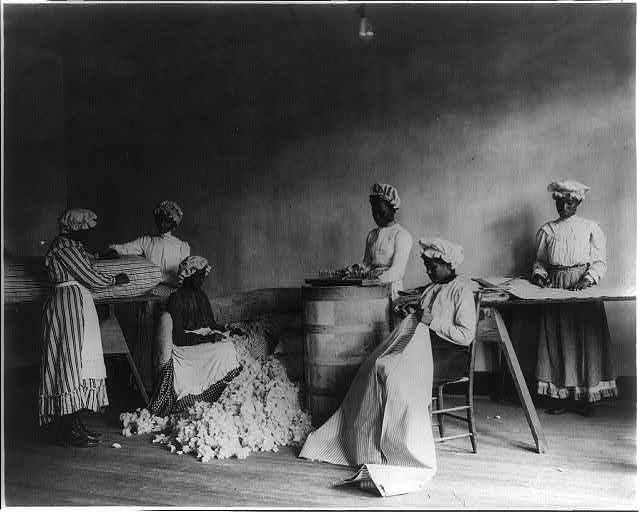 African American students in mattress-making class, Tuskegee Institute, Tuskegee, Ala ca. 1902 (Frances Benjamin Johnston, Library of Congress)
Designed by architect from Massachusetts Institute of Technology
The university's campus was designed by architect Robert Robinson Taylor, the first African American to graduate from the Massachusetts Institute of Technology. By the start of the 20th century, the Tuskegee Institute occupied nearly 2,300 acres and has now been designated as a National Historic Landmark.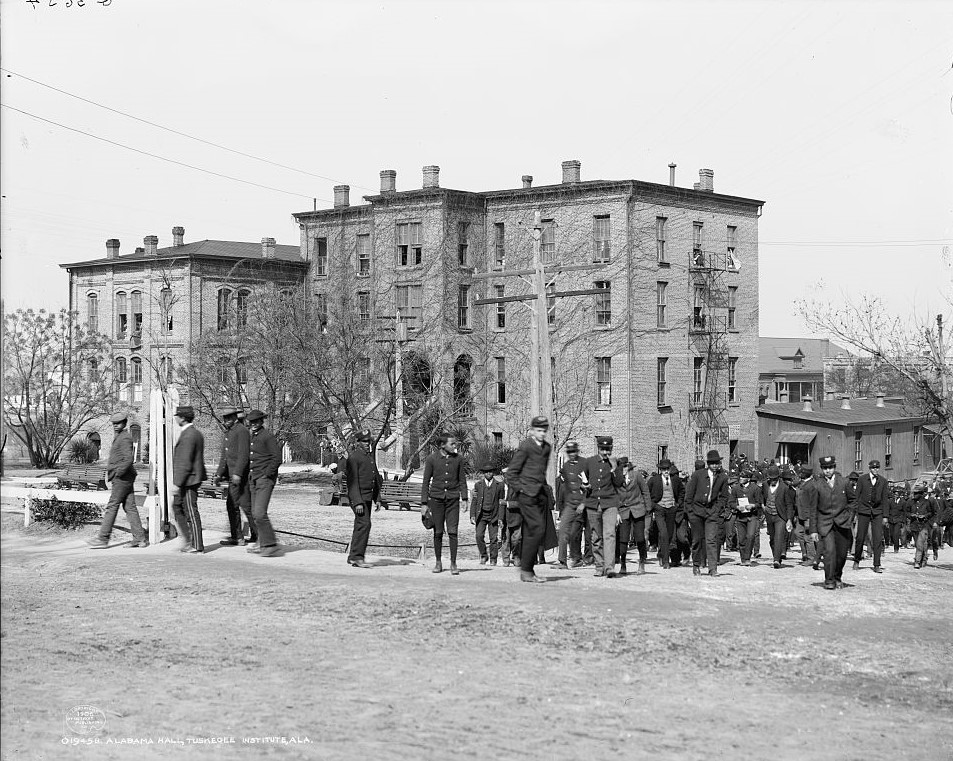 Alabama Hall, Tuskegee Institute, 1906 (Detroit Publishing Co., Library of Congress)
A main purpose to train teachers
One of the main purposes of the Tuskegee Institute was to train teachers since there were not enough trained teachers available to teach African American students. Washington urged the newly trained teachers "to return to the plantation districts and show the people there how to put new energy and new ideas into farming as well as into the intellectual and moral and religious life of the people."
Photograph shows interior view of chemistry laboratory/classroom with students at the Tuskegee Institute, Tuskegee, Alabama. George Washington Carver stands second from right, facing front (framed by doorway) 1902 (Frances Benjamin Johnston, Library of Congress)
Attracted noted scholars
Washington gradually attracted notable scholars to Tuskegee, including the noted botanist and scientist George Washington Carver.
"After Booker T. Washington died, the second principal, Robert Russa Moton, added other classes so that Tuskegee could offer regular four-year college degrees." This college was also advanced in women's education. Men and women attended classes in the same classroom, which was unusual at the time.
Trained the Tuskegee Airmen in World War II
During World War II, Tuskegee began training pilots. The all-black squadrons of the Tuskegee Airmen received many medals for their brave service during the war. After the war, many of these airmen and others became leaders in the civil rights movement.
Tuskegee Institute has continued to grow and is still located in Macon County but was renamed Tuskegee University.
A plantation home in Tuskegee, Grey Columns, built in 1857, now serves as the home of the president of Tuskegee University. Grey Columns was acquired by the National Park Service as part of the Tuskegee Institute National Site at a cost of $17,712.80 and was fully restored and used as their headquarters. Tuskegee Institute was added to the National Register of Historic Places on January 11, 1980 and by mutual agreement with the National Park Service, the home now serves as the residence of the Tuskegee University's President.
The Birth of Twickenham
Captain Slick – Fact or Fiction
Vine & Olive Company
The Death of Stooka