(This was transcribed From the Franklin County Times, Alabama many years ago)
Editor Franklin County Times:
What is there about the name "Dickson" that is conducive to longevity?
You have has some articles lately about Mr. Richard H. Dickson, of Goose Creek, Texas who has the distinction of being in his hundredth year.  I have had a letter from Mr. Dickson, written with his own hand, that indicates that he is a man of vigor and bright mentality regardless of his almost one hundred years of life.
And now I come to you with another "Dickson" who has added a few years to the Dickson record. "Aunt Martha" one hundred and seven years of age last April.  She was born in April, 1824, at Tuscumbia, then of course in Franklin County, Alabama.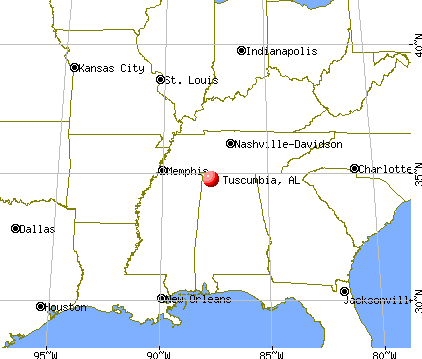 "Aunt Martha" was the slave of Michael Dickson, the grandfather of R. H. Dickson, mentioned above.  She has retained her faculties to a wonderful degree, and talks with animation of the times of long ago.  She recall that her old Master, Michael Dickson, ran a hotel in Russellville in a log house that was known in later years as the Keelon Hotel. 
It was located below the Dearing-Orman establishment when Brown's garage now is in 1931.  Martha says it was a large four-room log house with a "passage" between, and a long front porch in front.  She remembers that Mr. Rufe Nance, Mr. Bryce Wilson and a man named Stuart had stores here.  She remembers to have seen the mother of Dr. Sam Sevier, "Bonny Kate", who was the wife of "some sort of governor of Tennessee" as "Aunt Martha" puts it,  (Mrs Sevier died and was buried here in 1838.  Many years later her body was removed to Knoxville.)
Just a few years later the Dickens moved back to Tuscumbia and it was from there that Abishai Dickson, the father of Richard H. Dickson, of Texas, joined the "Red Rovers" and went to Texas to fight for Texas Independence. The "Red Rovers" were captured at Goliad and all massacred by Santa Anna.
From Tuscumbia "Aunt Martha" was carried to Memphis and, later to Hernando, Mississippi where her master ran a "Stage Stand".  they lived awhile at Fort Pickering.
Martha remembered that " they didn't have no railroads and everybody traveled by stage coach.  And you know they had a stands every twelve miles to change the horses.  Old Master ran a stand at Hernando, twelve miles out of Memphis. " She recalls many visits from Jefferson Davis, a nephew of her "Old Mistis", at the home in Hernando and at Fort Pickering. 
She recalls vividly a great supper that the ladies of Memphis served the soldiers who were departing from the Mexican War. "My Old Mistis furnished a leg of mutton and a great big layer cake.  I cooked'em both.  I remember that after I had the cake all fixed and iced over so pretty and fine, I had to carry it down to where the supper was to be, and a shower caught me on the road and a Mr. Hand, a lawyer, overtook me and said, "Martha your cake will be ruined," and he opened his umbrella and held it over me and the cake till we got there."
Owing to the accumulation of a large medical bill because of sickness up there, Martha was hired to Dr. Malone at Memphis and later when the Dickson estate was settled up Martha was brought back to Tuscumbia and sold to Mr. Skinner at this place, where she has made her home for almost one hundred years.
Think of the crude things of the pioneers that surrounded Martha's early days and the wonderful progress that has grown from year to year throughout her long life.  Her long years of experience and the vividness with which she recalls incidents of the long ago make a talk with her intensely interesting.
John M. Clark
As family historian, do you have friends and family ask you how to get started in family research? This is a hard question to answer in a few minutes. Refer them to 

WHERE DO I START? Hints and Tips for Beginning Genealogists with On-line resources 

to help them get started in this fun hobby. 

Purchase several – Books make great gifts!