Transcribed from the Birmingham Iron Age published in Birmingham, Alabama on February 19, 1874
STATE NEWS
Mobile has five one-armed policemen.
A train on the Mobile and New Orleans Railroad, a few days ago, ran seventy miles in sixty minutes.
Mr. Jarrett Thompson, of Talladega, has had the water of the Shocko Springs analyzed and will make an effort to improve the springs.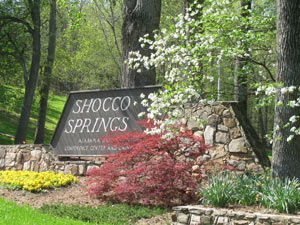 Mr. Carvalho succeeds Mr. Clum in the Montgomery Signal Office
Judge Samuel Rice, of Montgomery, has gone to Washington as a witnes in the Busteed impeachment case.
Mr. B. F. Allday, who has just arrived in Eufaula from Texas, says things out there are not what they have been represented.
Mr. James B. Coleman, a talented young member of the Hale Bar, has been appointed Solicitor of that county, vice S. G. Spann, resigned.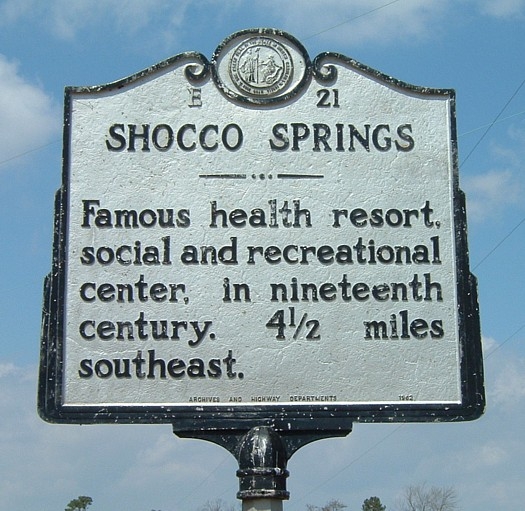 The "exodus of negroes" from Sumter county is a myth, for the Journal says that not as many as two hundred have left the county within a year. Some very exaggerated statements have been made.
Judge Douglass, of Huntsville, intends to inaugurate a vigorous policy against vagrants, gamblers, cyprians and loafers.
The Southern Templar is again published at Opelika, C. W. Buck, editor; A. R. Calhoun, publisher. it is the official organ of Georgia and Alabama.
Postmaster Wilson, of Montgomery, refused to send a box of pills through the office, for fear it would operate on the mails.
Rev. E. F. Baber, Baptist minister, of Montgomery, has joined the editorial staff of the Greenville Advocate. Capt. Baber is a printer, and a good one, and is a preacher of no ordinary ability.
Huntsville has a young lady who makes ten dollars per day as a book agent. Her face is said to be the prettiest ever seen.
Coffee county is said to be the most prosperous in the State. They have no railroads, no telegraphs, no granges, nor no politicians. They claim to be a happy people.
On the 13th inst., at Eutaw, Miss Mary J. Jennings and David Kyles were married, by the Rev. I. G. Smith.
North Port, opposite Tuskaloosa, has sixteen business houses and a good newspaper- the Spectator
It is a twelve hours trip between Tuskaloosa and Meridian. The A. & C. Road is in bad condition down there.
Mrs. Rebecca Smith died recently at North Port. She had been living in Tuskaloosa county 55 years.
Lauderdale county has thirty candidates for office.
The loss by the Columbiana fire was about $5,000.
There are now upward of 100 children in the Tuskegee Orphan's Homes.
Hampton Wade (negro) will be hung in Tuskaloosa some time next month.
Birmingham needs a large, well-ventilated hotel somewhere near the Court-house. There is but one building in the City which was built expressly for hotel purposes-the Relay, at the Railroad. We need one up-town, and there is an opening for some enterprising man.
Important Grange Notice
The undersigned committee have been appointed by the council of Tuskaloosa county Patrons of Husbandry, to call a convention of the councils of the counties contiguous to and dependent on the A & C. Railroad and on the Warrior and Bigbee Rivers for transportation of freight. The object of the meeting is to mature some action by which freight may be cheaper upon these public highways.
The convention will hold its meeting in the ciy of Eutaw, Greene county, Ala., on Wednesday, the 1st of April, 1874, at 12 p.m.
R. Nelson, R. Randolph, L. G. Blount, Daniel Brown, C. H. Lunceford, Committee.
We are glad to see that shade trees have been set out in several parts of our city – especially in front of the Arcade Building, 20th Street, and on two side of the Bank. They are rosewood, mahogany, or- some other kind of wood with which we are not familiar.
A stranger, a young man about 20 years of age, six feet high, weight about 180 lbs., with black hair, thin, black moustache, little beard on the chin, dressed in homespun, black coat and brown pants, mysteriously disappeared from McCalla, in this county, on the evening of the 9th inst. A mare that he was riding, was found the next morning at Mr. Morris, near McCalla, saddle turned under her, and forefeet entangled in the reins of the bridle. The mare is a dappled "clay-bank" star in the forehead, blazed nose and wart on left flank. – The young man said he came from three miles west of Birmingham, and was on his route to Tuskaloosa and Meridian.
OVERLOOKED – In our of "Birmingham Industries," last week, we unintentionally overlooked a few of our good citizens. First among them was our talented friend, Geo. S. Cox, Esq., who although last on the list is by no means "least." Next the house of N. F. Miles, up 2d Avenue, was omitted – it is a family grocery and provision store. Then Mrs. Haile's millinery establishment did not appear – situated on 2d Avenue. And our industrious friend "Barney the Bottler," who manufactures Mineral and Soda Waters and a superior quality of Ale– good as "Bass." Mr. Barney's establishment is next to Calfee & Day's old stand – 2nd Avenue.
Calmes Lodge I. O. G. T. elected and installed the following officers, for the present quarter: B. A. Thompson, W. C. T.; Miss Laura Basham, W. V. T.; H. L Watlington, W. Sec.; T. A. Nixon, W. F. Sec.; Mrs. L. A. Miles, W. T.; N. F. Miles, W. Chap, J. F. Bates, w. M.; Miss Ella Cheek, W. G.; H. Constantine, W. Sent.; Mrs L. H. Watlington, W. A. Sec.; Miss Alma Sullenberger, W. D. M.; Mrs. H. L. Stevens, W. R. H. S.; Miss Isa Wood, W. L. H. S.
Capt. Daniel has received an addition lot of piping for the mains, and will soon extend water privileges
Personals
Mr. M. E. Reese, of the Morning News, Montgomery, gave us a pop-call yesterday. He represents one of the sprightliest dailies North or South.
We are indebted to Joseph H. Speed, Superintendent of Public Instruction, for a copy of his Report, for the Scholastic year ending October 1st, 1873.
Col. Joseph Hodgson, once the editor of the Montgomery Mail, and late Superintendent of Education of Alabama, is now editor of the New Orleans Picayune.
The first and second mortgage bond-holders of the Selma, Rome & Dalton R.R. are seeking an order of sale for the road from Chancellor Turner.
MARRIED – At the residence of the bride's father, on the morning of 18th inst., Mr. J. T. Miles and Miss Elizabeth J. Hudson. May peace, plenty and happiness ever be theirs.
(Visited 266 times, 1 visits today)