THE TUSCUMBIA TRAGEDY
A Woman at the Bottom of It
(transcribed from Times Daily, July 24, 1890, Florence, Alabama)
On Friday morning last our community was shocked by the reports of a bloody rencountre in Tuscmubia, in which the mayor of the town was killed and several others dangerously wounded. Bad blood had been brewing for some months, owing to rumors in which the name of a lady was involve.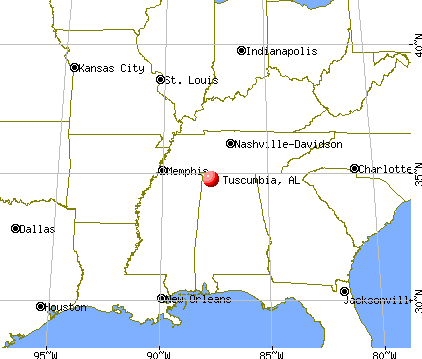 The Sheffield Enterprise gives the following account of the affair:
"On Thursday evening Met. Steele, a young son of Judge Steele, met Mrs. Challen on the street and used very bitter, denunciatory and abusive language to her, applying vileepithets, not suitable for publication. Mrs. Challen or some one else reported the matter to Mr. Challen and John Goodwin, a brother of Mrs. Challen.
The two men proceedd to investigate and went ot punish young Steele, but failed to find him. A large crowd was on the street last night and a tragedy was expected at any moment, for all knew that the men would fight to death.
This morning the parties all came down armed, with the exception of Judge Steele, who was unarmed. They met at the drug store of Abernathy & Curry and after a few words were passed the firing begun. The first shot was fired by Hon. John Steele, mayor of Tuscumbia, and son of John Steele, at John Goodwin.
The ball struck Tracy Abernathy in the right arm, shivering the bone from the elbow to the wrist. He had only tried to quell the trouble.The shot was answered by a shot from Goodwin that struck Mayor Steele in the eye, penetrating his brain and producing almost instant death.
Another report says the two shots were fired simultaneously. At this time Challen, who had been in the rear of the room, either outside or behind the prescription case, rushed in and from the opposite side of the street came Tom Steele, another son of Judge Steele, armed with a gun.
A fusilade followed and reports materially differ. On the arrival of the sheriff and a cessation of firing, it was found that John Goodwin had fallen with a load of shot in his neck, shoulder and arm. On examination it was found that more buckshot had entered the floor near his head and his face was badly burned with powder. Tom Steele was shot in the calf of the leg, but it is only a slight wound. For some time it was feared more trouble would follow from outside parties, but it passed over, at least for the present.
Do you need some guidance in your tracing your family tree? Genealogy is a fun hobby that can include the whole family.
Save time and avoid pitfalls in your research. Where Do I Start? is filled with simple, no-nonsense instructions to set you on the path of your families' ancestry with the following information:
WHERE TO FIND – on-line resources, experienced genealogists will not be aware of many of these. 1

COURT RESEARCH – how to do court house research, where to find birth, death, social security records free on-line.2

EIGHTY – ONE QUESTIONS – you should ask your elderly loved-ones before it's too late. 3

TIPS ON BREAKING DOWN THE WALL – Everyone faces some difficulties in research, often called a 'brick wall' but WHERE DO I START? provides suggestions for overcoming them. 4
(Visited 1,361 times, 1 visits today)