Interesting news article from the Daily State Sentinel (Montgomery, Alabama) April 13, 1868
The oldest woman in Alabama is Mrs. Sallie Samson, living in Bibb County. She is native of Jasper County, Georgia, but has been living in Bibb County since 1817, in the same neighborhood she now resides in, and is 109 years old.
Bibb County, Alabama courthouse ca 1960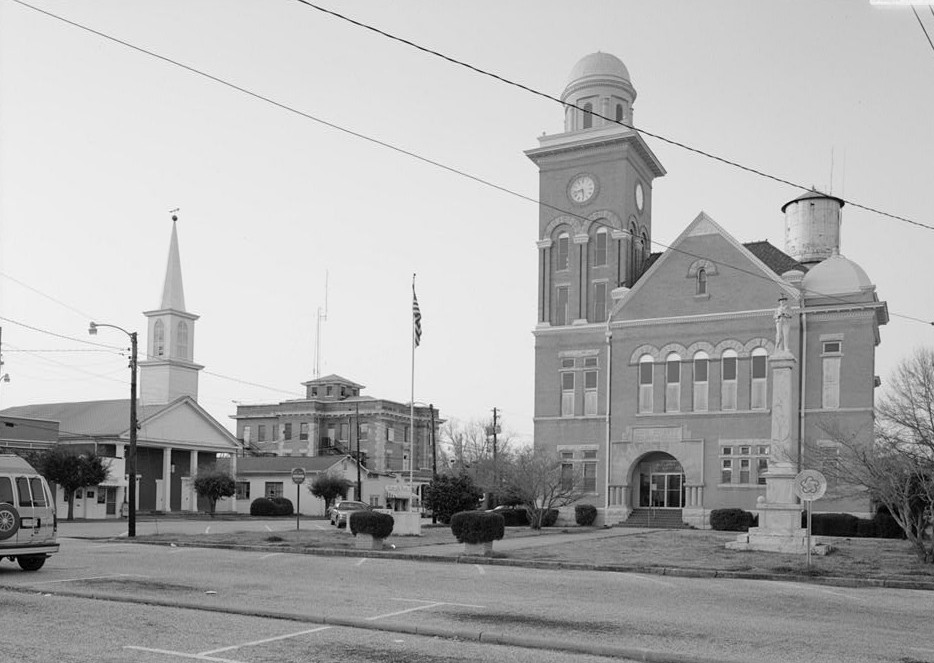 Still rides horseback at night
She is as active now as she was thirty years ago, frequently riding horseback in the night time, ten and fifteen miles, to answer professional calls. She is considered one of the best "doctors" in the county, in her particular line, as hundreds of the well-developed boys and girls, now living in Bibb and Autauga Counties, will fully testify.
Knew stories of first settlements
She is a lady of remarkable memory, quite intelligent, and her stories of olden times and the first settlements of Alabama, are most extraordinarily interesting and thrilling. Long may she live in her career of usefulness in welcoming the advent of boy and girl babies into the world.
SOURCE
ALABAMA FOOTPRINTS Exploration
ALABAMA FOOTPRINTS Settlement
ALABAMA FOOTPRINTS Pioneers
ALABAMA FOOTPRINTS Statehood