THE RED MAN'S HOME THE WHITE MAN'S EDEN
By J. M. K. GUINN1
Number One Written for The Randolph Toiler, Wedowee, 1896
Alabama was admitted to the Union, December 14, 1819, and Southwestern, West, North and Northeastern sectional territory, where accessible to navigable water courses, was rapidly settled. Thirteen years afterwards (May 2, 1832,) a treaty was formulated with the Creek Indians through Chief Mclntosh, which shortly after cost him his life. And on December 18, 1832, all this territory was organized into new counties, Randolph being one of them; and almost the entire eastern part of Alabama was the home of the Red Man—a perfect Eden—in length North and South more than 200 miles, width averaged 75 miles. North rugged and mountainous gradually descends toward the South into rolling formation of valleys and flat, low stretches to the Chattahoochee river. Northeast rich deposits of gold, copper, iron and mica; clear bold springs, branches, creeks and rivers; fine timbers, fertile soil, mild climate, pure air and good health.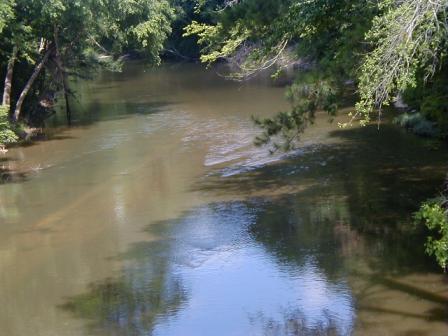 In Randolph County sixty-two years ago the river, creek and branch bottoms and their hillsides were covered with reed, cane and cane-brakes, the valleys and hills with grass and vegetation two and three feet high, the high flat ridges and hills with pine, oak, hickory, chestnut and chinquepin promiscuously: hickory nuts, acorns, chestnuts and chinquepins could be found plentiful after the woods were burned in March and April. We have raked up a hat full within a yard's space.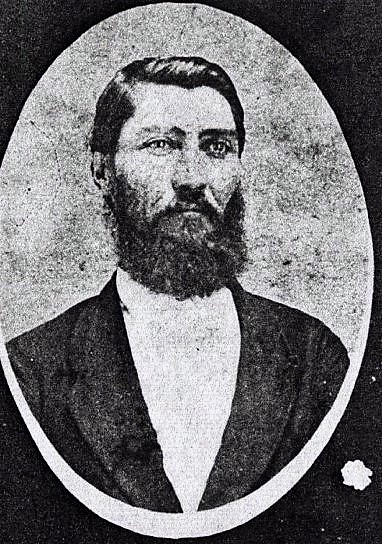 James M. K. Guinn (1835-1903) (Alabama Department of Archives and History)
The chinequpin grew in forests sometimes for miles in length and as thick as a plum orchard, but not so high with limbs, bent into umbrella shape loaded down with fruit, and when ripened, the grandest and most interesting sight the eye ever beheld.
Grapes (summer) grew in rich hollows and on hillsides, and baskets full have been gathered in December and January.
Walnuts, hazlenuts, red and black haws were plentiful.
Whortle and gooseberries, when not burned over in the fall and winter, were never failing crops, on which, man, beast and bird lived luxuriously.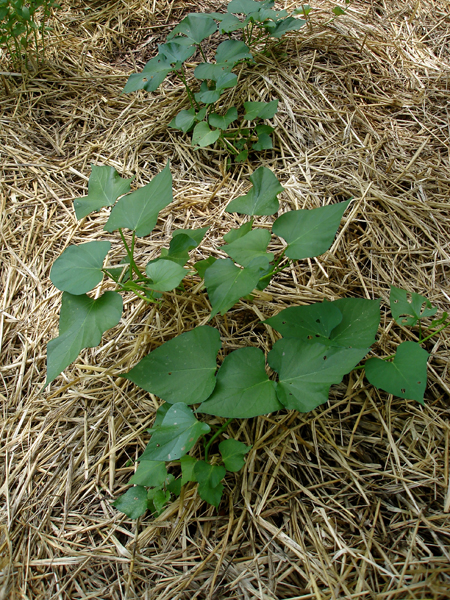 New ground (land cultivated the first year) made fine corn; wheat, oats, potatoes, pumpkins, and watermelons grew to perfection, cotton but little planted.
Horses needed no feed unless worked. Cattle wintered well, their owners drove great herds to market and kept the people supplied with money. Hogs kept fat in the woods and the supply of meat bountiful.
Game was plentiful; sometimes as many as 15 or 20 deer could be seen herded together; a large drove of wild turkeys was a common thing; squirrels (gray and fox) opossums and rabbits were numerous; wild ducks, pigeons and black birds came in flocks and wintered here.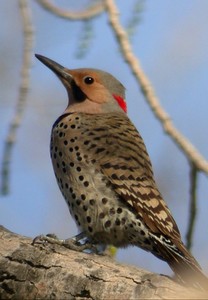 Fish of all kinds, sizes, and qualities filled the creeks and rivers, and could be seen 8 and 10 feet deep swimming and darting about; and last, the little bee, with its rich deposits stored away in mountain oak and pine, though plentiful, hard to find.
With all these good things to eat and enjoy, the pioneers had the wolf, cat, fox, opossum, mink, owl, hawk, as well as the cruel revengeful Indians and dishonest, treacherous white man to watch. What thought can interest you more than that to read about the Red man's home and the White man's Eden, and as it comes from the hand of God?
1JAMES MILES KILLIAN GUINN, author of this history of Randolph County, published in the Randolph Toiler, Wedowee,. Alabama, in 1896, the third son of James W. and Catharine Ann (Dobson) Guinn, was born November 5, 1835, at Franklin, Macon County, N.C., and died at Langdale, Alabama, June 8, 1903 and is buried at Wedowee. He was educated in the common schools and in 1858 removed to Texas but returned to Alabama and volunteered for service in the Confederate Army and was mustered into service at Montgomery, July 28, 1861. He arrived at Richmond, Va., a few days later and was made Lieutenant of Company K, 13th Alabama Volunteers and afterwards promoted to Captain. The Colonel of the Regiment was Birket D. Fry, a Californian, who was at the time living in Tallassee, Ala., holding a position with the Tallassee Mills. Mr. Guinn's regiment was in A. P. Hill's Division under Stonewall Jackson. He lost his left arm at Cold Harbor in the seven days fight. He was at Chancellorsville, in the Wilderness Battle and at the seige of Yorktown. He married first Emily F. Burton, at Wedowee, Ala., February 27, 1862, and three children were born of that union, Emily, Katy and Robert. His wife died November 6, 1865, at Alto, Texas. The next year he returned to Alabama and on February 21, 1869, married at Wedowee, Mary F. Foster, daughter of Byrd Culbertson. This wife died August 1, 1907. Mr. Guinn was a farmer, owned and edited the Enterprise Publisher, Wedowee, from 1873 until 1875. He was County Superintendent of Education between 1873 and 1879; was in the mercantile business in Roanoke, 1879 until 1883 and was U. S. Storekeeper and Guager under Cleveland's first administration.
SOURCE
Alabama Historical Quarterly, Vol. 04, No. 03, Fall Issue 1942.
FreeHearts: 2nd edition A Novel of Colonial America
Col. John Washington (ancestor of President George Washington), Randall Revell, Tom Cottingham, Edmund Beauchamp ward off Indian attacks and conquer the wilds of Maryland's Eastern shore in 17th century colonial America in this historical novel, inspired by true events.