The Mountain Stops Here
by
Shannon Hollon
Many folks in the hamlet of McCalla Alabama don't know that the Appalachian mountains ends in their backyard. The oldest mountains in the United States of America(480 million years) starts in Newfoundland and 1600 miles later ends in McCalla. Before erosion they were higher than the Alps or Rockies.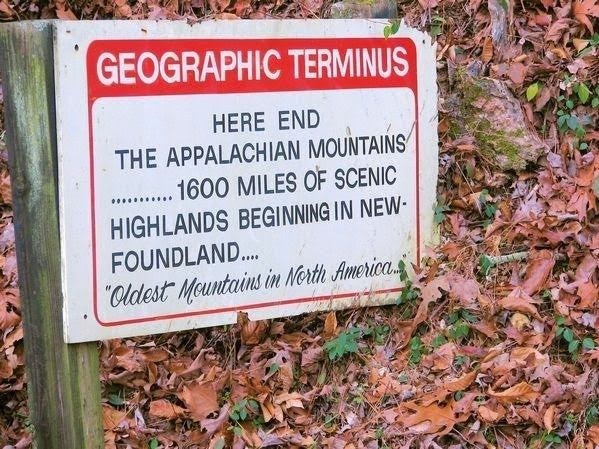 Geographic Terminus (Tannehill Historical State Park)
This range that stretches from Birmingham to McCalla had another oddity it is one of the few places in the world where all the main ingredients(iron ore,coal, limestone) for iron and steel making can be found in some places less than 3 miles from each other.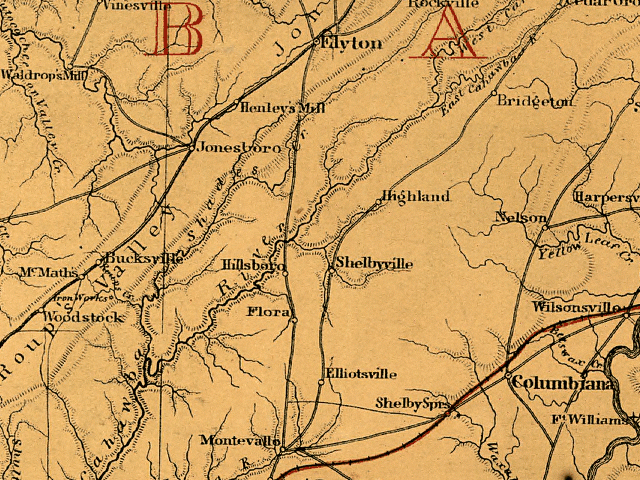 Map from 1865 of Roupes Valley
The highland range called Red Mountain(due to iron ore content) Rock Mountain and Shades Mountain are sandwiched in between the Cahaba and Warrior Coal fields which created Jones and Roupes Valley that was settled in 1816 and soon became the birthplace of the iron and steel industry of the South.
Filled with drama, suspense, humor, and romance, DISCORDANCE continues the family saga from the Tapestry of Love series with the children of Mary Dixon who married Thomas Cottingham. Discordance: The Cottinghams (Volume 1)

is a

novel inspired by the experiences of the Cottingham family who immigrated from the Eastern Shore of Virginia to Alabama.