Job Cannon was born August 5, 1766, in Chester Co., Pennsylvania. His parents were believed to be John (February 16, 1727, SC – d. Jan 19, 1794, NC) and Martha (Alexander) (b. ca. 1733 – d. Oct 8, 1799) Cannon.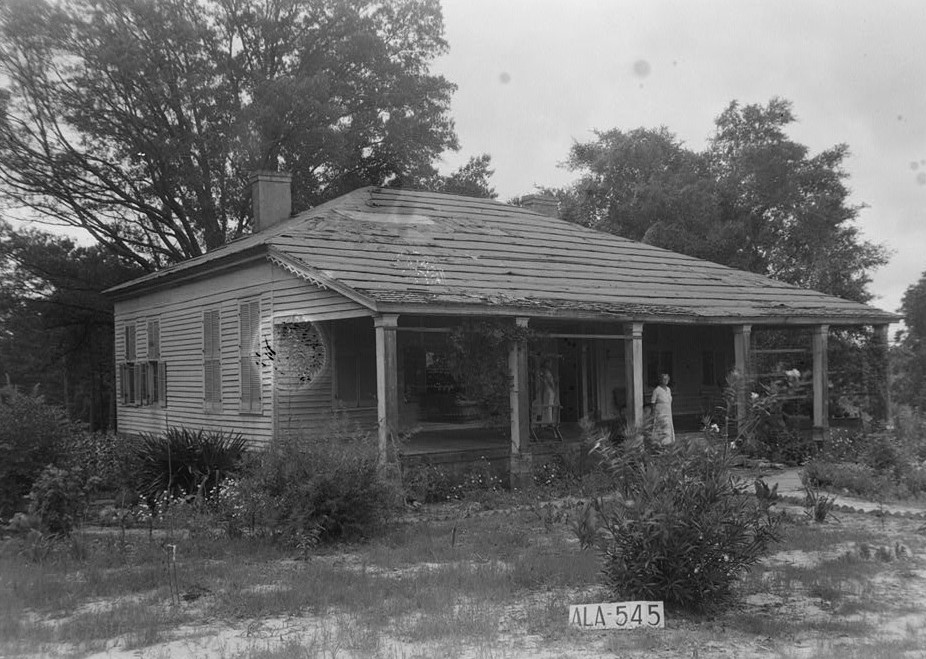 The Birds' Nest, U.S. Route 43, Vilula, Perry County, AL (Library of Congress)
Job Cannon married Margaret Irwin around 1791. They had seven known children. Job passed away July 21, 1842, in Charlotte, Mecklenburg County, North Carolina. His wife, Margaret, was in Perry County, Alabama by 1850 and living next door to her son Malcolm. She passed away Oct 16, 1860, in Perry County, Alabama. Some of their children moved to Georgia and Florida.
Browse the FREE SAMPLE pages (which includes a brief descendant outline in the first pages) on Amazon to see if this is your family line.
Descendant surnames include: ABBOT, ALEXANDER, BAKER, BECKWORTH, BENSON, BOYD, BROWN, BROWNING, COLLINS, CRAWFORD, GRIFFEN, HANNON, HENRY, HOPKINS, MILLER, MOORE, MORELAND, MORLAND, ROACH, SANFORD, TUCKER, WILBURN, WOODALL
REVIEW: 
This book helped me in my Cannon family research. It filled in several gaps, but of course, it added a few new questions. Such is genealogy.
Some Southern Descendants of JOB CANNON (1766-1842)