This excerpt is a transcribed history of the Swift Creek area of Autauga County in the History of Autauga County, Alabama was written around 1886 by Shadrack Mims 
In 1886, the land lying between these two streams in Autauga County was thin pine land which was not noticed in the early settlement of the Autauga County, except for the sake of the pine timber which was used not only in the surrounding County, but was waggoned over to Lowndes, as that County was scarce of pine timber. A great deal of it was rafted down the river to different points between there and Mobile. In the course of time, however, this land was pretty thickly settled up and the land though poor was found to produce both corn and cotton.
Swift Creek, Autauga County, Alabama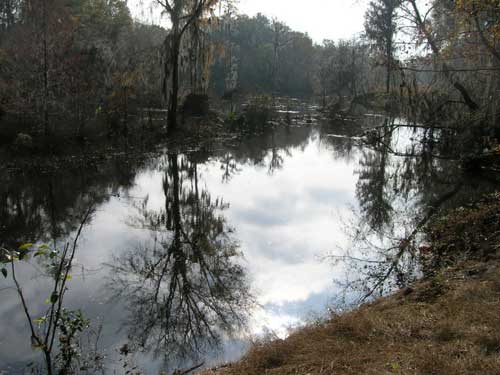 William N. Thompson had a saw and grist mill
"The first settlers on these creeks as I cannot recollect the changes made since I moved away from that section to Prattville in 1846. On Swift Creek William N. Thompson had a saw and grist mill at the place where Autaugaville now stands. (This was in 1820). He also had a store. Capt. Thompson was an Englishman by birth, but married an American lady."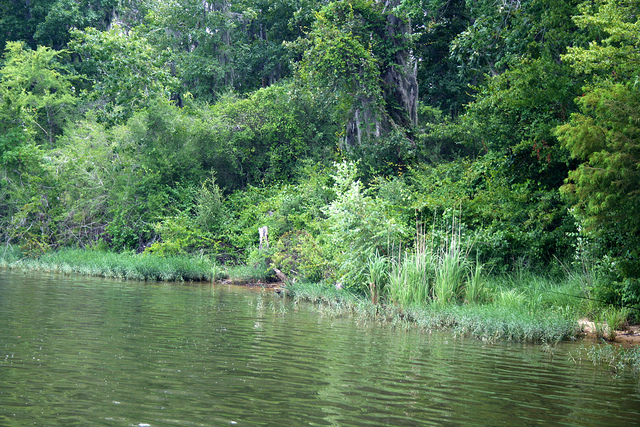 "He was a man of indomitable energy and perseverance, no man ever persevered through a long life under greater physical disabilities than did Capt. Thompson. His disease was dyspepsia in its most aggravated form. No man who ever knew Capt. Thompson and had dealings with him could say otherwise of him than that he was an honest man in his business transactions. He finally abandoned his business in this place and moved to Independence and there merchandised for several years."
Washington was first county seat
The first county seat of Autauga County was in the town of Washington. For a time Washington rivaled Montgomery politically, socially and industrially. Its population was also greater. In 1830 the county seat was moved to a more central location at Kingston and the town of Washington dwindled until it was completely deserted in the late 1830s.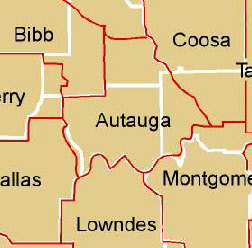 When the Court House was moved from Washington to Kingston, Thompson moved to that place and built a tavern, kept public house and a store, remaining here till he raised his family. At one time he occupied the position of Clerk of the County Court. Most or all of his family of children remained citizens of the County and held honorable places in society. Capt. Thompson died at an advanced age and was buried in Kingston.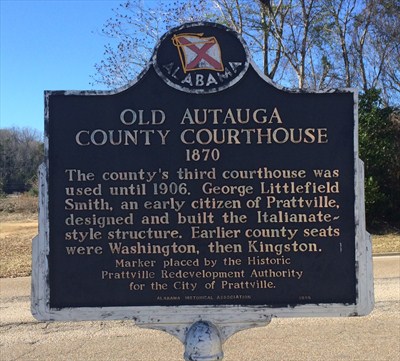 Zephaniah Hicks owned a saw mill built by Seaborn Mims on Whitewater. Mr. Hicks kept this mill until his death and made money in the business.
Robert Motley lived above the mill
Above this mill was one built by Robert Motley, Sr., whose name was mentioned in the early part of the history. He soon died, as he was an old man and afflicted with the palsy when he moved here. His two sons, Robert and B. Motley, lived in the same neighborhood with him and were engaged in farming. They cultivated thin uplands but both succeeded well. Robert lived three miles east of
Independence and Ben lived near Autauga Creek, which place he afterwards sold to L. M. Whetstone and moved to Macon County.
Autauga Creek (Locust Fork Journal News)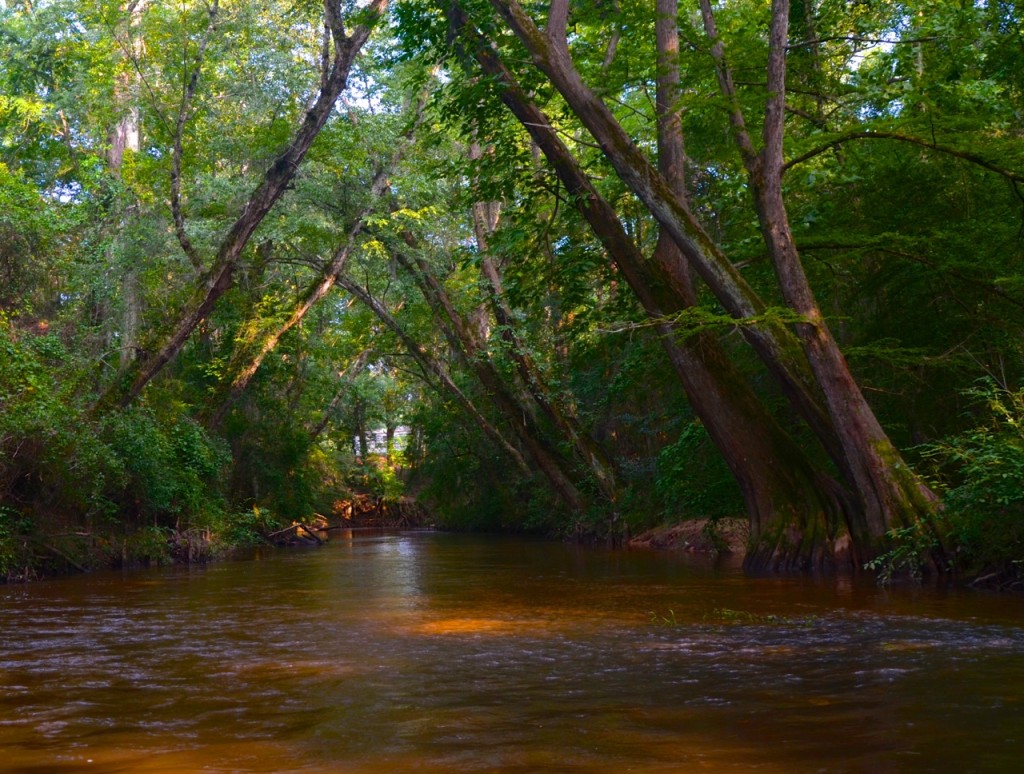 He left a large family and I think William M. Motley, who was a minister of the M. E .Church South and a man of sterling worth and piety. "One of his sons. Robert Motley, Jr., died on his place near Independence, leaving one son who still living in the County. I do not remember how many daughters he had, nor whom they married.
A daughter married James Jackson
A daughter of Robert Motley, Sr., was married to James Jackson, who first settled above Independence. There were several saw mills above Motley's, built by sons of George Deramus, who were successful in. the lumber business. "I think there were four brothers of the old stock, of the Deramus family, Jacob, George, Charles, and another whose name I fail to recall." They came from South Carolina, were all steady, industrious citizens and all settled on this little creek where they milled and farmed.
There were a goodly number of the Rawlinson family who settled on the east side of Whitewater; an old man and several sons. They were poor men, but highly respectable, honest, industrious, men. "The father of this family was, I think, a wheelwright by trade: and his sons wagon makers and remarkable for faithfulness in their work. The first wagon I ever owned was made by one of these men and a better job was never done. I think those of the family still alive are living on Whitewater now. This family also was from South Carolina."
James Gorman married a widow
If you follow Swift Creek up stream on the east side to Independence, there lived an Irishman by the name of James H. Gorman settled a place one mile above Thompson's mill. He married a widow Powell, who had one son by her first husband. "This son, Oliver, became wealthy; he first settled between the two Mulberry's and afterward moved to Lowndes and I think died there."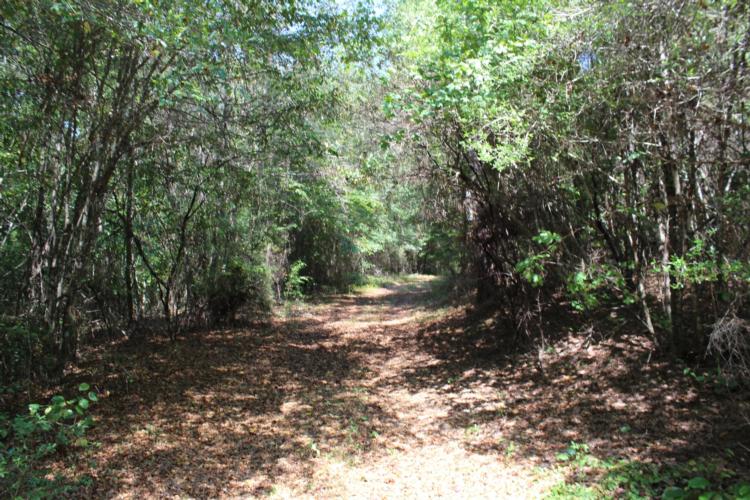 "Gorman, like most Irishmen was witty and smart—he was always busy at something, but never succeeded at anything. He did not devote himself much to farming, but most of the time held some such position as Constable and discharges his duties faithfully and honestly. He made a support for his family and that was about all."
Lewis C. Davis was known as Clubaxe Davis
His place was, afterward owned by Lewis C. Davis, a son of Jesse C. Davis. "Jesse was a son of the Lewis C. Davis so universally known in the South as "Clubaxe" Davis—a Hardshell Baptist of the old type from Georgia. I might as well take up the history of this most eccentric man, as I was intimately acquainted with him and all his family. They form a very important part in the history of Alabama.
The original head of the family was a man of considerable property and settled himself very advantageously on a place adjoining that now occupied by Mims Howard. He was married twice and the children by his first wife were two sons and two daughters.: One of his daughters married a Mr. Sillman and after his death was married a second time to Mr. James Hicks—known as "farmer James. Hicks" to distinguish him from another man of the same name who was not a farmer.
James Hicks settled on Swift Creek just above James. H. Gorman, and was a good farmer; the only child of his that I know of was a son, who lives now perhaps on the very same place, a highly respected man and noted for being the best farmer in his neighborhood.
Near Marbury, Autauga County, Alabama (LandsofAmerica)
Another daughter of L. C. Davis married Timothy C. Dunaway, who moved out west with his son-in-law, Lewis Murph. One of L. C. Davis's sons was Anderson B. Davis, who did not succeed well in this County, but moved to Perry where he did better.
Rhyming John was a son of John A. Davis
Another son, John A. Davis, was a blacksmith by trade and was known as "Rhyming John", I think he died in this County. L. C. Davis's two sons by his last marriage, Aleck P., and Jesse C. were of much higher type and better finish and did well. J. C. Davis married a Mrs. Sims, a sister of Dr. James Mitchell. By this marriage there was one son, Lewis C. Davis who married the youngest daughter of Seaborn Mims. This lady lived in Nashville and was the wife of a Mr. Newsom who is connected with the Southern Methodist Publishing House. L. C. Davis, alias, "Clubaxe Davis", had two quite handsome daughters by his last marriage, one of whom married a Miles; the other, D. Lamar.
Southern Methodist Publishing Company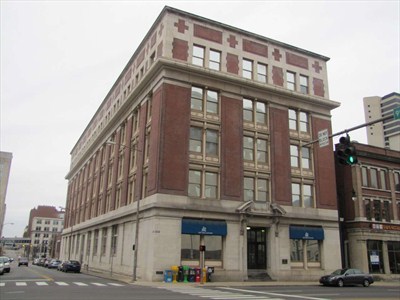 Both men were highly respected. "As to the old man Davis, he was a Baptist and nothing but a Baptist, you might as well have tried to split the gnarled oak as to change the religious opinion of "Clubaxe Davis". He was intensely anti-missionary, opposed to Sunday schools and all other institutions except that of preaching from the pulpit.
Rev. M. Randall was from North Carolina
I remember there was a Rev. M. Randall from North Carolina who came to look after the interest of the Baptist Church in this then new County. "He was a highly accomplished and eloquent minister, full of the missionary fire. He found out that he could not gain access to the Hardshells, they closed their pulpits to him, and the only way he could preach to his Baptist membership was through the courtesy of the other denominations in extending to him the use of their pulpits. His visits, however, were useful to that church.
There is not a vestige remaining of the old Ironsides and there has been a wonderful improvement in that church. Mr. Davis in point of zeal and hard common sense was above the average of Hardshell preachers. He, however, was very eccentric and with all very rough in his language."
"To give a specimen of his manner of reproving his church, I will relate an incident which took place at one of his churches located at Vernon and there were two or three wealthy members. In commenting upon the verse which speaks of Peter's letting down his hook and drawing up a fish with a piece of silver in his gills; the old man said Peter had better luck than he had for all the fish he caught must be tadpoles that had no gills, for he had never received a penny from any of them—this was a hard thrust, but was no doubt true.
I mention this to show what sort of material our State had as to its religious instructions from a Baptist standpoint." I have given the family more space than any other, because it was a large family of the Baptist order. In tracing the intermarriages of this family with others, there are but two instances in which they mixed with other denominations and in both these instances the grandchildren; one, a son, the other a daughter, were made Methodists.
SOURCE
History of Autauga County, Alabama written around 1886 by Shadrack Mims