Click http://www.alabamapioneers.com/honor-your-ancestor-on-alab…/to see how to honor your ancestor as a Notable Alabama Pioneer
Happy Birthday!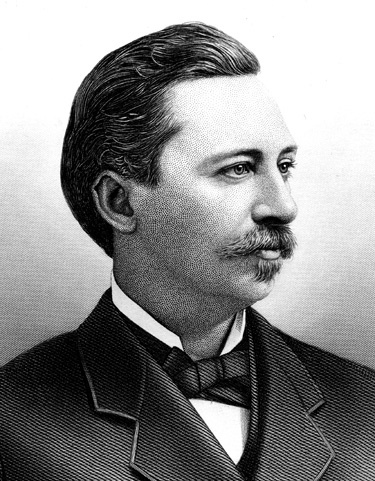 HENRY MARTYN CALDWELL
BIOGRAPHY and GENEALOGY
(1836 – 1895)
Butler and Jefferson County, Alabama
Henry Martyn Caldwell was born September 5, 1836, in Greenville, Butler County, Alabama, the son of John Caruthers and Elizabeth (Black) Caldwell of North Carolina and South Carolina respectively. He attended school in Greenville, Alabama and then traveled to the University of Pennsylvania to study medicine. After graduating, he returned to Greenville to practice his profession.
Dr. Caldwell served in the 33rd Alabama Infantry as a surgeon throughout the Civil War. When the war was over, he returned to Greenville where he practiced medicine with his brother-in-law, Willis Milner. He also started a sawmill business in Greenville. In 1870, he invested his earnings in the Elyton Land Company which later resulted in the city of Birmingham.
When Colonel James Powell resigned as president of the Elyton Land Company, Caldwell was named to assume the office and held that position until his death. He also founded the Birmingham Trust and Savings Company and help found the 1st Presbyterian Church in Birmingham. He was a member of the Order of Free and Accepted Masons.
At the time he took over, there was practically no salary and the company was almost defunct.
Dr. Caldwell built a hotel in Birmingham in the 1880s and was a director of the First National Bank of Birmingham, of the Williamson Iron Company, and of the Birmingham Iron Works.
He married in early life, had two sons who were active in business in Birmingham. He lived in a central part of the city of Birmingham and walked to his office after an early breakfast every day.
He died August 7, 1895, in Birmingham, Jefferson County, Alabama and is buried in Oak Hill Cemetery, north of the city of Birmingham which is the oldest city in Birmingham.
SOURCES
BhamWiki
Birmingham Public Library
Wikipedia.com
Jefferson County and Birmingham, Alabama: Historical and Biographical, 1887 By John Witherspoon DuBose