Click http://www.alabamapioneers.com/honor-your-ancestor-on-alab…/to see how to honor your ancestor as a Notable Alabama Pioneer
THOMAS BRADFORD
REVOLUTIONARY WAR SOLDIER
(b. ca. 1757 SC d. March 15, 1830, Clarke Co., AL)
Clarke County, Alabama
"Not many miles north of Amity church, on this same Choctaw line, stands the grave and memorial stone of another Revolutionary soldier -Thomas Bradford.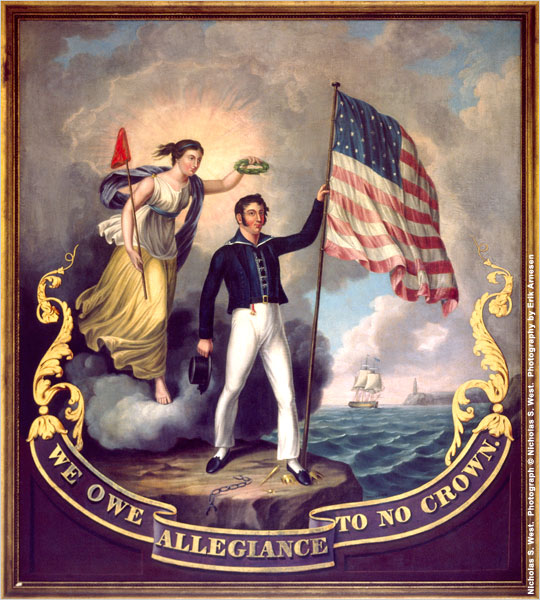 A slight enclosure surrounds this lone burial spot, and the headstone, with its few simple words, reminds every passer-by of man's mortality, and also that the dust is sleeping there of one of the soldiers of '76, the Immortal Band of whom a South Carolina patriot, and eloquent Christian lawyer, asks the touching, the thrilling question, 'Shall they meet again in the amaranthine bowers of spotless purity, of perfect bliss, of eternal glory?' Also is said to read "Here lies Thomas Bradford, an old Revolutionary Soldier, as I am now so you must be prepared for death and follow me. Thomas Bradford had two sons, Brasil and Nathan."
Thomas Bradford was born ca. 1757 in South Carolina the son of Thomas Bradford(b. 1734 in Charles City, VA and died in Hancock Co., GA)
He was listed as a Revolutionary soldier from South Carolina. Thomas Bradford married Mary Polly Hargraves (b. Jan 15, 1758 – Apr 26, 1847) and died in Clarke Co., Alabama March 15, 1830. The earliest land transaction located for Thomas Bradford was on July 8, 1819, the year Alabama became a state. Thomas married Mary Polly Hargraves August 12, 1782, in Granville County, North Carolina. She was born about 1760 in Granville, N.C.
Thomas Bradford and Mary Polly (Hargraves) Bradford had the following known children:
Allice Bradford b. 1789 – 1853) Clarke County, Alabama – married James Savage, Sr. May 9, 1805, in Georgia and died between Sept 13- Nov. 10, 1824, in Clarke County, Alabama.
Brasil Ransom Bradford (b. Feb. 5, 1794, in Anderson, SC and died Dec. 17, 1884, in Linden, Marengo County, Alabama) He is buried in the (Octagon) Bradford Cemetery. He married three times; the first wife is unknown but 2nd was Ann C. Hosea, daughter of T. L. Hosea of Shiloh on Jan 25, 1835, Ann died Dec. 18, 1839; and 3rd Telitha Deaton.
Thomas Madison Bradford b. ca. 1798 in South Carolina d. about 1885 in Habersham Co., Georgia. He married 1st Jane Reid Lewis on November 14, 1820, in Baldwin Co., Ga She died Jan 28, 1822, in Milledgeville, GA; he married 2nd Mary L. Bruen on Nov. 24, 1834, in Clarke County, Alabama; He married for a 3rd time Caroline (b. 1827 – ca. Bef. 1885)
Mary Bradford b. ca. 1796 in Georgia d. after Oct. 1876 married Andrew Deaton Nov. 14, 1819, in Clarke County, Alabama.
Nathaniel Thomas Bradford (b. Dec. 24, 1802, in Clarke County, Alabama d. August 23, 1875) He is buried in Old Salem Cemetery in Clarke County, Alabama. He married 1st Mariah Blackwell; 2nd Sarah Edwards Drury; (Dec. 11, 1815 – Arp 24, 1860) 3rd Elizabeth Clarke; 4th Mary Scott
SOURCES
Rev, T, G, Ball's Clarke County, Alabama, p. 47
Find A Grave.com Memorial # 29626392 # 23717099 # 23717098 # 59344055 # 59345668 # 59345814