This video from 1937 reveals how much Birmingham has changed.
Police Department had a band in 1930
Birmingham, Alabama Police Department had a large band in 1930.  The Birmingham Police Department Band members are posed on top of, inside and around their bus parked in front of Temple Beth-El at 2131 Highland Avenue. Perhaps some members are still living. It would be great if we could identify the members and connected to the photograph.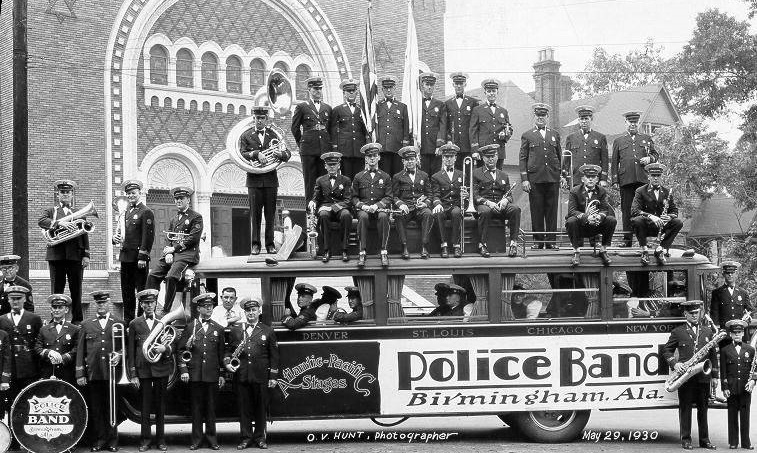 The photograph above was taken of the band by Oscar V. Hunt, Birmingham's first commercial photographers on May 29, 1930. (Birmingham Public Library Oscar V. Hunt holdings).
is a collection of lost and forgotten stories of the first surveyors, traders, and early settlements of what would become the future state of Alabama.
Read about:
A Russian princess settling in early Alabama
How the early settlers traveled to Alabama and the risks they took
A ruse that saved immigrants lives while traveling through Native American Territory
Alliances formed with the Native Americans
How an independent republic, separate from the United States was almost formed in Alabama