A delicate paper revealed the truth
by
Lawanna McLeod Walthall
Throughout our McLeod family history, we were told that our Grandfather that came from Scotland thought his wife went back to Ireland and was dying. He supposedly took his horse and buggy to the train station and was hit by a train. The only true fact is he was in deed hit by a train. While looking in the basement of the courthouse in Greenville, Butler County, Alabama, I came across an old newspaper. Going through the delicate pages that made March of 1881 come to life, I found an article that mention's my grandfather, Angus McLeod.
Greenville, Butler County, Alabama courthouse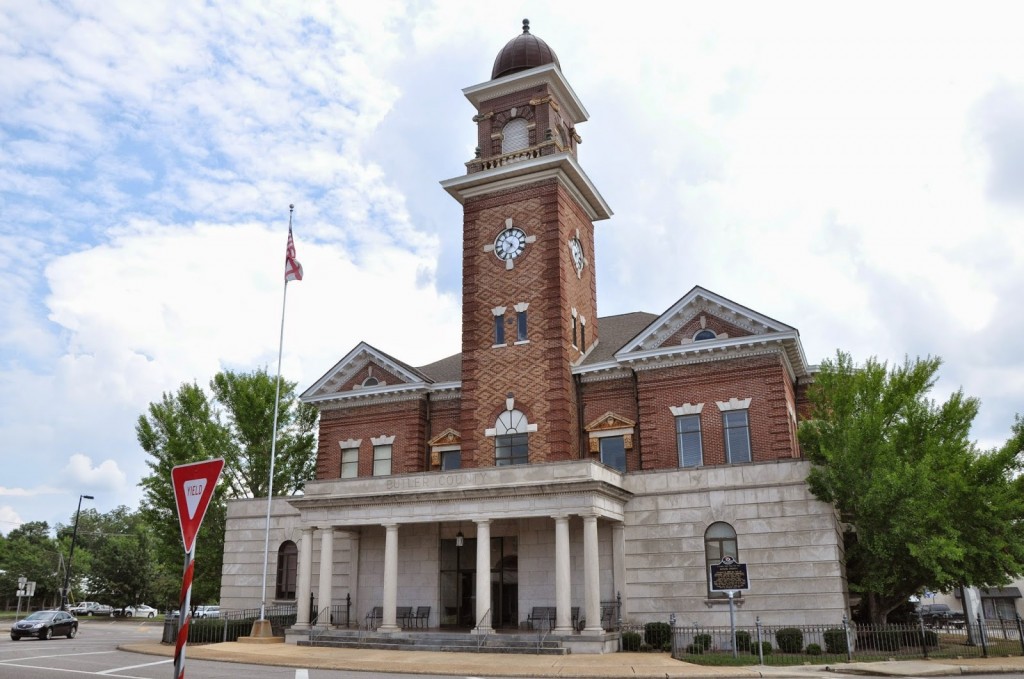 I became angry and sad
As I read this article, I became sad and angry for what it had said about my grandfather. I became sad because he was hit by a train in Greenville, AL and he was left there at the depot and died because of the injuries. The article said Mr. McLeod said he was a doctor; the writer of the article added his opinion that he doubt that Mr. McLeod has even seen the inside of a college. I can prove them wrong. I have a copy of transcripts proving that my grandfather went to the University of Edinburgh, Scotland studying medicine.
I am glad now that I found this piece of history and able to share with my McLeod "cousins". I now am hoping that I can find where he is buried.
Start researching your family genealogy research in minutes! This Ebook has simple instructions on where to start. Download WHERE DO I START? Hints and Tips for Beginning Genealogists with On-line resources to your computer immediately with the FREE APP below and begin your research today!