"In the early 1800's, Andrew Jackson's soldiers became the area's first settlers after their victory at Horseshoe Bend. In 1861, residents from the community volunteered for the Jefferson Warriors during the Civil War."
Palmerdale is an unincorporated community in Jefferson County, Alabama, United States that traces its history back to the Great Depression in the United States. Most of the community falls within the city limits of Pinson, Alabama.
Type of house which was replaced by new well-built farmsteads of Palmerdale, Alabama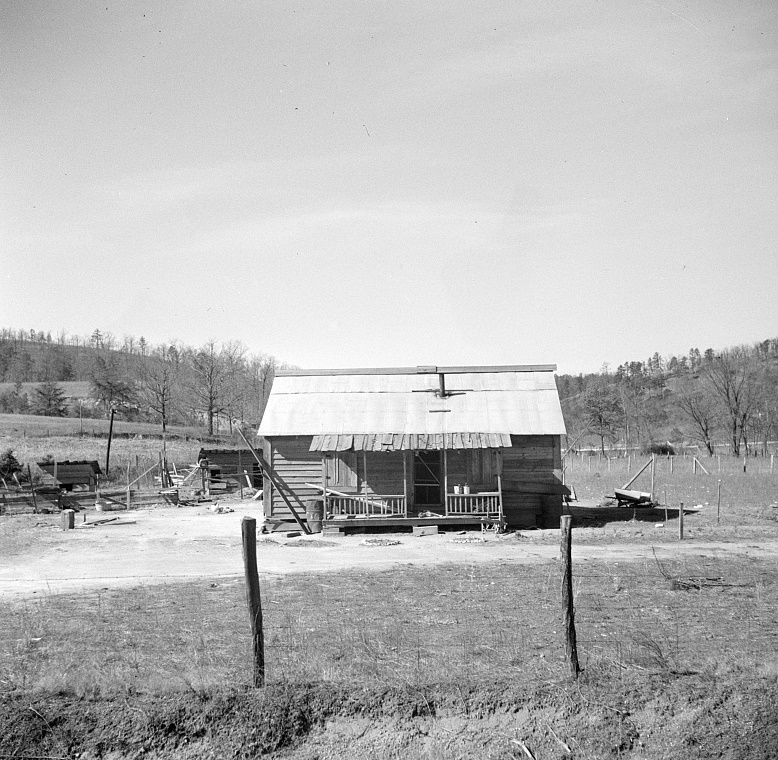 The Palmerdale community was created as part of President Roosevelts New Deal Resettlement programs and was established to bring impoverished people out of urban areas, setting them up with small farms in nearby rural areas. It lies in a beautiful valley, surrounded by high hills and mountains which in the fall of the year are aglow with colors.
Parmerdale Five-room house and family at the Palmerdale Homesteads near Birmingham, Alabama 1936 photographed by Walker Evans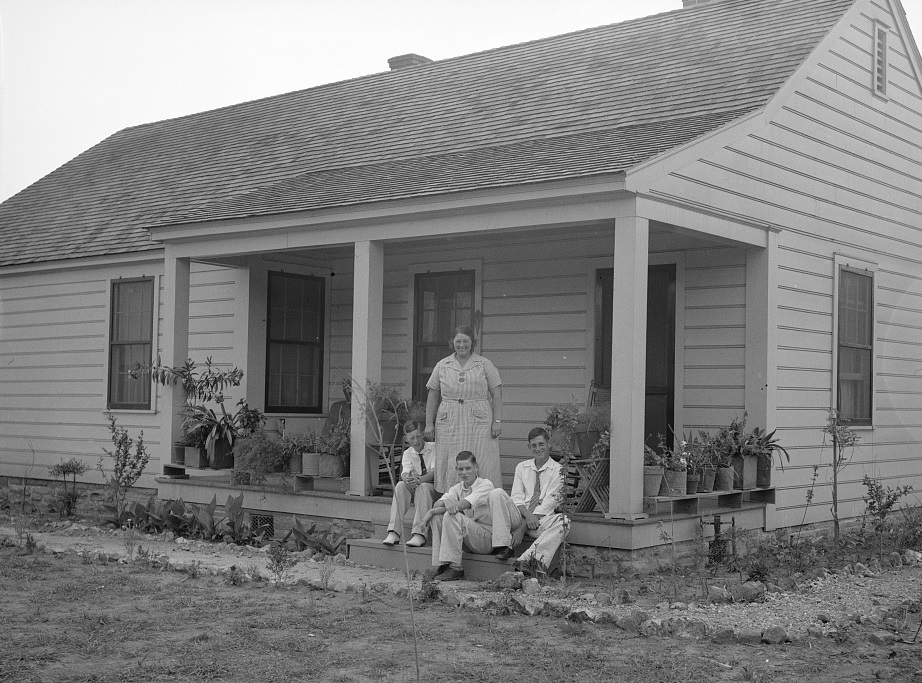 In 2006, the Alabama Butterbean Festival was started as a means to raise money for the renovation of the Palmerdale School which had been built in 1937. The school is now the community center. There is a humorous story of how the festival was named from the Alabama Butterbean Festival website.
Old Schoolhouse in 1936 – This building was replaced by a new schoolhouse in 1937.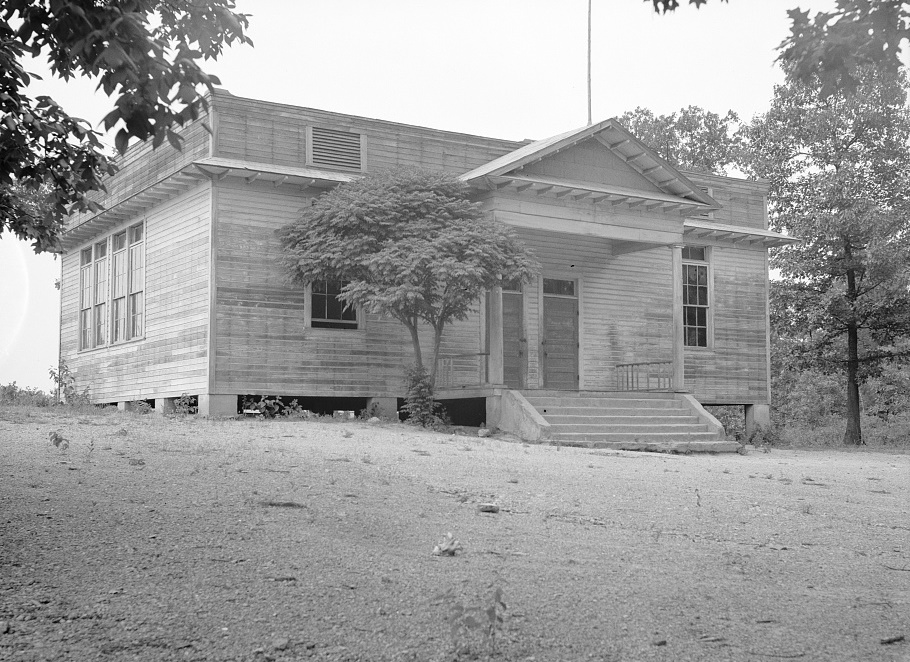 It is said that "when the committee was starting to work on the festival, they could not come up with a name. The meeting was running late and one of the members made the comment that they needed to hurry because his wife had butterbeans and cornbread waiting at home. So that is where the name came from."
In 2010, the Festival won the Guinness World Record for the largest pot of baked beans, which totaled 1,010.65 gallons. The festival takes place along Main Street in downtown Pinson.
SOURCES
Bham Wiki
Wikipedia
Library of Congress (photographs)
WHERE DO I START? Hints and Tips for Beginning Genealogists with On-line resources