Can you believe it took until 1953 for Alabama to ratify woman's right to vote?
Women's Equality Day is a day proclaimed each year by the United States President to commemorate the granting of the vote to women throughout the United States. In the United States, women were granted the right to vote on August 26, 1920, when the 19th Amendment to the United States was certified as law.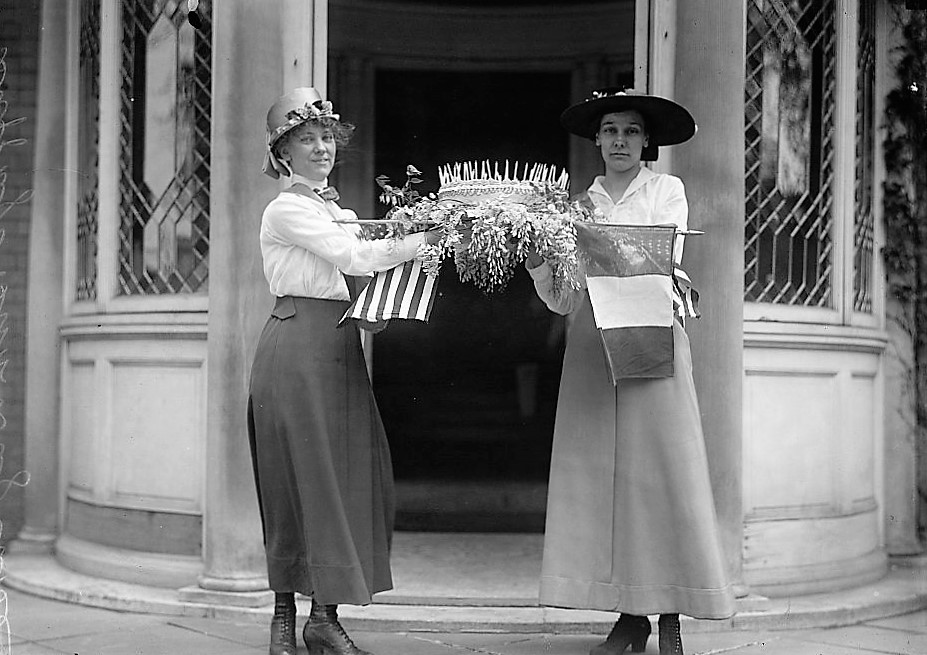 Women's suffrage birthday cake  – Harris and Ewing photographers (Library of Congress)
19th Amendment final ratification in Tennessee
On August 18, 1920, the 19th amendment which prohibited any United States citizen from being denied the right to vote on the basis of sex received its final ratification when Tennessee approved the Amendment. The 19th Amendment became law of the land, but it took until Sept. 9, 1953, for the Alabama legislature to get around to ratifying the women's suffrage amendment.
Foreign countries had women's suffrage earlier than the United States
Foreign countries or divisions of countries in which women already had suffrage were: Isle of Man, granted 1881; New Zealand, 1893; Australia, 1902; Finland, 1906; Norway, 1907; Iceland, 1913; Denmark, 1915; Russia, 1917; Canada, Austria, England, Germany, Hungary, Ireland, Poland, Scotland, and Wales, 1918; Holland and Sweden, 1919.
Abigail Adams fought for the right to vote before the Revolutionary War
When the 19th Amendment Constitutional Amendment was passed In June 1919, the New York Times reported,  "Today's victory for suffrage ends a fight that really dates from the American Revolution. Women voted under several of the Colonial Governments. During the Revolution, women demanded to be included in the Government. Abigail Adams wrote her husband, John Adams, "If women are not represented in this new republic there will be another revolution."
Many Alabama fought hard for the right to vote
The right to vote for women had been a hard-fought victory.  It is startling to discover a serious proposal advocating that the right to vote be extended to women during the Reconstruction years. As early as 1867, Sarah Wiggins made the proposal that the women in Alabama should have the right to vote.1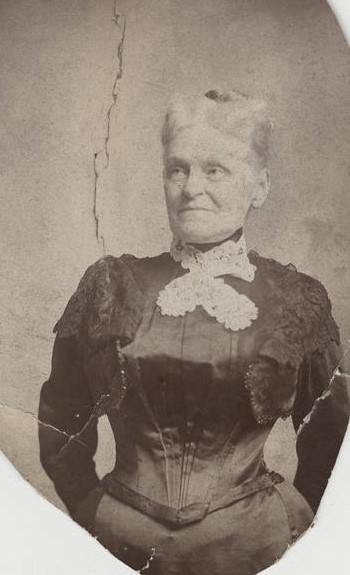 Frances Griffin of Verbena, Alabama was a leader of the temperance and women's suffrage movements in the state (Alabama Department of Archives and History)
The first woman's club for voting rights had been formed in 1892 in Decatur with Ellen Hildreth leading the way. Frances Griffin helped the women of Verbena to organize in 1892. Calera, Gadsden, and Tuskegee next formed statewide suffrage organizations. In Huntsville one of the most respected women in Alabama, Virginia Clay-Clopton, served as president of the local suffrage club. Sensing the bigger picture, Mrs. Hildreth formed a statewide organization that aligned with the National American Woman Suffrage Association.
Disappointment in 1901
After a 1901 Constitutional Convention disappointment, the suffrage movement barely survived in Alabama. Nevertheless, by 1910, the Selma Suffrage Association was organized with Miss Mary Partridge serving as president. Soon, a new generation of suffragettes offered fresh life to the movement, particularly in Birmingham. Mrs. W. L. Murdoch, Mrs. Solon Ruffner Jacobs, and Mrs. Oscar R. Hundley led the way as a state association was formed. Part of their plans called for missionary work in other parts of the state, and Miss Partridge made the first effort to form a political club in Montgomery. Annual conventions were held in Selma, Huntsville, Tuscaloosa, Gadsden, and Birmingham.
Pattie Ruffner Jacobs opened suffrage office in Birmingham
Pattie Ruffner Jacobs pursued reform causes and worked to abolish child labor and the convict lease system; she supported the Salvation Army and the Anti-Tuberculosis Association. (Mrs. Jacobs learned her organizational skills early. For instance, she circulated a petition which was eventually signed by 400 local women asking the city commissioners to sponsor a musical performance in city parks.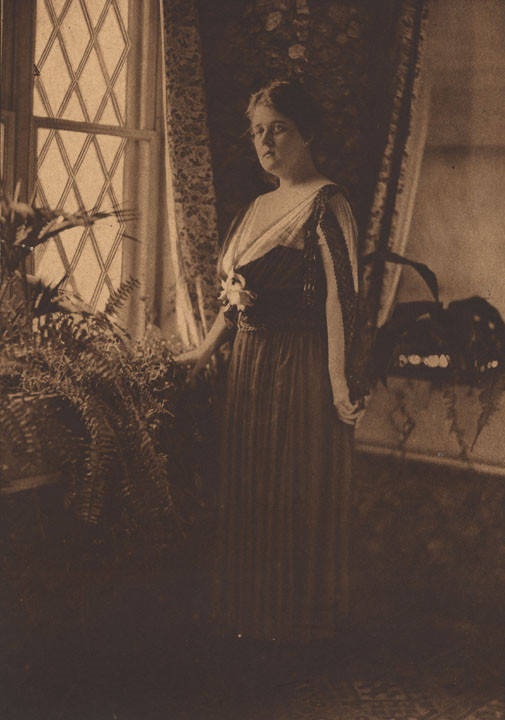 Mrs. Solon Jacobs  (Pattie Rufner 1875-1935) of Birmingham, President of the Alabama Equal Suffrage Association – from the rotogravure of the Birmingham Age-Herald, Sunday, October 10, 1915. Pattie Ruffner Jacobs founded the Birmingham Equal Suffrage Association in 1910 and the Alabama Equal Suffrage Association in 1911 – photographer Stephenson Studio (Alabama Department of Archives and History)
The politicians denied her request. Mrs. Jacobs quickly realized if 400 voters had been on the petition instead of un-enfranchised women, her request would have been treated differently. Thus began her activities for women voting rights.) She worked to open an equal suffrage office in downtown Birmingham where clerks could rest, eat their lunches, use toilets, and read conveniently placed suffrage literature. Mollie Dowd also organized that city's first local of the National Women's Trade Union. Because a great deal of energy was spent by the women in club programs, training members, and raising money, the Birmingham group maintained a downtown office from 1913 to 1919.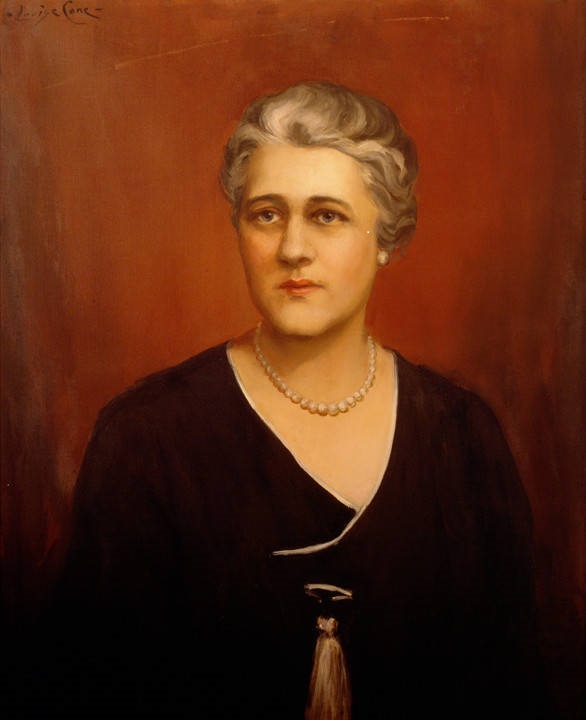 Portrait of Pattie Ruffner Jacobs – founded the Birmingham Equal Suffrage Association in 1910 & the Alabama Equal Suffrage in 1911. Painting is in the museum collection at the Alabama Department of Archives and History by John E. Scott of Montgomery, Alabama
Many activities sponsored by the ladies
The ladies sponsored free public lectures, distributed literature, and sponsored debates and essay contests. At the state and county fairs, wearing gaily-colored yellow sashes to call attention to their cause, they maintained booths and distributed handbills.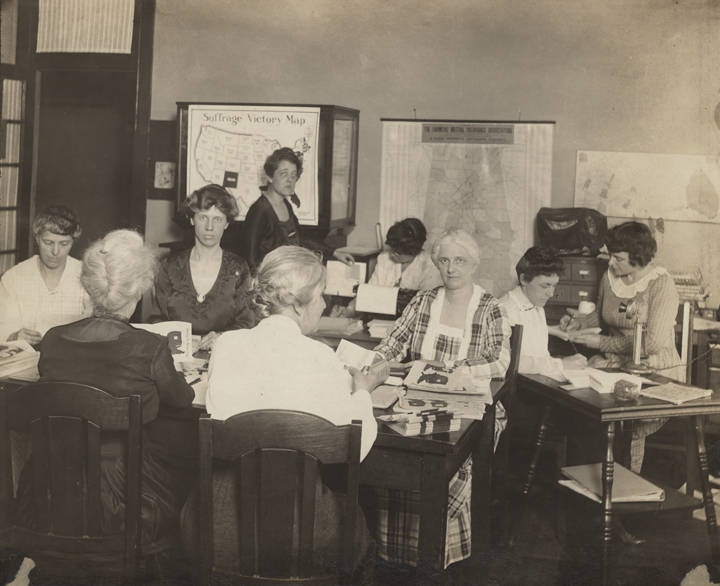 Women working at the state headquarters of the Alabama Equal Suffrage Association in downtown Birmingham, Alabama, during the "Birmingham Ratification Campaign 1919 – Left to right: Mrs. A. J. Bowron, Mrs. C. B. Spencer (back), Mrs. H. E. Pearce, Mrs. Solon Jacobs (standing), Mrs. McMahon (back), Mrs. T. D. Strock, Mrs. J. R. Hornady, Mrs. W. D. Nesbitt, and Mrs. C. M. Spencer (Alabama Department of Archives and History)
They also spent time performing social services and humanitarian works, promoting good public relations for the cause. The ladies persuaded merchants in Birmingham to close their stores on Thursday at noon in the summer and before 10 o'clock on Saturday evenings. Gadsden women established a playground, and in Tuscaloosa, women led story-telling hours for children. In Huntsville, they presented each prisoner in the local jail with Thanksgiving dinner in 1916.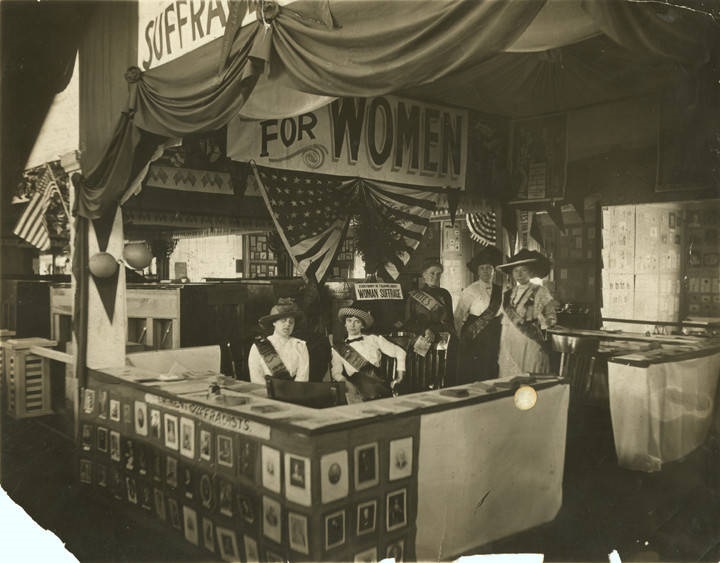 Women's suffrage booth at the state fair, Birmingham Pattie Ruffner Jacobs is seated on the left 1914
1 The Alabama Historical Quarterly, Vol. 32, Nos. 03 & 04, Fall and Winter 1970.  p. 175-185
RELATED STORIES
Ribbon of Love: A Novel of Colonial America (Tapestry of Love) –

 

Inspired by true historical events, Mary and Henry Pattenden flee to America to escape religious persecution – Will a special gift from her parents provide all Mary needs to face life in a new world?
Get the Daily Update from Alabama Pioneers
Don't miss out on Alabama history, get our daily updates in your email.