Randolph's County Seat was changed from Wedowee to McDonald due to this one man
This interesting transcribed article about Randolph County, Alabama town names was written in 1896 for the Randolph Toiler. 
RANDOLPH'S COUNTY SEAT NAME CHANGED FROM WEDOWEE TO MCDONALD
By J. M. K. GUINN1
Written for The Randolph Toiler, Wedowee, 1896
Number Eight
We told you in number seven series that Wedowee had been changed to McDonald on January 1st, 1840. Now we tell you by whom and why it was done.
Francis M. Perryman had inventive genius
There was a keen, shrewd, well-educated young man who had a great deal of curiosity, ambition, and adventure in his make up with plenty of energy and sport which he never allowed to lie dormant. This young man's name was Francis M. Perryman. He held a position which brought him in contact with all classes, and of course, his inventive genius led him to play on the credulity of the curious. His first step was to change High Pine to Roanoke; then Chulafinne, and being successful, he petitioned the Post Master General to change Wedowee to McDonald.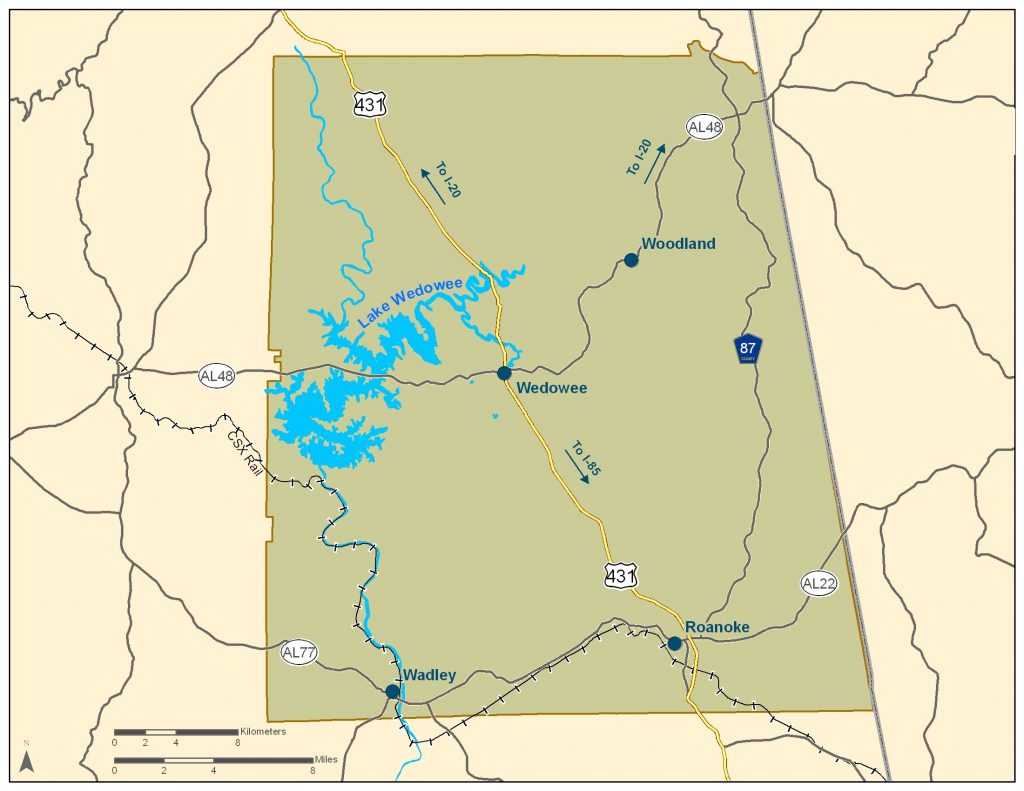 Of course, the citizens were wrathy, but ignorant of the course of relief. They were not up to the ways of petitioning, nor did they know why the names of these post offices had been changed. The joke is too good to keep. Finally, letters to their congressman began to visit Washington and in one was a request to have McDonald changed back to Wedowee. This, of course, lead to the exposure which brought before the people a petition with a large number of names asking and praying for the change.
Everyone was on the petition
Every man, woman, boy and negro that was known to young Frank was on that petition. He had every post office in the county named to suit his own fancy. His first petition was an experiment more through curiosity than anything else. Finding a key to unlock Uncle Sam's post office officials, he utilized it; so you now know why the change in the name of your county seat was made.
We find when Jeff Faulkner entered the office of Judge of County Court, his first official act recognized Wedowee as the name of the county seat, and from that time since it still, goes as Wedowee. It was just four years, and during Judge Andrew Burnham and John D. Bowen's judgeships, McDonald was the name. We drop Wedowee and her courts for a few weeks in order to introduce to you the men who filled the various county offices from her earliest days down to the present.
Judge Archibald Sawyer was an old bachelor
Judge of the County or Orphans Court, Archibald Sawyer, an old bachelor who lived at Sawyers ferry, Oakfuskee, was elected judge by the General Assembly December 18th, 1832, qualified and entered on duty about January 1st, 1833. He was a man of rough frontier or pioneer habits, had a good common business education, honest and upright in his dealings and stood favorable with his people. He was one of the first settlers and had been a soldier in the Indian wars. He was afterward a Colonel in the State Militia and took pride in battalion muster.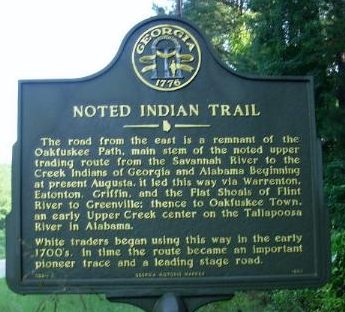 He was generous to a fault and made donations to the Masonic Lodge which bears his name today. His grave can be seen at the Masonic cemetery and was the first interred in honor of its donator. His brother Joe, a bachelor also, lived several years and to his death, afterwards with J. W. Guinn, and died at Homer, Angelina County, Texas, Being only a boy when the judge died, we know but little of his many good deeds and traits of character and will try to get someone more and better acquainted and qualified to furnish us with a fuller publication.
His last official connection with the county judgeship ended December 31st, 1839.
1JAMES MILES KILLIAN GUINN, author of this history of Randolph County, published in the Randolph Toiler, Wedowee,. Alabama, in 1896, the third son of James W. and Catharine Ann (Dobson) Guinn, was born November 5, 1835, at Franklin, Macon County, N.C., and died at Langdale, Alabama, June 8, 1903, and is buried at Wedowee. He was educated in the common schools and in 1858 removed to Texas but returned to Alabama and volunteered for service in the Confederate Army and was mustered into service at Montgomery, July 28, 1861. He arrived at Richmond, Va., a few days later and was made Lieutenant of Company K, 13th Alabama Volunteers and afterward promoted to Captain. The Colonel of the Regiment was Birket D. Fry, a Californian, who was at the time living in Tallassee, Ala., holding a position with the Tallassee Mills. Mr. Guinn's regiment was in A. P. Hill's Division under Stonewall Jackson. He lost his left arm at Cold Harbor in the seven days fight. He was at Chancellorsville, in the Wilderness Battle and at the seige of Yorktown. He married first Emily F. Burton, at Wedowee, Ala., February 27, 1862, and three children were born of that union, Emily, Katy and Robert. His wife died November 6, 1865, at Alto, Texas. The next year he returned to Alabama and on February 21, 1869, married at Wedowee, Mary F. Foster, daughter of Byrd Culbertson. This wife died August 1, 1907. Mr. Guinn was a farmer, owned and edited the Enterprise Publisher, Wedowee, from 1873 until 1875. He was County Superintendent of Education between 1873 and 1879; was in the mercantile business in Roanoke, 1879 until 1883 and was U. S. Storekeeper and Guager under Cleveland's first administration.
SOURCE
Alabama Historical Quarterly, Vol. 04, No. 03, Fall Issue 1942.
includes the following stories
The Yazoo land fraud
Daily life as an Alabama pioneer
The capture and arrest of Vice-president Aaron Burr
The early life of William Barrett Travis, hero of the Alamo
Description of Native Americans of early Alabama including the visit by Tecumseh
Treaties and building the first roads in Alabama.
Get the Daily Update from Alabama Pioneers
Don't miss out on Alabama history, get our daily updates in your email.