CENTRE, CHEROKEE COUNTY, ALABAMA
Centre is the county seat of Cherokee County, on the northeastern bank of the Coosa River, near the center of the county, about 28 miles southwest of Rome, Georgia, and about 25 miles northeast of Gadsden. Old newspapers include the Coosa River News, established in 1878, and the Cherokee Harmonizer, established in 1899, both Democratic weekly newspapers.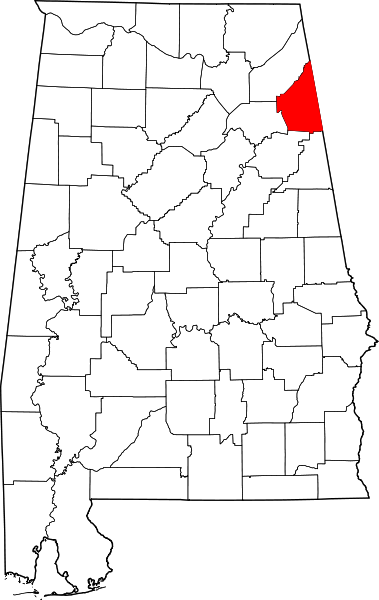 Cherokee County was created on January 9, 1836, and was named for the Cherokee Indians, who ceded the land that now comprises the county to the Federal government by the treaty of New Echota, 1835 Dec. 29.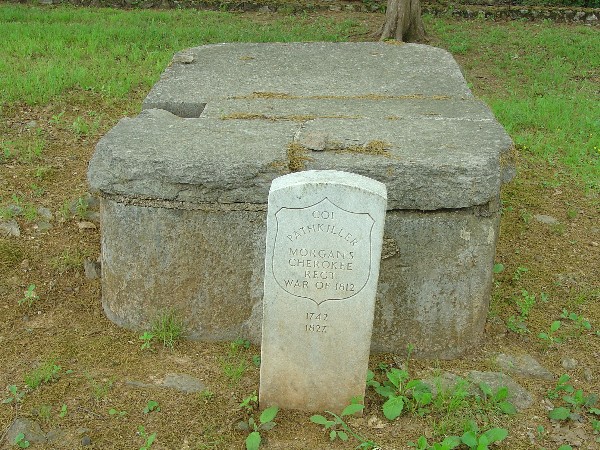 A possible burial site of Pathkiller exists in a cemetery found in the old Cherokee Nation capital of New Echota, Calhoun County, Georgia (Wikipedia)
The famous Cherokee chief Pathkiller lived in Turkeytown near the present day town of Centre. Cherokee County is located in the northeastern portion of the state, in the Appalachian Mountains. In 1836 the newly founded town of Cedar Bluff became the county seat, but in 1884 the county seat was moved to the more centrally located town of Centre.  The name was chosen, and carries the old English spelling, because of this central location in the county.
Early settlers
For the first ten years, the residents of Cherokee County quarreled over the location of a county seat. In 1837, the AL legislature authorized the seat of county government to be established at Cedar Bluff. In 1844 an election was held and the county seat was moved to the town of Centre.
Among the early settlers were the Gen John Garrett and the Tatum, Neely, Reeves and Geer families. Among the prominent citizens were William M. Elliott, Ellis Hale, James A. Reeves, Judge Robert R. Savage, and Chancellor S. K. McSpadden. The first court for Cherokee County was held in the house of Singleton Hughes, the first settler at the town of Centre.
SOURCES
References —Armes, Story of coal and iron in Alabama. (1910); Rev. J. D. Anthony,  Gadsden Times, circa 1875 Polk's Alabama gazetteer, 1888-9, p 257- Alabama Official and Statistical Register, 1915.
ALABAMA FOOTPRINTS Statehood presents the times and conditions they faced in lost & forgotten stories which include:
Who Controlled And Organized The New State of Alabama?
Tuscaloosa Had Three Other Names
Chandelier Falls & Capitol Burns
Alabama Throws Parties For General LaFayette
Francis Scott Key Was Sent to Alabama To Solve Problems