While browsing the Alabama State Archives, I frequently run across some really interesting old photographs of Alabamians with absolutely no information about them. I always thought it was a shame that some family tried to save the photo for posterity by giving it to the Archives, but it is sad that we do not know the names.
Since we have so many readers around the world, I decided to publish a few of the really old ones on the website from time to time and perhaps someone will be able to identify the people in them or at least we can all enjoy looking at them. They provide an interesting glimpse of Alabama's past.
If you have information, please share it in the Reply section below and be sure to identify the photograph (i.e. File #, File #) in your response. You can also click on the link at the top to reach the actual Archives photograph and provide any information you have directly to them.
Alabama Writers Project at Alabama State Archives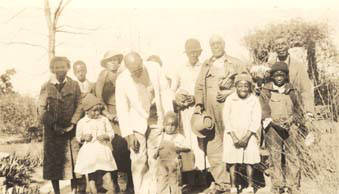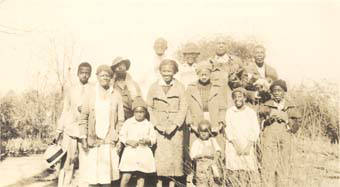 The three interesting photographs from Clayton, Alabama below are from Anna T Jeanes Foundation – Negro Rural School Fund, Inc. at Alabama State Archives taken around 1915 in Clayton, Alabama
UPDATE –  THE THREE PICTURES BELOW HAVE BEEN IDENTIFIED BY JAMES MORGAN III – as pictures from the  Jones Chapel A.M.E. Church in Clayton – James Morgan III ancestor pasted there in 1930-32.