On March 24, 1937 the old Jefferson County Courthouse was being torn down. The original cornerstone was removed and a mechanic used an acetelyne torch to unfasten a copper box taken from the 2,000-pound stone placed there 49 years earlier.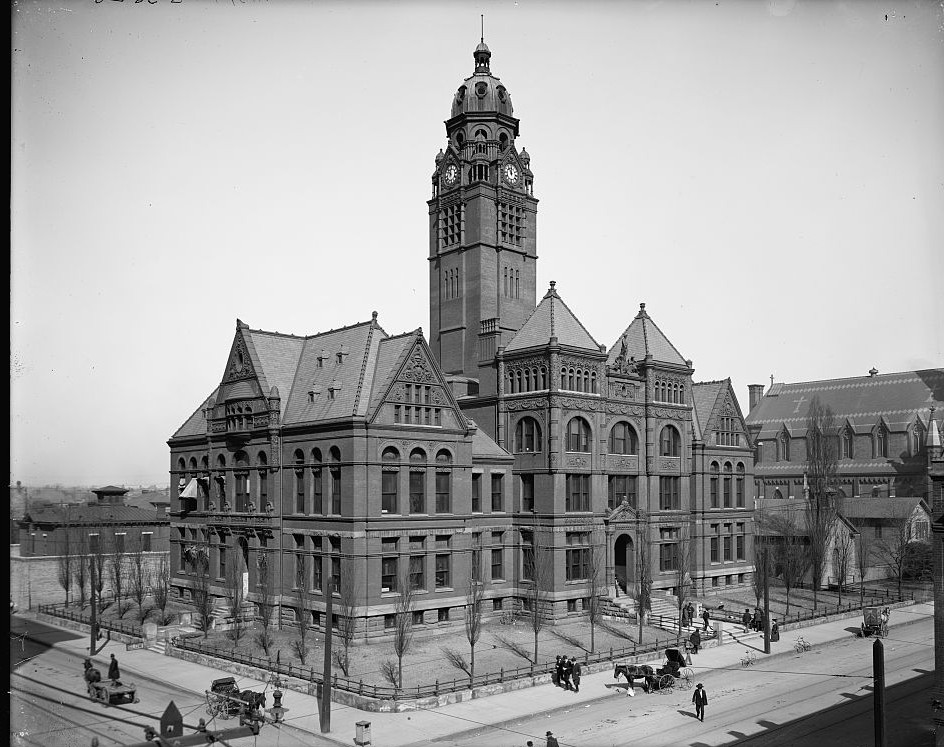 Some of the things found inside included"
Two Bibles
A copper plate with the names of all county officials on it
A copy of The Jones Valley Sun dated May 10, 1888
A 10-cent piece, with a card bearing the name George A. Hawley
A piece of pig iron
$167 in Confederate currency
A Spatula
A 25-cent piece,
A 10-cent piece
Three 5-cent pieces
One 3-cent piece
A medallion with the insignia of the Odd Fellows on it
A story was circulated that a quart of liquor had been sealed in the corner stone when it was closed May 17, 1888, but no liquor was found.
SOURCE
The Tuscaloosa News March 24, 1937
ALABAMA FOOTPRINTS: Settlement: Lost & Forgotten Stories is a collection of lost and forgotten stories of the first surveyors, traders, and early settlements of what would become the future state of Alabama

.
Some stories include:
A Russian princess settling in early Alabama
How the early setters traveled to Alabama and the risks they took
A ruse that saved immigrants lives while traveling through Native American Territory
Alliances formed with the Native Americans
How an independent republic, separate from the United States was almost formed in Alabama