I wonder what the University of Alabama's highest scoring game has been. I ran across this news clipping in The Tennessean (Nashville, Tennessee) of a University of Alabama football game played on October 4, 1913, and I bet it ranks up there with one of the highest. I transcribed it so it could be easily read.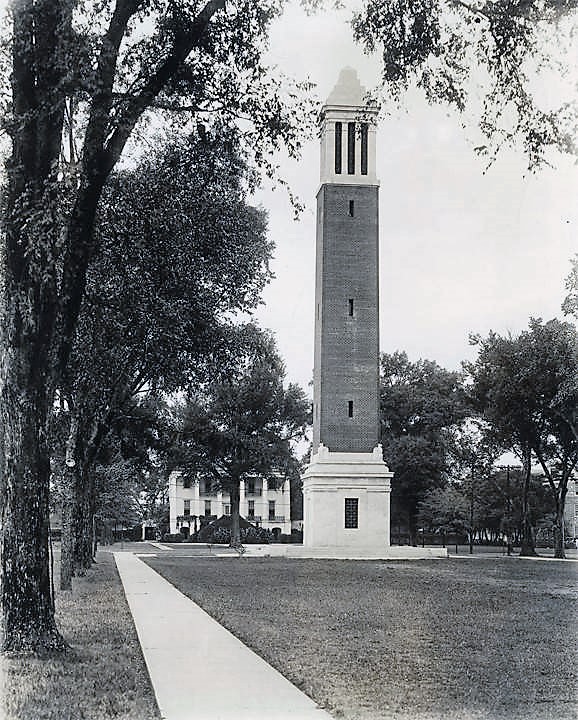 Denny Chimes is on the South side of the Quad where football games were played in Tuscaloosa, Alabama
According to Wikipedia: "The team was led by head coach D. V. Graves, in his third year, and played their home games at the University of Alabama Quad in Tuscaloosa and at Rickwood Field in Birmingham, Alabama. They finished the season with a record of six wins and three losses (6–3 overall, 4–3 in the SIAA). . . Birmingham-Southern College was named Birmingham College back then. The 81 points set a new school record."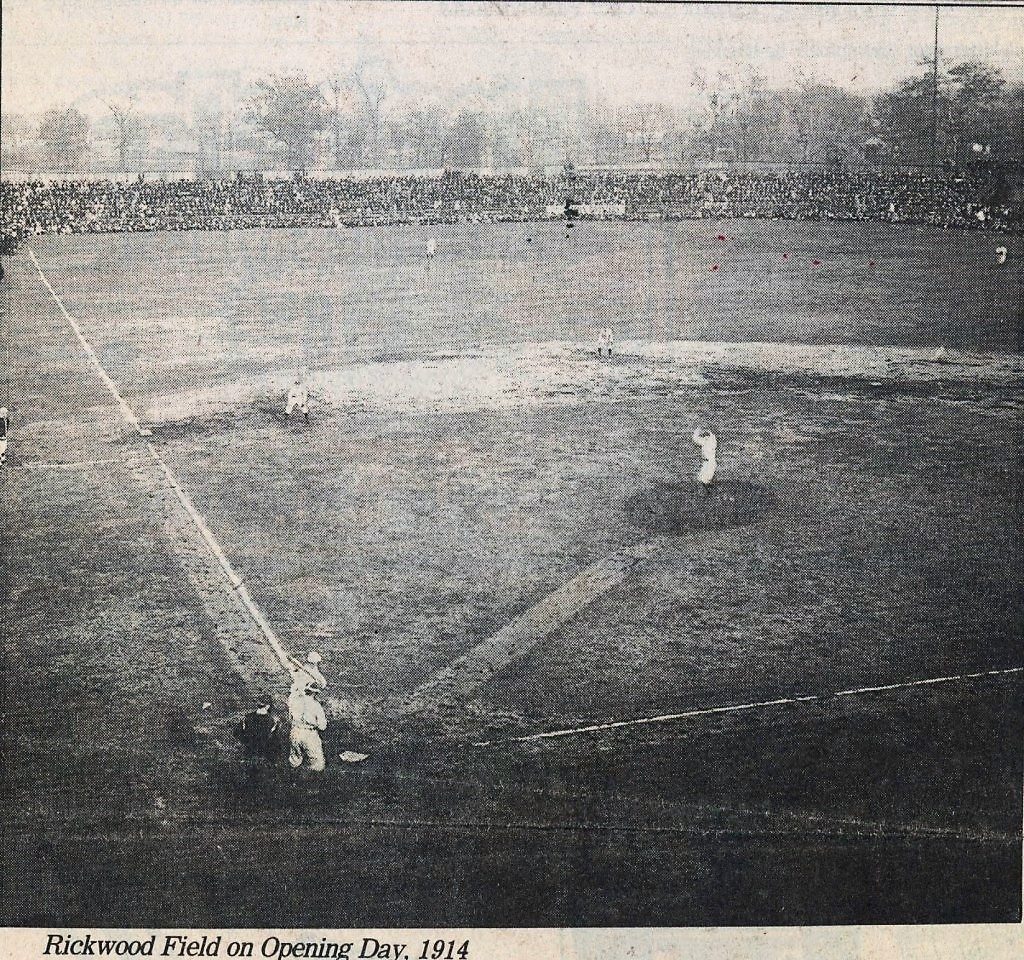 This is Rickwood Field so it is probably where the football game took place
Photo was taken in 1914 at opening  game at Rickwood Field (The Birmingham News File Photos from Birmingham Library)
Transcription of the news clipping:
Alabama Wins
TUSCALOOSA, Ala., Oct. 4 – In a game consisting of three short quarters, which was featureless except for the rapid scoring of the University of Alabama, Alabama defeated Birmingham college this afternoon by a score of 81 to 0.
The repeated long runs of the crimson and white players became so monotonous that the game was called at the end of the third quarter.
Some stories include:
The true story of the first Mardi Gras in America and where it took place
The Mississippi Bubble Burst – how it affected the settlers
Did you know that many people devoted to the Crown settled in Alabama –
Sophia McGillivray- what she did when she was nine months pregnant
Alabama had its first Interstate in the early days of settlement