The EF4 tornado that tore through Northeast Cullman County, Alabama was especially devastating for the city of Cullman Damage to historic structures was extensive.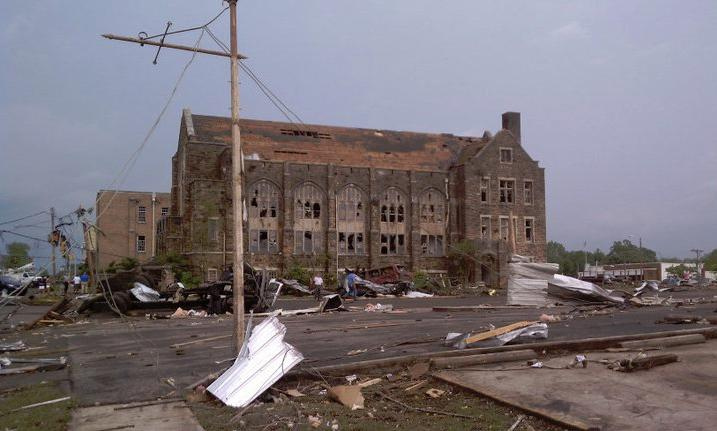 Youtube film below by Buddy Box
Youtube film above is actual tornado that hit Cullman by Buddy Box
"Mayor Townson said the city has bounced back after much of its downtown was destroyed by an April 27, 2011 twister. He said Cullman did such a good job of rebuilding that it was selected as the No. 1 city in Alabama to recover from a natural disaster. After the tornado, it was like waking up a sleeping giant," he said.
Downtown, there are now restaurants, cafes, boutiques and coffee shops. It almost feels like a pedestrian-planned community. Cullman's vitality and business-friendly atmosphere make the city an ideal spot to live and work.
Today, Cullman is frequently named as one of the nation's top micropolitan areas for economic development by publications such as Site Selection and Southern Business & Development magazines.
Inspired by real people and actual events, the family saga of colonial America continues with Ambrose Dixon's family. Faith and Courage presents the religious persecution of Quakers in Pre-Revolutionary War days of America intertwined with a love story
Review: Read this book for the 2nd time and I am cannot wait for the 3rd book in this series by author Donna Causey. I don't think there is another historial fiction out there that would make a better movie. This author's caractures come to life on the pages of all her books and need to be shared on the big screen.