(Transcribed and unedited story from a WPA (Works Projects Administration) writer. Demps A. Oden, October 5, 1936)
A DUEL ON HORSEBACK
Written October 5, 1936 by
Demps A. Oden
On the west bank of Coosa River, in Shelby county, is a station of Southern Ry called MALLORY; a flag-stop with short siding. On one side of the railroad is an old fort, chiefly earthen redoubts, manned during the War Between the States, by an artillery company with 5 or 6 formidable 3- and 5-inch cannon, for protection of the bridge over the Coosa river. A similar fortification was on the Talladega side. The guns were removed by the Federal troops; but numerous shells were left, and recovered as prizes by boys in the neighborhood, who used the old fort as a play-ground, for years afterwards.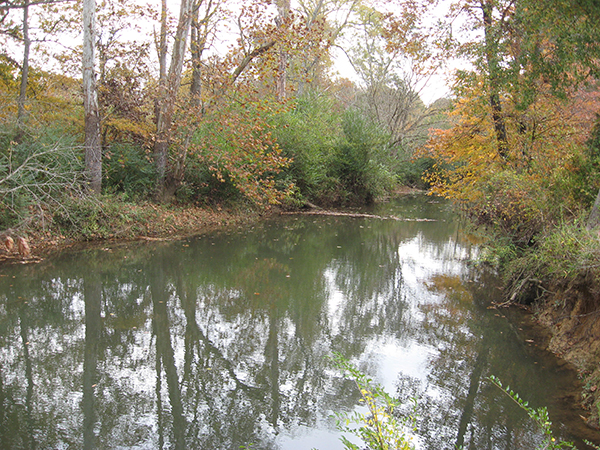 Coosa River 
Walthall and Pitts had been friends for years
Across the railroad from the old fort, stood the large two-story residence of Capt. James Walthall, a Confederate officer of notable bravery, and unblemished character. Possibly this martial spirit was kept alive, by the ever-present view of the old fort with its war-time associations as a post-war incident suggests: The story, well known throughout Shelby County concerns Capt. Walthall and another ex-Confederate officer, Major Pitts – aristocratic and high-strung, was of much the same type as the dashing cavalry captain. The two had been friends for many years, but a misunderstanding over a trivial matter put them at outs and trouble was expected when they met. Both armed themselves and freely expressed a determination to have "Satisfaction."
They met on a public road
They met in a public road one morning. Both were on horseback; Walthall alone, Pitts accompanied by a friend of both men. Both opened fires as soon as within pistol range; the horses took fright and began wheeling around in the road, while the riders, took another shot whenever his revolving mount brought him face to face with enemy. But with a small chance for hitting a target from a rearing horse, the only shot taking effect, slightly wounded Pitts' mount.
Pitts had no more cartridges
Having emptied their pistols, neither made any effort to retreat, and Walthall began re-loading his pistol, when Pitts called out that he had no more cartridges.
"That's all right", cried Walthall. "I have plenty. Come and get some of mine."
The Major was about to do so, when the mutual friend got his bolting horse back to the road, rode between the two belligerents and persuaded them that honor was satisfied and no further firing required.
Tradition does not say whether Major Pitts availed himself for Capt. Walthall's offer of ammunition or went home with empty gun.
Great rejoicing followed among their friends, especially their war comrades when they learned that the incident was closed without loss of human blood, and conciliatory efforts prevented any renewed outbreak; although both lived years after the impromptu duel on horseback.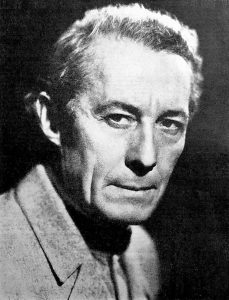 Captain Walthall was the father of the late Henry B. Walthall, motion creator of the role of "The Little Colonel" in "Birth of a Nation," whose gifts in portraying military characters was, doubtless, inherited and fostered by intimate association with the old fort and its war time tradition.
SOURCE:
J. A. Nichols, retired Merchant, Aged 75, Childersburg, Alabama
Once Alabama was admitted as a state of the United States of America on December 4, 1819, a great wave of immigrants from other states and countries came by flat-boats, pack-horses, covered wagons and ships to become the first citizens of the state. ALABAMA FOOTPRINTS Statehood presents the times and conditions Alabama first citizens faced in lost & forgotten stories which include:
Who Controlled And Organized The New State of Alabama?
Tuscaloosa Had Three Other Names
Chandelier Falls & Capitol Burns
Alabama Throws Parties For General LaFayette
Francis Scott Key Was Sent to Alabama To Solve Problems
General Jackson's Visit to Huntsville For A Horse Race Created Discord At Constitutional Convention
READ EBOOKS FOR FREE ON YOUR COMPUTER!