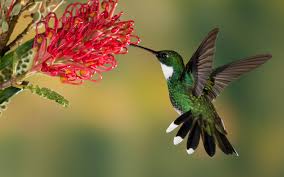 And Away They Go – they disappeared overnight
by
Inez McCollum
A few years ago, a painter was putting a fresh coat of paint on our house. My husband came into the house chuckling. A hummingbird had spotted the red stitching on the hip pocket of the painter's white pants. The hummer was on its way to check that out and stopped just short of his target.
Children love hummingbirds
When my grandchildren were toddlers, they took great delight in looking at the hummingbirds circling the feeder outside my kitchen window. When one of my sons and his family moved from the area, his son, Greer, drew a picture of a hummingbird circling the feeder. Greer's Mom sent it to me.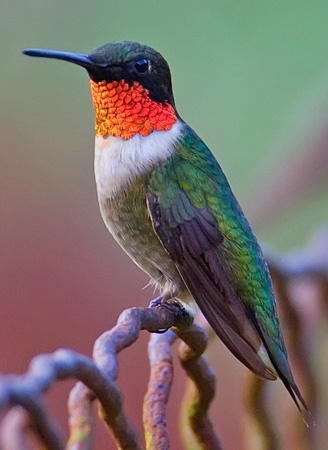 Ruby-throated hummingbird from alabamaoutdoor.com
Lady from Russia had never seen hummingbirds
One September a young lady from Russia was a guest in my home for a week. She had never seen hummingbirds; so really enjoyed looking at them. Each evening just before dark, she would stand on the steps, camera in hand and snap away as ten or so birds circled the feeder.
I have seen magazine articles about people holding some of the nectar in a red container and standing very still as hummers drank the refreshment. I have attempted that; but could not keep still long enough.
The disappeared overnight
Those birds disappear overnight. I definitely miss that bit of entertainment and feel that they have taken part of my joy with them. Come next spring, I will be ready for them!
Inspired by real people and actual events; Ribbon of Love is a beautiful romantic story of colonial America woven within the framework of history