THE FACE IN THE WINDOW
CARROLLTON, PICKENS COUNTY, ALABAMA
Carrollton is the county seat of Pickens County, in the central part of the county on the old stagecoach road from Columbus, Mississippi, to Montgomery. It is 1 mile from Lubbub Creek, 10 miles east of Tombigbee River, 30 miles southeast of Columbus, Mississippi, 40 miles north of Eutaw, Alabama.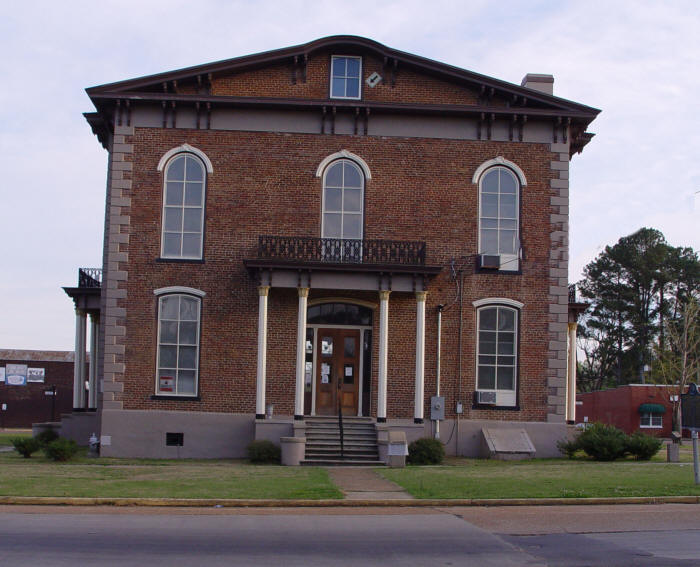 The town was incorporated by the legislature, January 15, 1831, with limits extending 1 mile in every direction from the courthouse. Newspapers in the town included, The West Alabamian, a Democratic weekly, established in 1849, the Pickens County Herald, a Democratic semiweekly, established in 1904, were published there.
Help us save more lost & forgotten stories, plus earn FREE books and other rewards—-Click to learn how to
Become a Patreon/Patron member
Carrollton is the county seat
In 1830, the United States Government gave the commissioners of Pickens County 80 acres of land on which to establish a county seat. Carrollton was built upon this land and named for Charles Carroll of Carrollton, the Maryland signer of the Declaration of Independence.
Among the first settlers were the Van Hoose, Stansel, Stone, Clitherall, Lanier, Davis, Martin, Hill, and Johnston families. Samuel B. Moore, governor of the State in 1831, after the expiration of his term of service, came to Carrollton, and there he died. His remains lie in an unmarked grave in the town cemetery. The Confederate hero, Gen. John Herbert Kelly, killed at the Battle of Franklin, Tennessee, was born in Carrollton.

The Pickens County courthouse in the center of Carrollton was erected in 1877. The first courthouse in Carrollton was burned on April 5, 1865 by troops of Union General John T. Croxton. A second courthouse was also destroyed by fire on November 16, 1876. Though arson was suspected, no arrest was made until January 1878 when Henry Wells, an African American with some criminal history, was arrested and locked in the garret of the new building.
FreeHearts: A Novel Of Colonial America (Book 3 in the Tapestry of Love Series) (Volume 3)
Wells was peering through the glass
According to legend, Wells was peering down from the north garett window with his face pressed against the glass as a mob gathered to hang him. A bolt of lightning struck the window pane and "etched" Wells' anguished face into the window glass. A vague image resembling a face can still be seen in that lower right-hand pane of that window. He died less than two months later "of wounds received while attempting to escape."
Here is the whole story told by a famous story teller, and author Kathryn Tucker Windham.
Pane has remained intact through all storms
"Through all the years, in spite of hail and storm, which destroyed all the windows in the courthouse, this one pane remained intact. It has been scrubbed with soap and rubbed with gasoline by those who doubt its permanence, but it has met every test and the face remains unchanged. At close range the pane looks clear and flawless, but viewed from the ground, the fear-distorted face of Henry Wells can be clearly seen!"
The 130th anniversary of the Face in the Window passed without fanfare in Carrollton. "I don't think anybody took the time to realize that it's been 130 years," the town clerk told us. "We just know it's there." The clerk also said that the Courthouse was never threatened with demolition; Carrollton would never tear down it's most famous building, even if it carries Henry Well's curse. The Courthouse was just being restored to tip-top condition.
SOURCES
Acts, 1830-31, pp. 48-50; Brewer, Alabama (1872), p. 500 et seq.;
Smith, Pickens County; Armes, Story of coal and iron in Alabama (1910), pp. 34-55;
Northern Alabama (1888), p. 213; Folk's Alabama gazetteer, 1888-9, p. 252.
Wikipedia, Carrollton, Alabama
As a family historian, do you have friends and family ask you how to get started in family research? This is a hard question to answer in a few minutes. Refer them to the book below to help them get started in this fun hobby. Purchase several – Books make great gifts!