(Picturesque city of Fairhope, Alabama has a unique story about how it was established)
Fairhope, Baldwin County, was established in 1894 on the site of former Alabama City as a single-tax colony by the Fairhope Industrial Association, a group of 28 followers of economist Henry George who had incorporated earlier that year in Des Moines, Iowa.
Fairhope is a pretty town with flowers on every corner-photographer Carol Highsmith 2010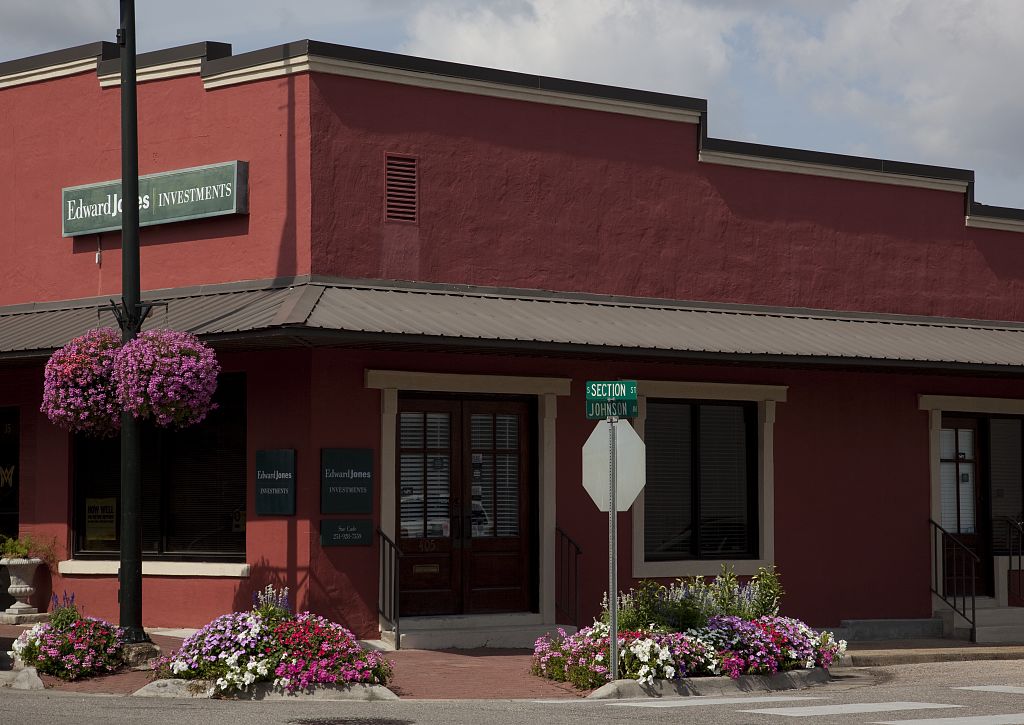 It was to be a model community based on what Ernest Berry Gaston, a young Iowa journalist and Populist Party officer, called "cooperative individualism," a term he introduced to the lexicon of American reform.
United Methodist Church built in 1949-50, Fairhope, Alabama by photographer Carol Highsmith May 2010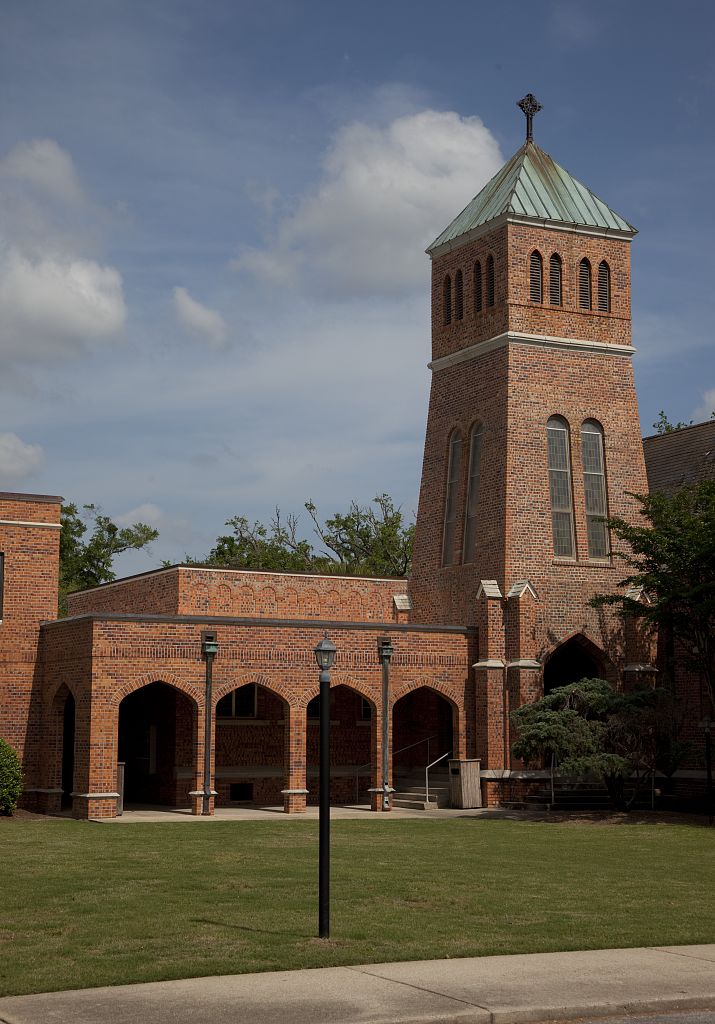 Their corporate constitution explained their purpose in founding a new colony.
"to establish and conduct a model community or colony, free from all forms of private monopoly, and to secure to its members therein equality of opportunity, the full reward of individual efforts, and the benefits of co-operation in matters of general concern"
Fountain in Fairhope, Alabama by photographer Carol Highsmith 2010
They pooled their funds to purchase land at "Stapleton's pasture" on the eastern shore of Mobile Bay and then divided it into a number of long-term leaseholds. The corporation paid all governmental taxes from rents paid by the lessees, thus simulating a single-tax. The purpose of the single-tax colony was to eliminate disincentives for productive use of land and thereby retain the value of land for the community.
Downtown Fairhope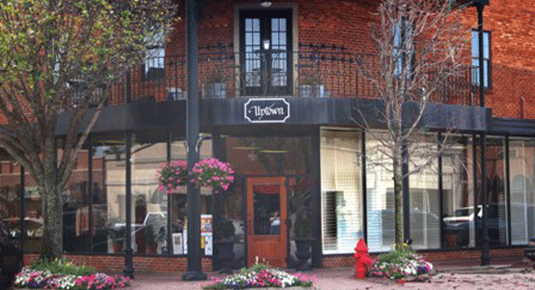 Fairhope Avenue" was one of the properties on the 1910 version of the board game The Landlord's Game, a precursor of Monopoly.
Downtown Fairhope 1946 (Alabama State Archives)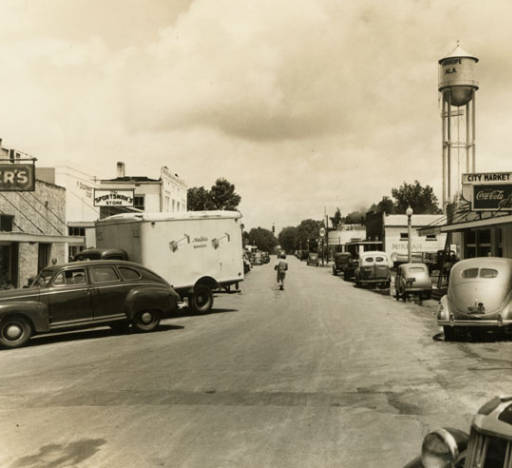 Fairhope – oldest business PineQuat Shop since 1899 taken ca. 1920
Dedication of Fairhope high school ca. 1920
Colonial Inn in Fairhope ca. 1900
"Early history of the colony was fraught with disappointment and decisions that would eventually make fulfillment of its goals impossible. Unable to raise sufficient funds from national single taxers or other reformers, the colonists could not purchase enough contiguous land for their model community. Unable to attract enough members to live and work on the lands they did have, they were forced to open their settlement to nonmembers, many of whom opposed the founding principles.
Fairhope Courier Staff and Printing Press ca. 1939
Their complaints about rent charges, among other things, led to the incorporation of the Town of Fairhope in 1908. The new town encompassed both colony and deeded land along with two different forms of government and revenue collection."
Vista View of Wharf, Fairhope, Alabama ca. 1900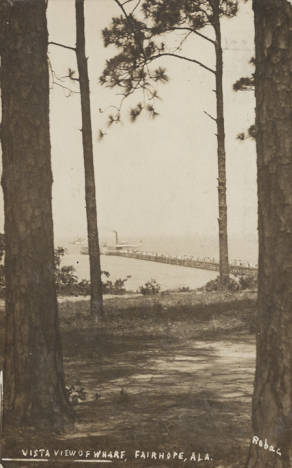 Swimmers diving off a pier in Fairhope, Alabama ca. 1920
The Fairhope Single-Tax Corporation still operates, with 1,800 leaseholds covering more than 4,000 acres in and around the current city of Fairhope. Despite the ideals of the corporation, the town has transitioned from utopian experiment to artists' and intellectuals' colony to boutique resort and affluent suburb of Mobile.
Cottages along the shore line Fairhope, Alabama ca. 1930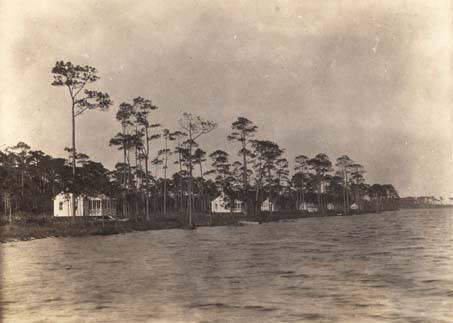 For over 50 years, fishermen and residents of Fairhope have experienced the "jubilee" phenomenon. During a jubilee along the shores of Mobile Bay, some aquatic animals, including blue crabs, flounder, stingrays, and eels, come to the shallow water. At those times, it is possible to catch the fish, crabs, and other sea life near the water's edge.
Jubilee – Fairhope, Alabama – crabs, flounders on shore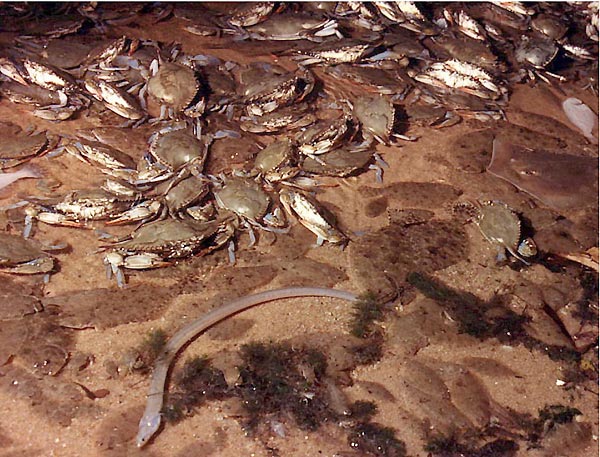 SOURCES
Encyclopedia of Alabama
Wikipedia