Everyone has them. Family legends in genealogy abound and often become more embellished with each generation. Many times, after diligent research you may find the family story is false. Here are some common family stories that are usually false.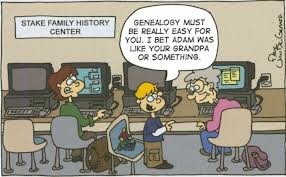 My gr-gr-grandmother was burned at the stake as a witch in Salem, Massachusetts. Witches were never burned at the stake in North America. All the witches were hanged except for Giles Cory who was pressed to death.
A town in England. Europe, o Germany is named for our family. The truth is that towns were generally started before people had surnames so it is probably the other way around. Your family adopted the name of the town. But this still gives you a good clue as to the home of your ancestral family.
Our family descends from a Cherokee princess. Royalty titles were not used in North American Indians. This rumor started when Pocahontas arrived in England. The newspapers claimed she was a princess to create publicity.
We descend from Robert E. Lee. Actually, there were thousands of Lee's in the mid-1800's and most were not related to each other. Lee was a very common name and this makes it difficult to research but this legend is more than likely a result of wishful thinking by those who lived in the South.
My ancestor arrived on the Mayflower. This one is also usually a result of wishful thinking. Luckily William Bradford recorded all 102 passengers on the Mayflower in 1650 and about half died the first year. To prove this claim, you must be able to document descent from one of the surviving passengers listed here. http://www.rootsweb.com/~mosmd/mayfpas.htm
Our family descends from Royalty. Believe it or not, this may have a ring of truth. If you go back thousands of years in your ancestry, you will have billions of ancestors and the odds are that a few of these billions of ancestors were members of royal families or had money. But you must document your descent from one of them. That is the fun part of genealogy!
If you do discover a story is false, don't throw it out completely. There's still a possibility of a nugget of truth in the story and it was simply enriched with each telling as it was handed down in the family.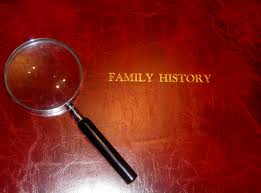 Let the chips fall where they may
It is never easy to debunk a family story and if you are the person who discovers the truth, beware….there may be some resentment from family members.
Long held family stories are hard to "let go of" but in the interest of accuracy, we must do as one AP member emailed when she encountered resentment, "Just do your research and let the chips fall where they may." Future generations will be thankful for your effort.
Save time and avoid pitfalls in your research.WHERE DO I START? Hints and Tips for Beginning Genealogists with On-line resources is filled with simple, no-nonsense instructions to set you on the path of your families' ancestry with the following information:
WHERE TO FIND – on-line resources, experienced genealogists will not be aware of many of these.
COURT RESEARCH – how to do courthouse research, where to find birth, death, social security records free on-line.
EIGHTY – ONE QUESTIONS – you should ask your elderly loved ones before it's too late.
TIPS ON BREAKING DOWN THE WALL – Everyone faces some difficulties in research, often called a 'brick wall' but WHERE DO I START? provides suggestions for overcoming them.