During 1937, the Federal Resettlement agency (a part of Roosevelt's New Deal program) purchased the old Pettway plantation and two adjacent farms in the poverty stricken community of Gee's Bend. The following year, a nurse began working in the community, and construction began for a school, store, blacksmith shop, and cooperative cotton gin.
By 1939 enough visible change had occurred to send Mary Post Wolcott to the community to photograph the signs of progress—to get the "after" pictures. During the 1940s, many families at Gee's Bend bought their farms from the government for an average of $1,400 each. This was about $2,600 less per farm than the eighty-eight units had cost the government, a subsidy that seems to have been fairly typical for Farm Security Administration projects of this type. The photographs below show the new school and the progress made in education at Gee's Bend.
At Gee's Bend, most of the children of all ages had not been taught to read in 1939 so there was a considerable disparity in the age range in these photographs of the 1st grade class below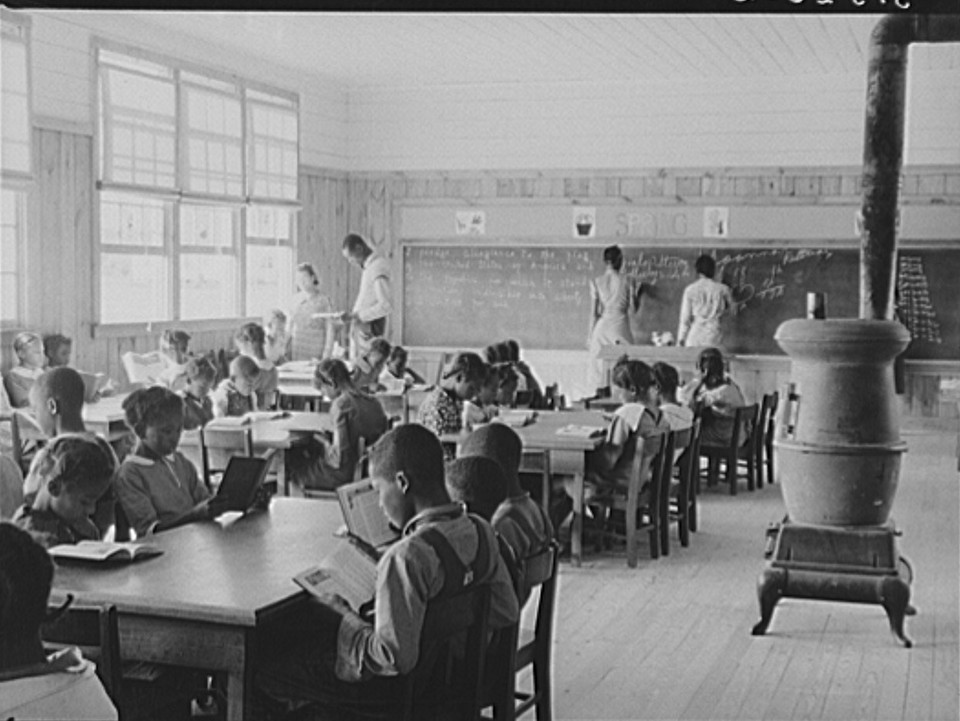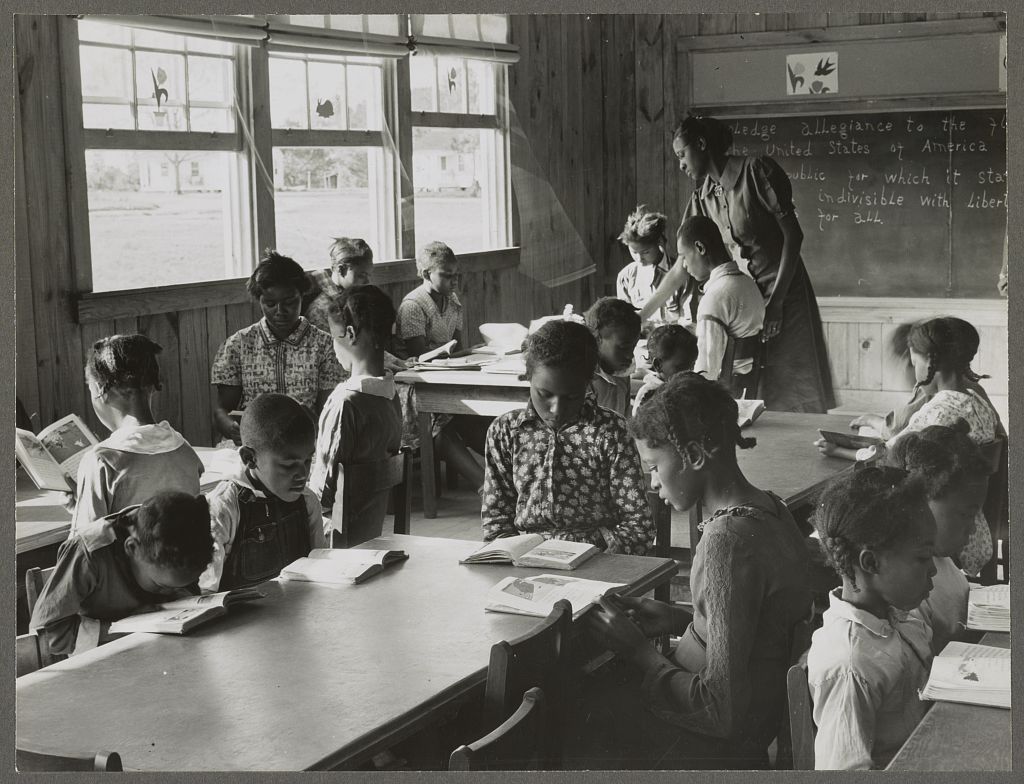 Girls making mats from corn shucks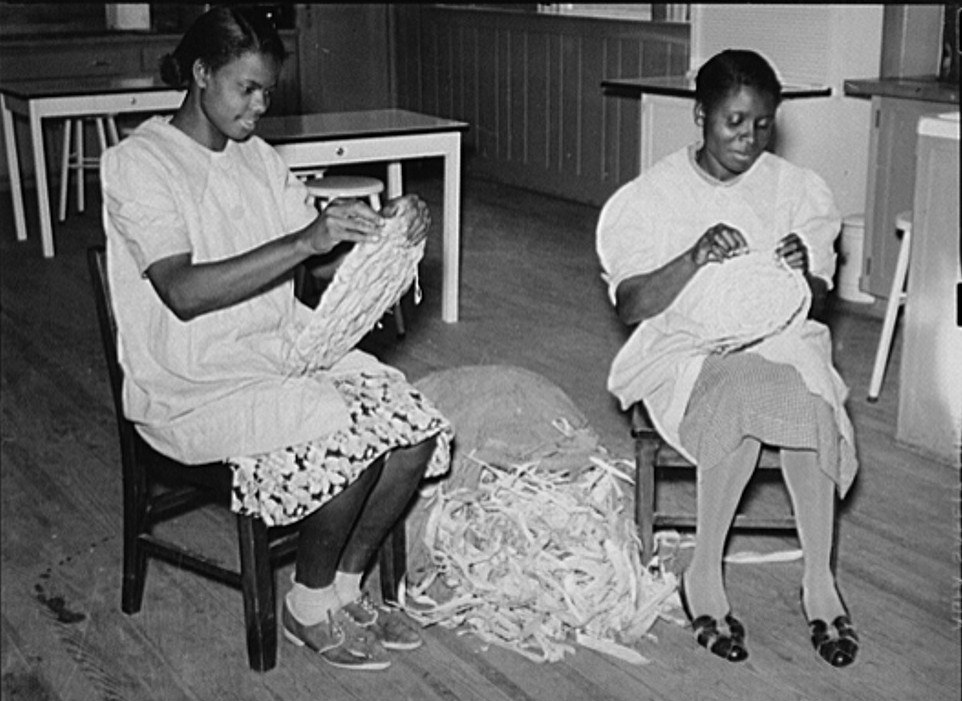 Girls learning office and secretarial skills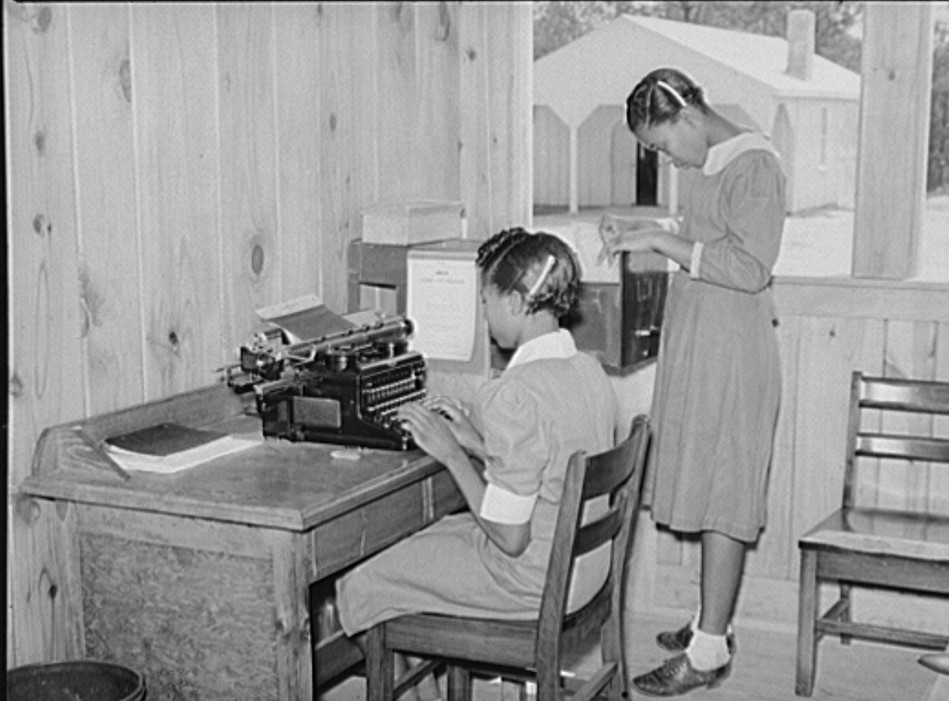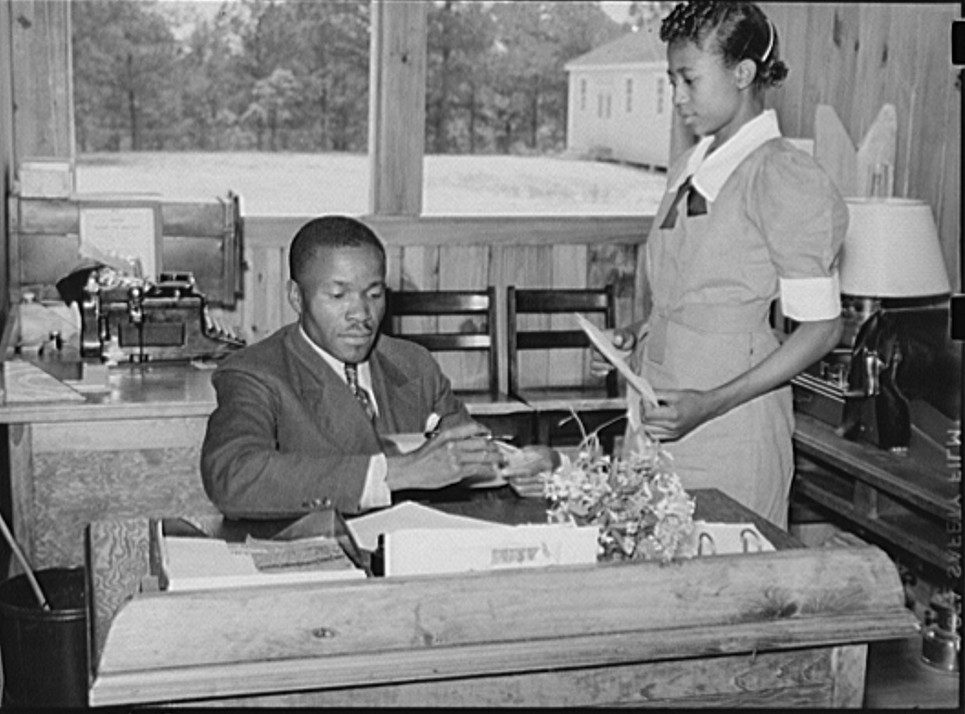 Students making a table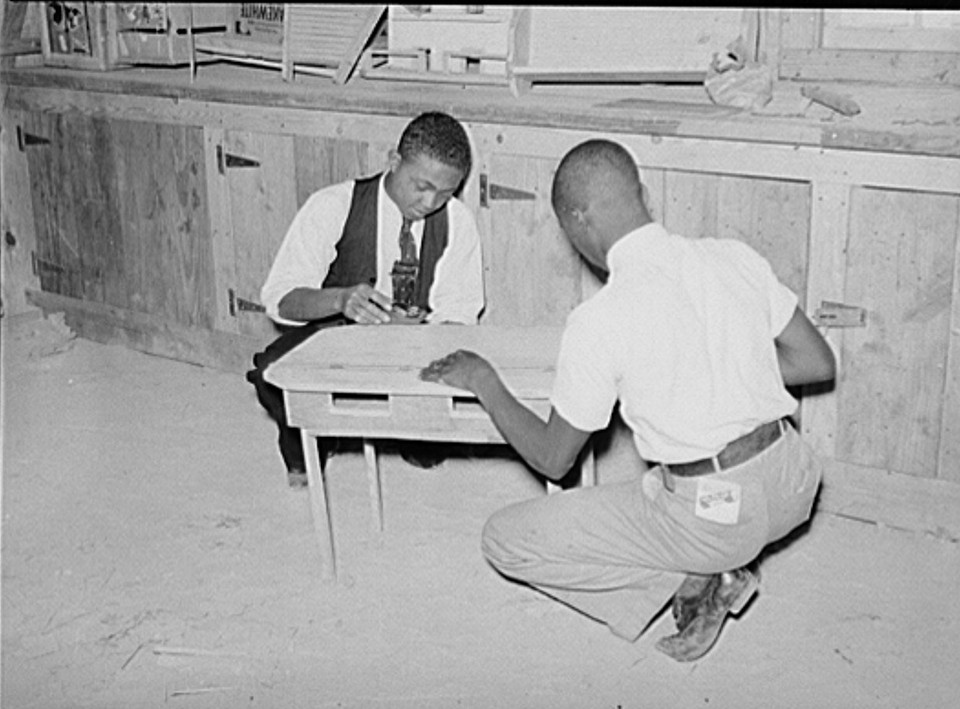 Robert Pierce, school principal, directs a science class making experiments with soils, Gees Bend, Alabama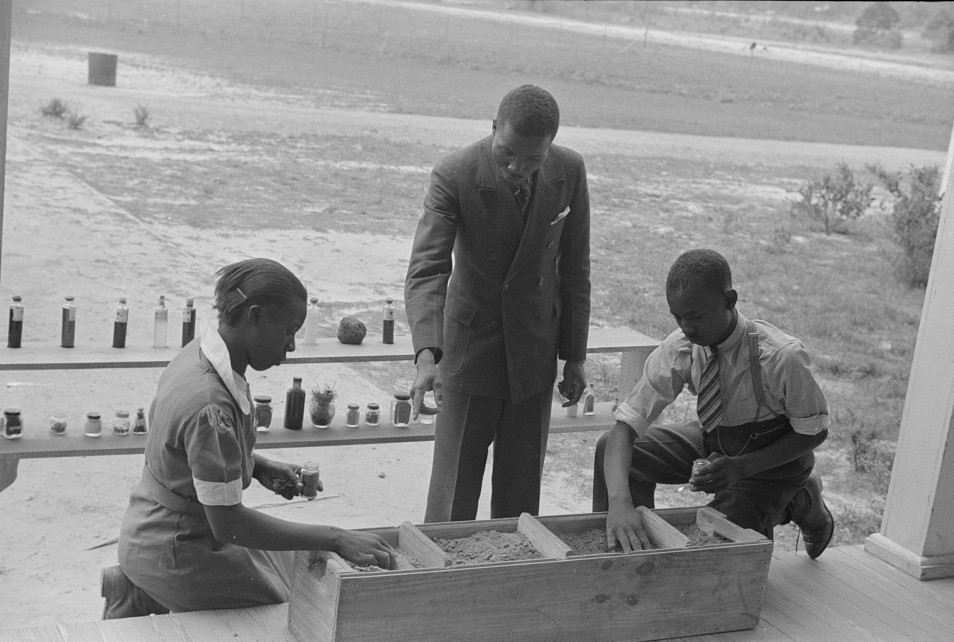 School choir led by Robert Pierce, school principal. They won state championship. Gee's Bend, Alabama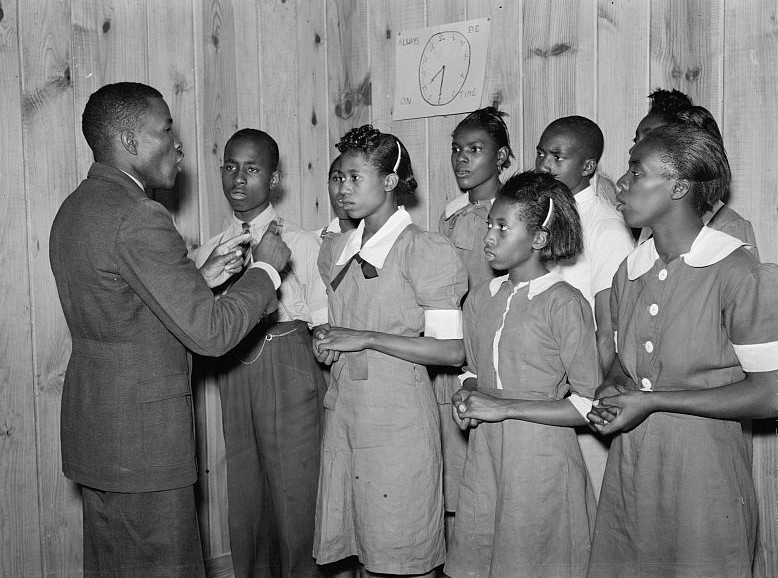 Principal teaching student to make a hoe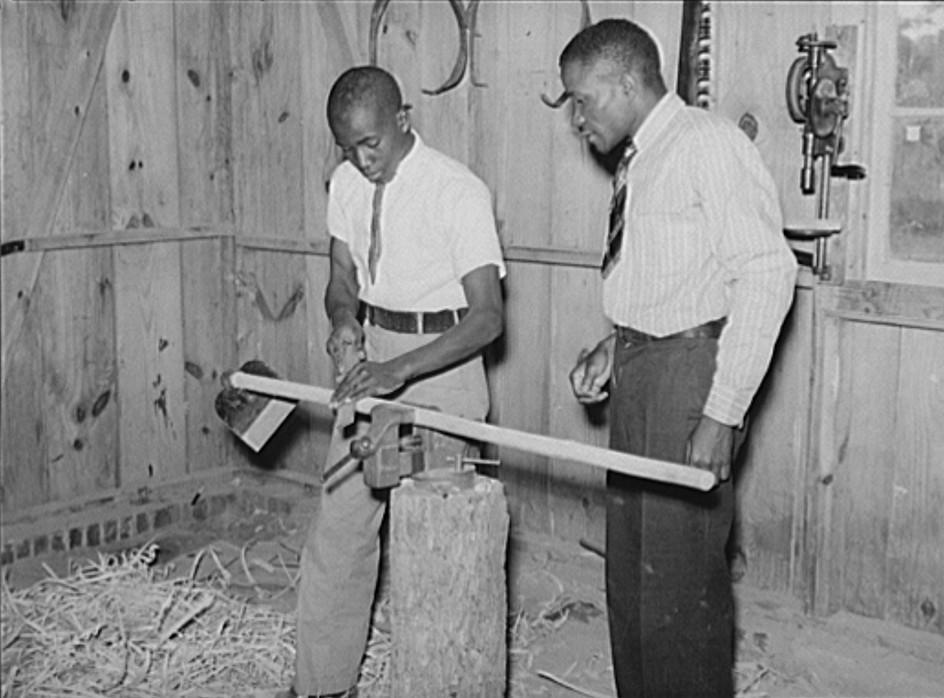 Students worked in the school garden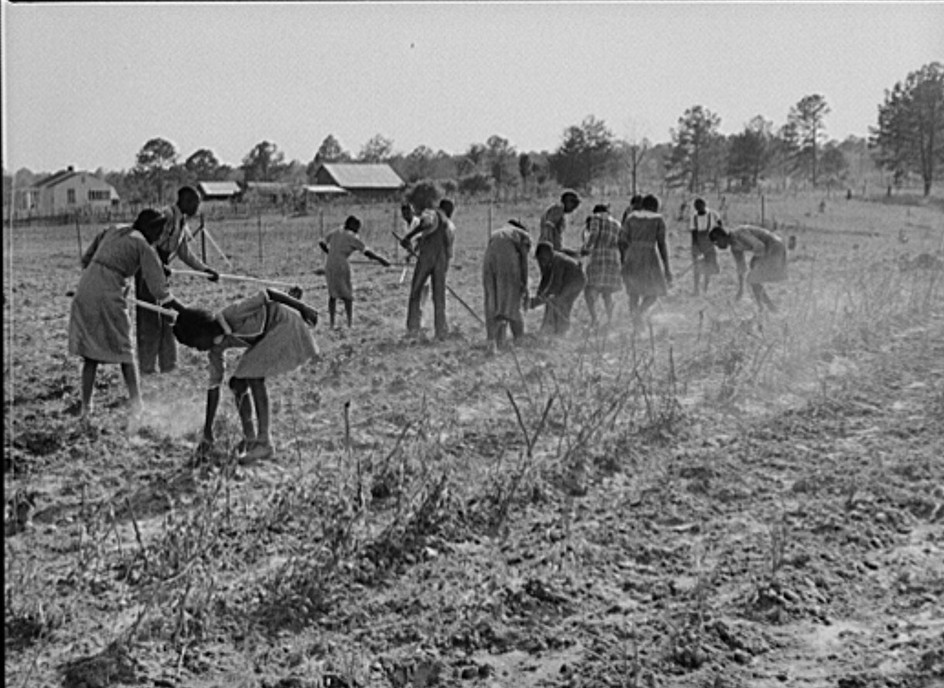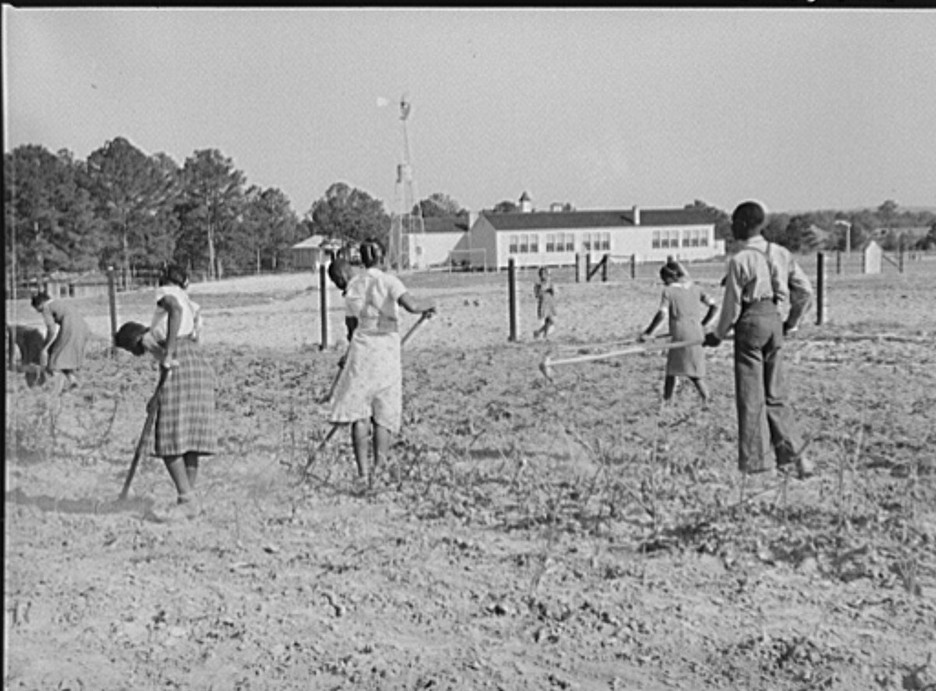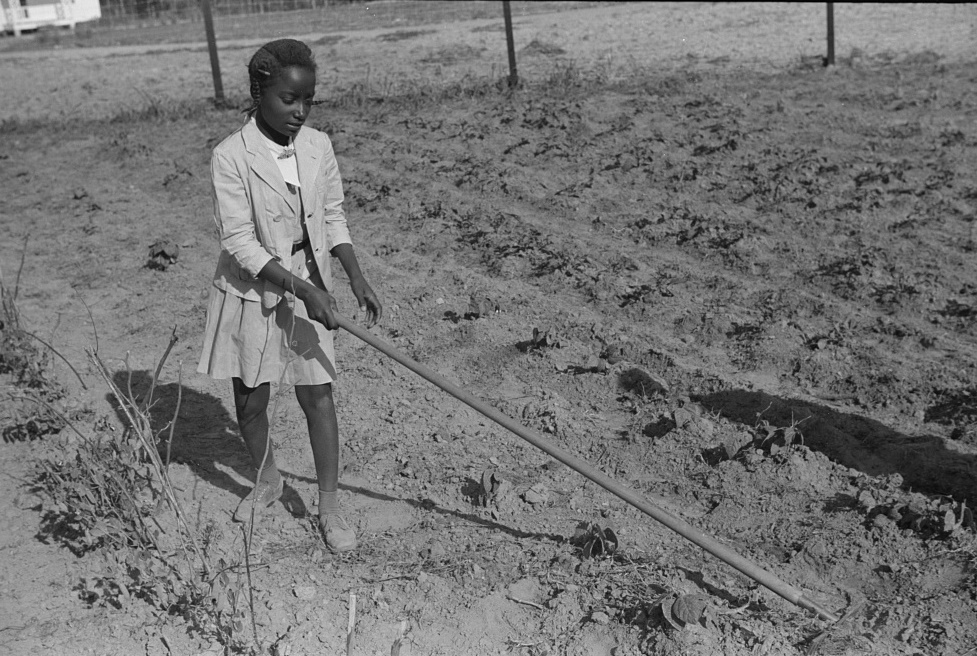 More supervised games at school recess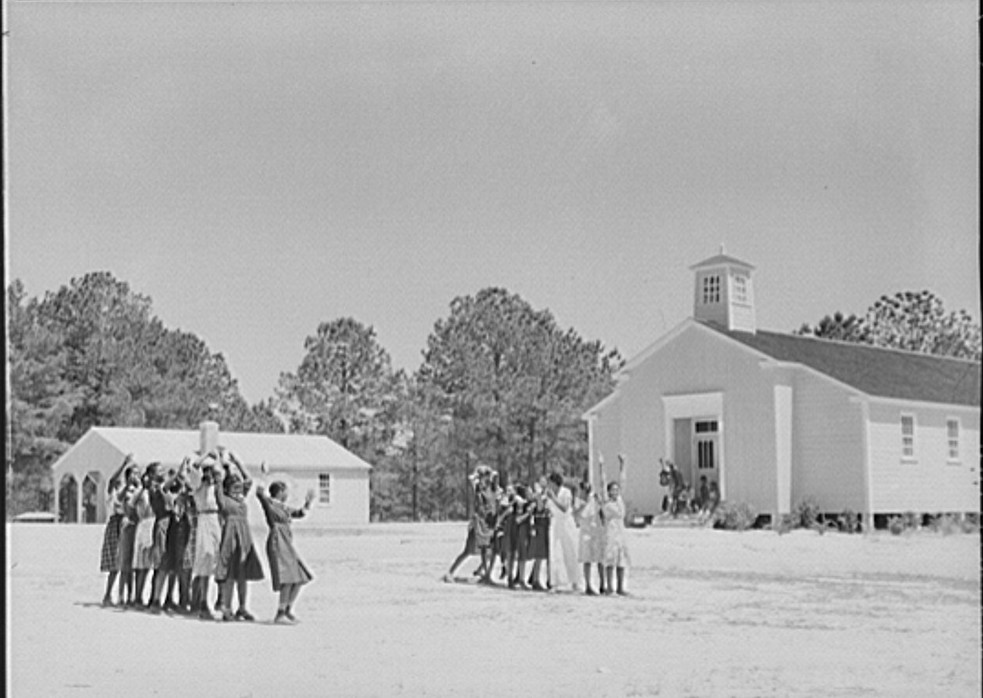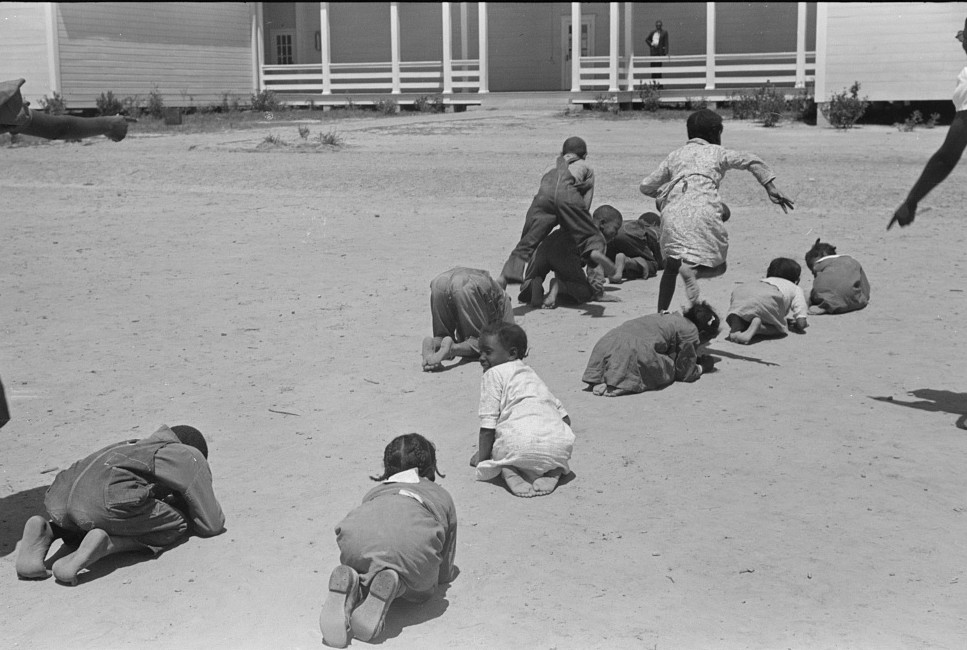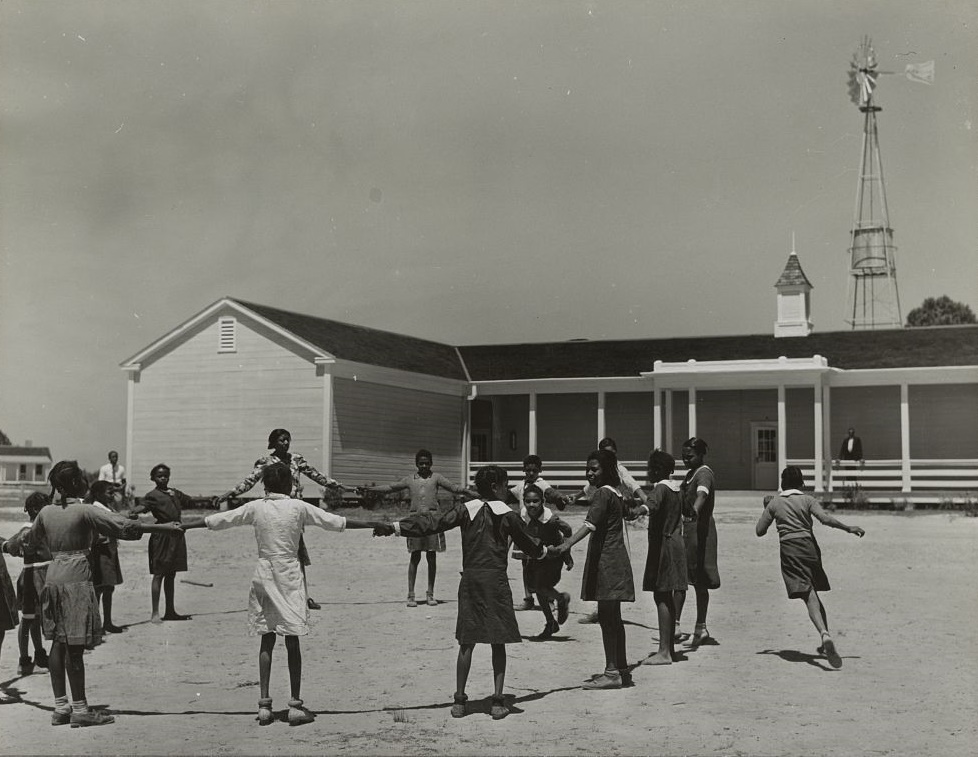 Rehearsing the maypole dance for May Day, health day exercise. Gees Bend, Alabama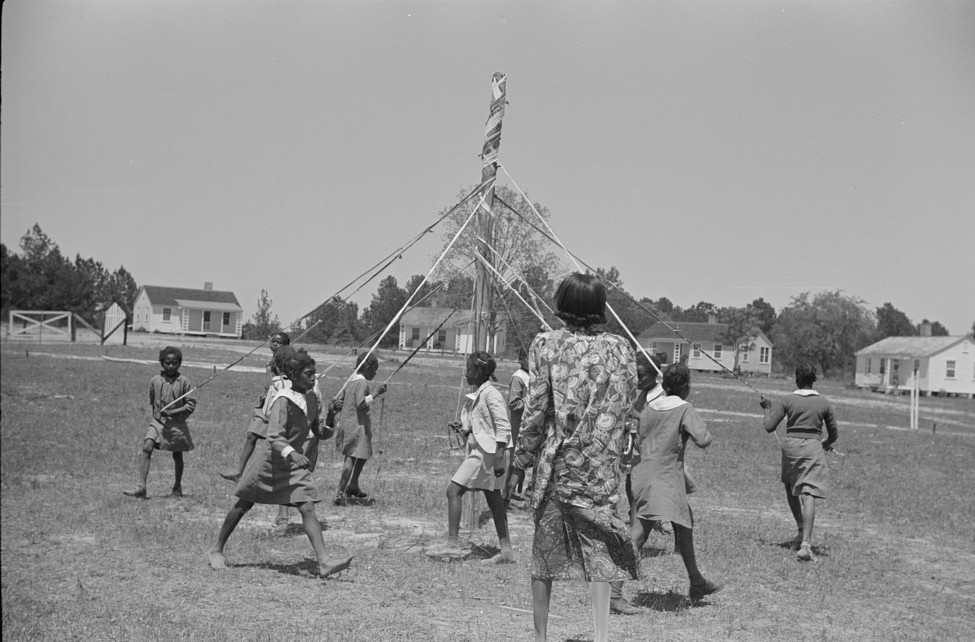 There were adult classes as well for those wanting to learn.
Juanita Coleman (Miss or Mrs.), teacher and NYA (National Youth Administration) leader, listening to one of her pupils in adult class read. She has just learned, is eighty-two years old and best in class. They meet in old church building for reading, writing, arithmetic, and general discussion and educational activities. Gee's Bend, Alabama, photograph by M. P. Walcott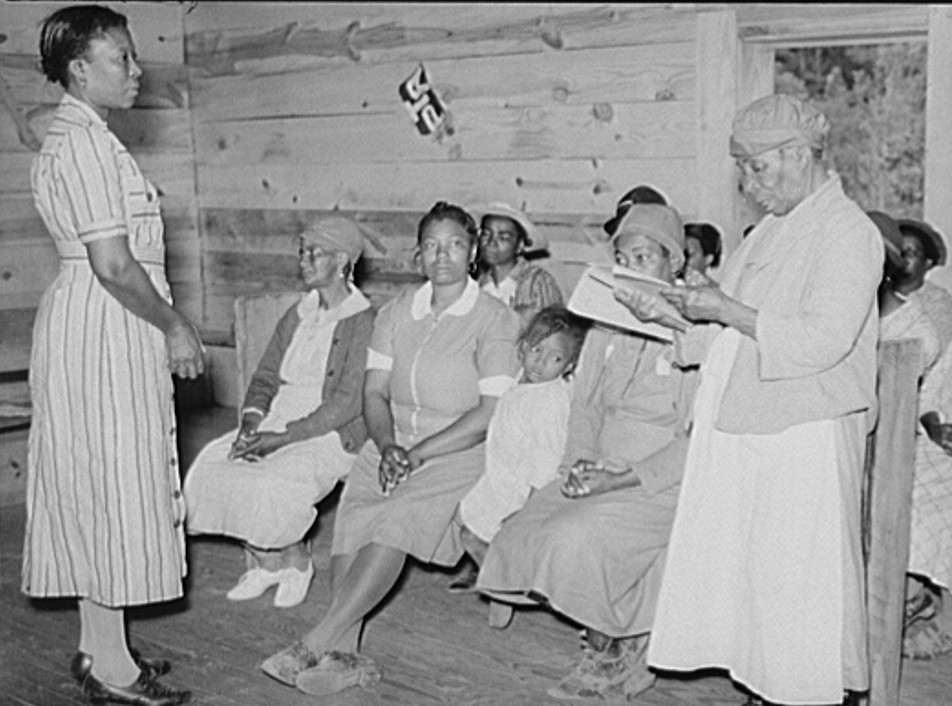 Juanita Coleman helps during recreation time for adult class. In the church she teaches them to read and write and to discuss any interests and problems. Gees Bend, Alabama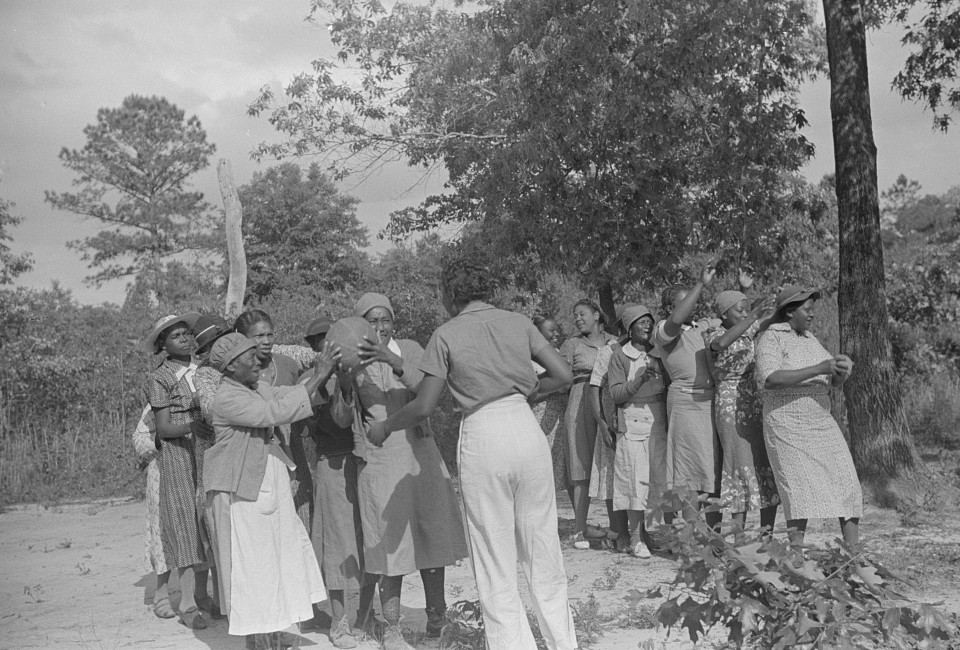 Teachers and nurses lived in houses at Gee's Bend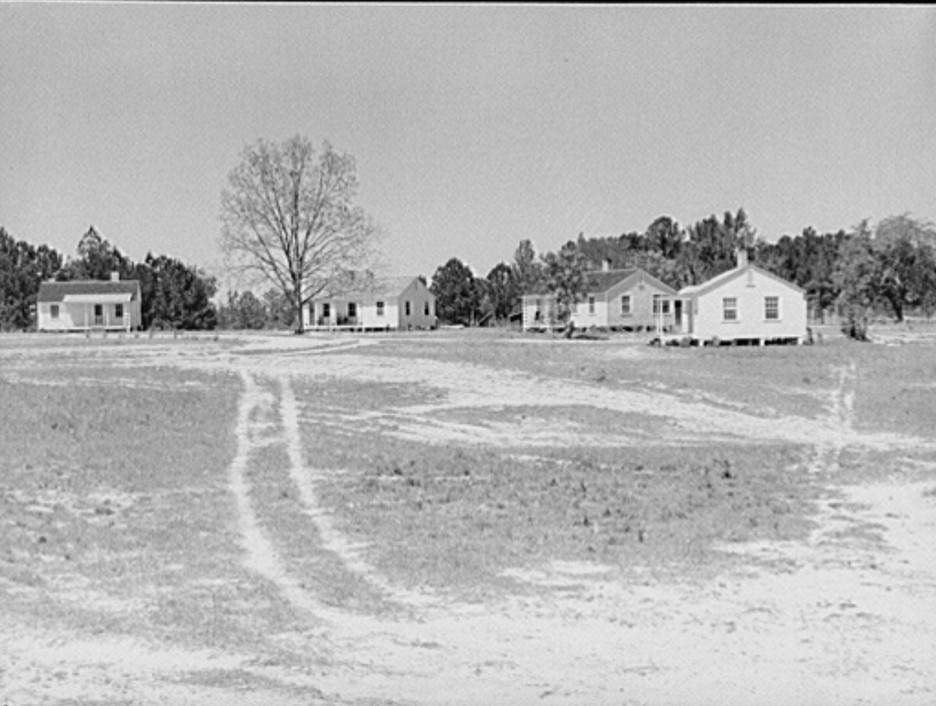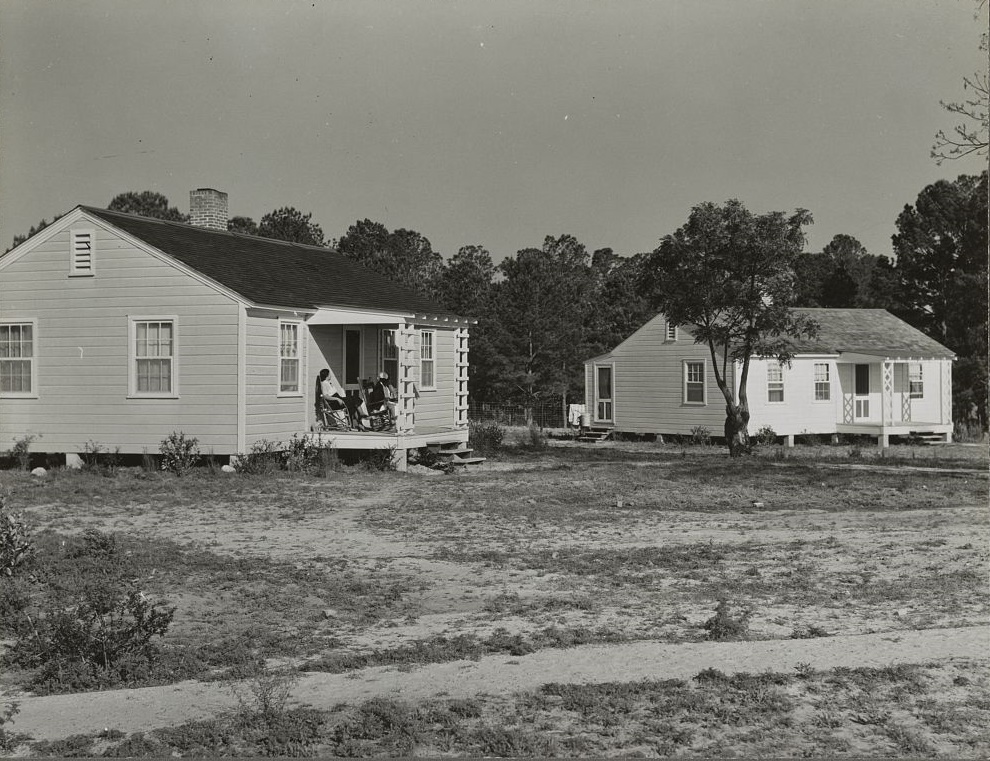 Revised with direct links to many sources and burial sites! This book includes the genealogy of and biography of William Barrett Travis of Alamo fame and Elisha Cottingham, the Alabama descendants from the Tapestry of Love, Historical Fiction Series by Donna R. Causey. Check out all Alabama Pioneers Biography books.
Get the Daily Update from Alabama Pioneers
Don't miss out on Alabama history, get our daily updates in your email.