Here is how our ancestors took care of some common problems they faced. Some are helpful today.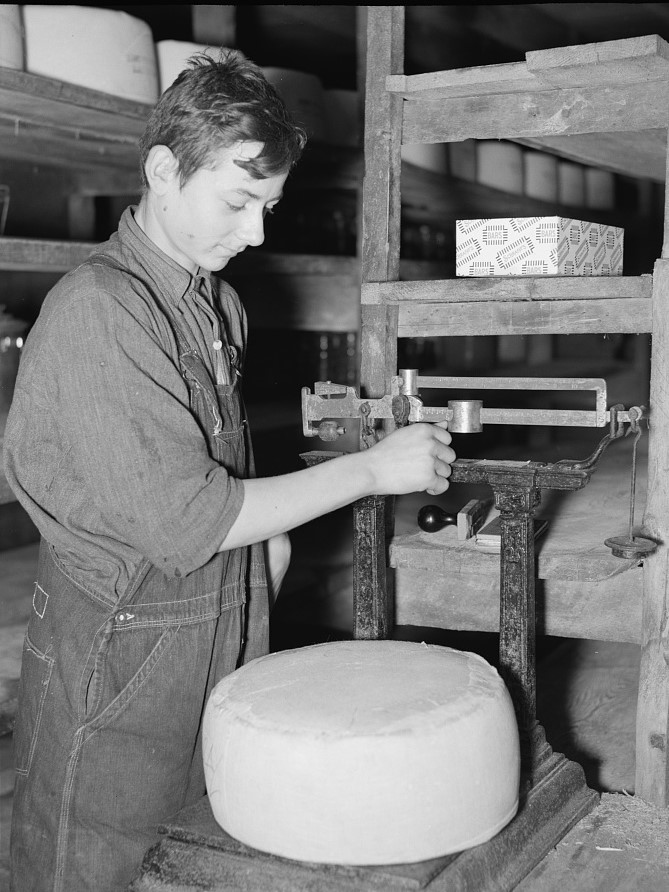 Weighing cheese, Arthur Rothstein 1937 (Library of Congress)
To keep cheese, wring a cloth out of vinegar water and wrap cheese in it. Wrap in waxed paper and store in the refrigerator.
Nut meats will come out in halves, if soaked overnight in water before cracking.
It's east to remember anniversaries and special days with a greeting if you select all your cards at one time. Address the envelopes and index them according to the date they should be mailed.
Sprinkle talcum powder into new shoes. They will seem much more comfortable when first worn.
Frozen water pipes can be thawed with salt if in a vertical position and open at the upper end. Put in plenty and give it time.
Cotton fabrics may be kept from running by adding a little black pepper in the suds before washing.
A bottle of pennyroyal left uncorked in your bedroom at night will keep the room free of mosquitoes.
Chewing gum may be removed from clothing by rubbing with the white of an egg.
Perspiration stains may be removed by dampening the stain with water and sprinkling with a little borax upon it. Roll up lightly for fifteen minutes, then rinse in cool water.
Discordance: The Cottinghams (Volume 1)

 

A novel inspired by the experiences of the Cottingham family who immigrated from the Eastern Shore of Virginia to Bibb County, Alabama in colonial days.